A labor of love and friendship
A pair of friends chase a dream and undertake a two-year restoration of a classic Bluenose sloop
The work began by completely stripping the hull of all hardware, fittings, trim and toerail. With a saber saw, we cut out the bubbletop, seats, bulkheads and flooring. Five or six coats of bottom and topside paint were stripped off, many of which had been improperly applied. With all paint removed, we discovered hundreds of blisters and dozens of gouges in the hull, all of which had to be filled and faired.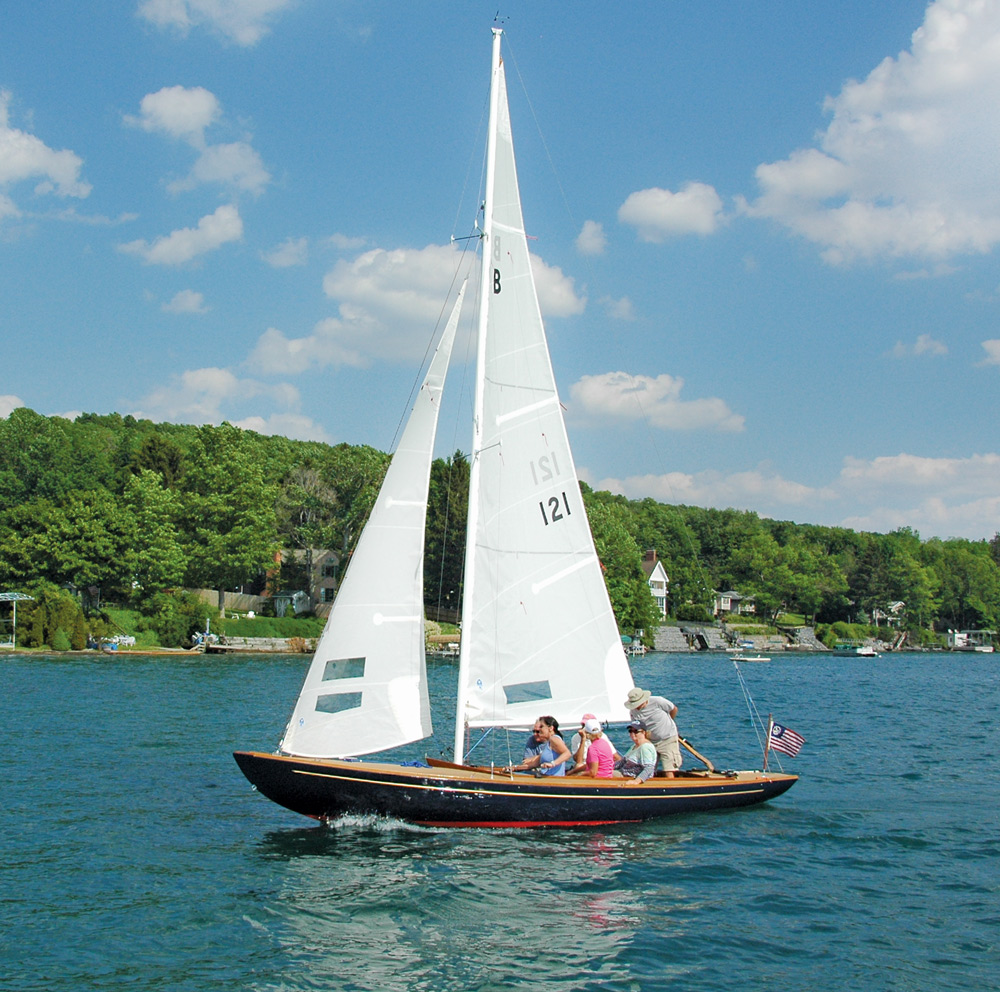 Using white oak, we fashioned new floor boards, seats, cockpit coamings, splash rails, toerails and a custom-made barney post located in the center of the cockpit where all lines would be led. These materials were given nine coats of varnish, a process that required many months. Using plans and photographs of the original wooden hull, we tried to replicate the original design as closely as possible.
While the early models had canvas decks, we thought that a synthetic teak would be both functional and provide a killer look. Check that box!
One complication of the decision to remove the bubbletop and cuddy cabin is that the mast, which was deck-mounted, had to be modified and extended to mount on a mast block on the floor.
Wooden bulkheads were installed, flooring and seating added, coamings and trim put in place and, gradually, she began to look very much like the original Bluenose, designed in 1946 by William J. Roué. We applied bottom and topside paint, and cleaned and painted the mast and boom with a white epoxy paint.
We named her Aberdeen, a homage to the country the Williams family had emigrated from.
The finished product exceeded even our fondest hopes. Aberdeen is an extraordinarily beautiful boat, one that people stop and stare at as she glides by. Undoubtedly, it would have been quicker and less expensive to find one of those elusive original wooden version of the Bluenose, and restore it, but this was a labor of love and the effort was well worth it.