10 green places to sail now
When planning SAILING Magazine's first green issue, the editors and I thought it would be fun to highlight 10 of the greenest sailing destinations around the world. Then we ran into a problem. No one defines green quite the same way.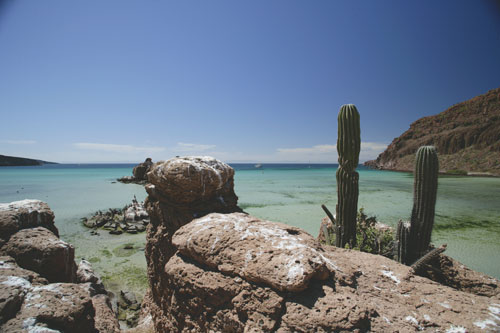 "Eco-friendly" implies ecotourism and established sustainability practices, "pristine" can limit choices to wilderness areas and national parks, and simply "green" evokes visions of gadgets, products and processes that support Leave No Trace ethics. What about opportunities to view threatened and endangered species? What about places that have faced environmental challenges with varying degrees of success? Surely we need to share those stories as well.
In the end, we put our heads together and built a list that embraces all the above. Each of these 10 destinations offers first-class sailing as well as an undeniable green factor
-a distinct, environmentally focused experience for intrepid sailors who take the time to explore its waters.
Some are obvious picks, others lie off the beaten path, and a few you may never have heard of at all. And it's not a comprehensive list by any stretch of the imagination.
We simply selected our favorites, and we invite you to take a closer look at these special corners of our planet-and to work on building a must-visit list of your own. Every waterway has its own story, just waiting to be told.
---
Isla Espíritu Santo, Baja California Sur
In Mexico's Baja Peninsula, a mesmerizing juxtaposition of tropical sea and Sonoran desert wilderness lies just beyond the glittering resort life of Los Cabos. North of the capital city of La Paz, founded in 1535 by Hernán Cortés, Isla Espíritu Santo has the most intact ecosystem remaining in the Mexican state of Baja California Sur. It offers a glimpse of an ancient Baja and an unspoiled Sea of Cortez.

The Nature Conservancy acquired this 23,383-acre island in January 2003, and today it is a federally decreed Flora and Fauna Protection Area as well as a United Nations Biosphere Reserve. The island is a migratory stopover and nesting site for more than 200 species of terrestrial and marine birds. On its multihued slopes reside the world's largest cactus-the cardón-and a variety of regional endemic species of plants and animals. Several are found nowhere else, including the black-tailed jackrabbit, the ground squirrel, two species of snake and the nocturnal ring-tailed cat.

Here, the desert descends into a sea that Jacques Cousteau once called "The World's Aquarium," home to a mind-boggling 31 species of marine mammals and 500 species of fish.

Human inhabitation is limited to a smattering of local fish camps and occasional visits by sea-kayaking tours. For sailors aboard their own vessels or chartering boats out of nearby La Paz, anchorages along Isla Espíritu Santo's scalloped west coast provide easy access to gleaming white-sand beaches open for camping, winding arroyos into the island's often fortresslike interior and rugged hiking trails to overlooks that face the Sierra de Giganta, hovering over the Bay of La Paz like a mirage.
For 9 more green places to sail now pick up the November issue.
---
Caleta Candelero provides a serene and pristine anchorage in Isla Espíritu Santo. Richard Steinberger photo