Andersen E1 Electric Self-Tailing Winches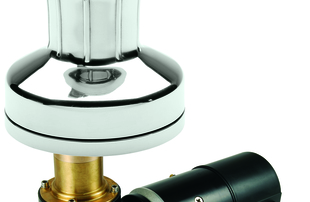 This new line of self-tailing electric winches is designed for almost any sized boat, and is meant to make family and shorthanded sailing easier. The E1 features push-button control of a powerful and reliable high-torque wound motor. The button is water resistant and has a hinged safety cover.
Integrated safety features include protection for maximum pull overload, thermal overload, reverse polarity, accidental start, low voltage and continuous run protection.
All the E1 winches feature a stainless steel drum design with Power Rib line control and a self-adjusting self-tailing system.
Anderson E1 winches are available through Ronstan's worldwide dealer network.