Luxury sailing comes with its own dock off the transom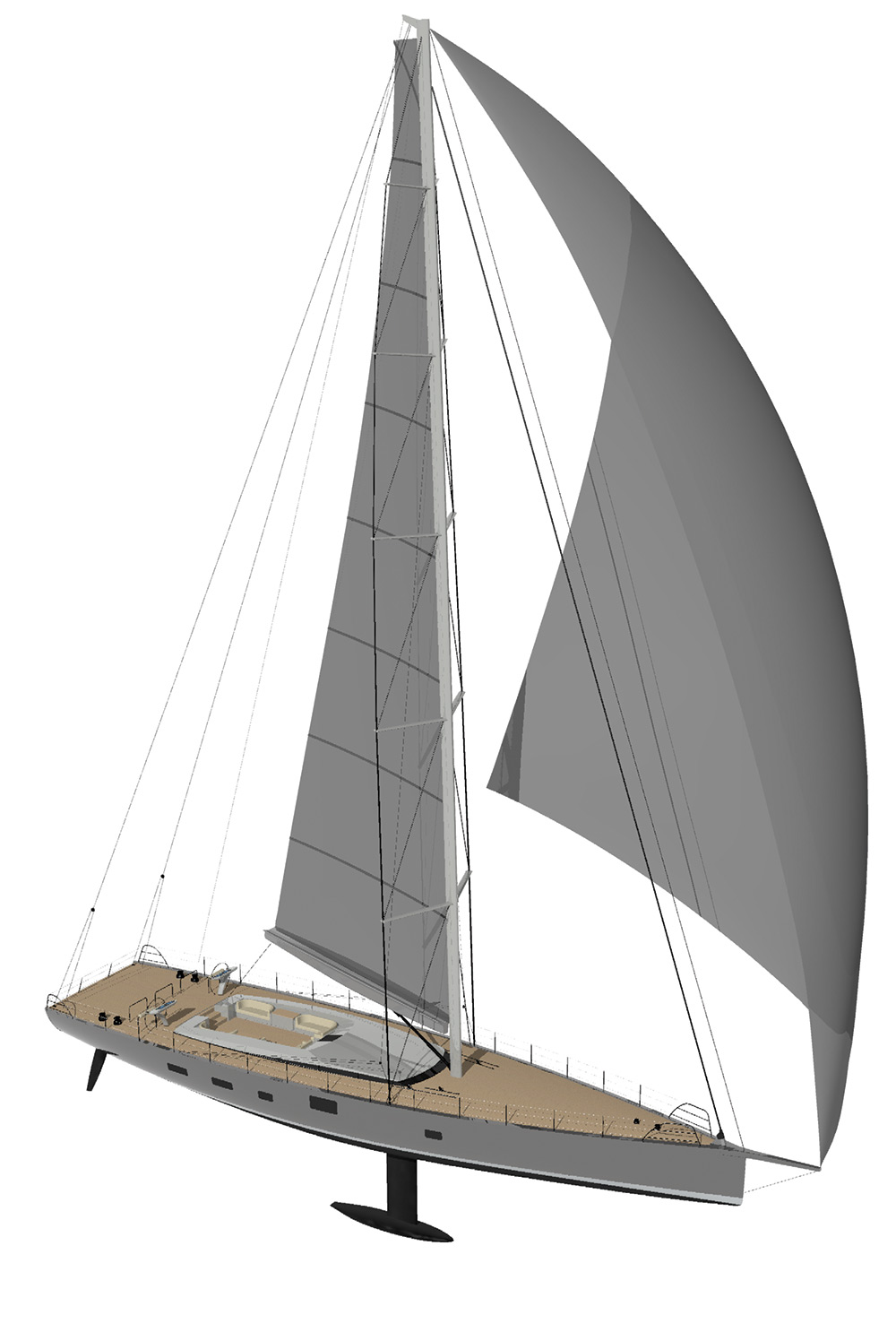 The designer drawings from Ed Dubois' office are beautiful, precisely crafted drawings that well convey the nature of this design. To begin with, the boat is 115 feet LOA so what's not to like? It's spectacular looking and your cruising party of three couples and a paid crew of four are going to be very comfortable. There is no builder listed on the specs.
This is a light boat with a D/L of only 58. It's also a narrow boat with a L/B of 4.22. You have to be a bit careful comparing these nonlinear comparison figures when you get longer than 100 feet LOA. There is enough overhang aft to keep the wake from wrapping around the transom at most speeds. There are twin rudders and a lifting keel. Board down draft is 20 feet, board up is 14. The very long and narrow bulb will ensure the VCG is low with minimal frontal area. I find it interesting that the designer did not drag the beam max out. There is no chine. Maybe the designer did not feel the need to be "trendy."
The aft 16 feet of this design is dedicated to a unique lounging and toy stowage garage. About 90% of the aft deck rotates up and folds over on big, elaborate hinges to make what I'd be inclined to call a "dock" hanging off the transom. With the dock in position, there is more than 31 feet of "play area" aft. There is a recessed cockpit forward of the helms where guests can be comfortable. Really comfortable. This is a great looking boat.
In terms of styling there is not much there. And I think that's the secret to the boat's good looks. It's clean and simple with no effort to make a styling "statement." The only statement is the simplicity and beautiful proportions.
This is a spectacular design from a skilled office.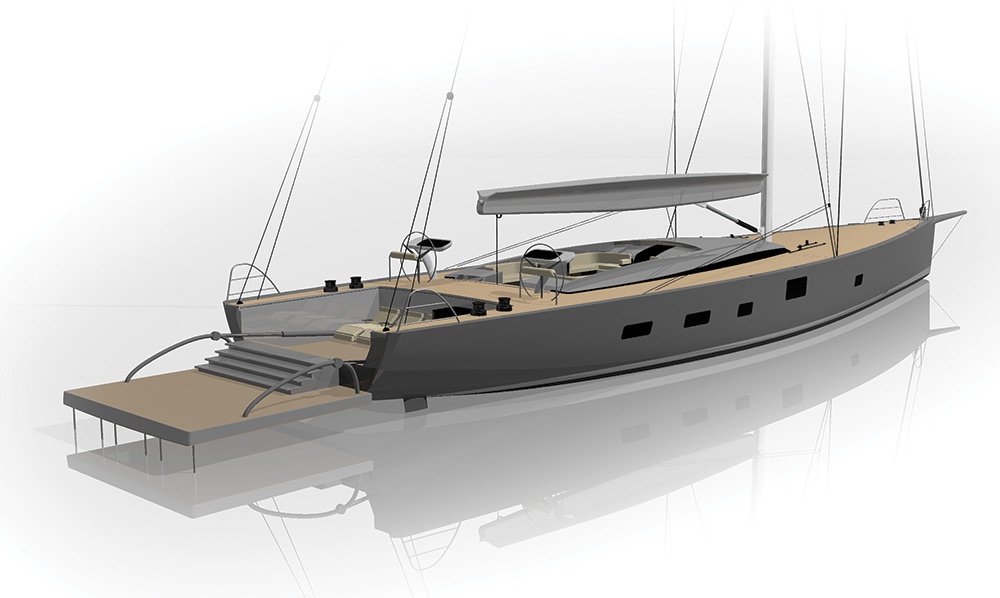 ---
LOA 115'; LWL 100'5"; Beam 27'; Draft 20' (board down), 14' (board up); Displ. 144,623 lbs.; Ballast 48,000 lbs.; Sail area 7,306 sq. ft.; SA/D 42.6; D/L 64.6; L/B 4.0; Auxiliary 345-hp Yanmar; Fuel 2,060 gal.; Water 800 gal.
Our best estimate of the sailaway price: $10 million+
Dubois Naval Architects Ltd.
Beck Farm Sowley Lymington Hampshire
SO415SR UK