This folding trimaran should make for thrilling sailing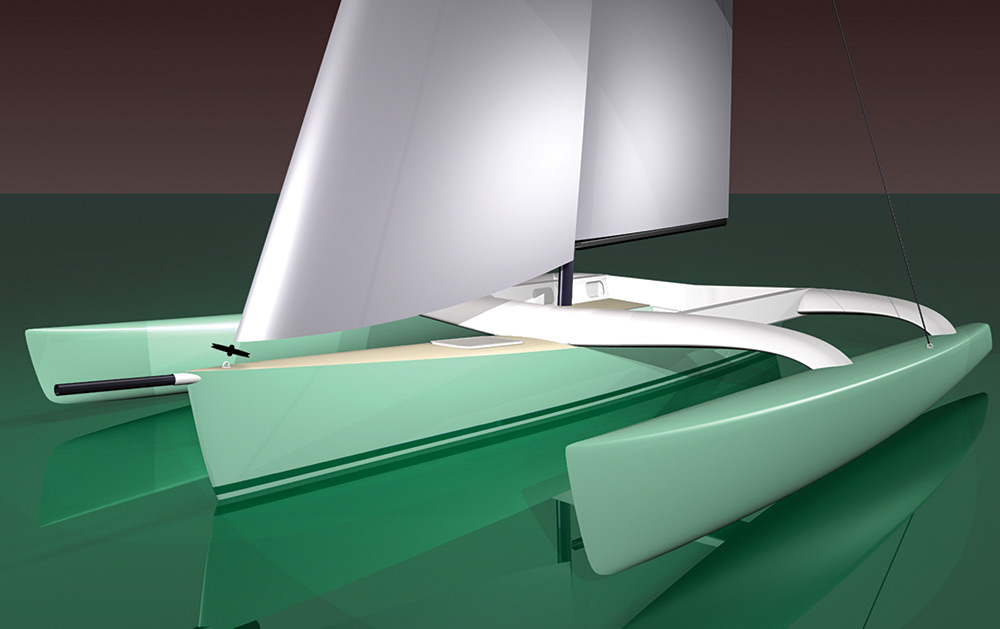 I
can't remember when I did not associate the name Chris White with offshore multihulls. Chris has always had his own approach and he has been successful with it. Chris is probably best known for his Atlantic series of offshore catamarans. The new Discovery 21 is based on a design Chris did 35 years ago, the Discovery 20. It was a very successful variable beam, trailerable trimaran designed primarily as a daysailer, but some used the boat for camper cruising. Then recently an owner of one of Chris's Atlantic Cats asked Chris about building a new D20. With 35 years of "progress" to reflect on Chris saw this as an opportunity to do a total redesign of the D20 concept. The D21 was born.
Over the last 35 years, boats have become more high-powered meaning essentially that rigs have gotten bigger. People want the horsepower required for blistering speeds in a lightweight multihull. But with this bigger rig, a new approach was required for the amas so that there was enough volume and length to provide the stability needed to allow the bigger rig to work to its potential.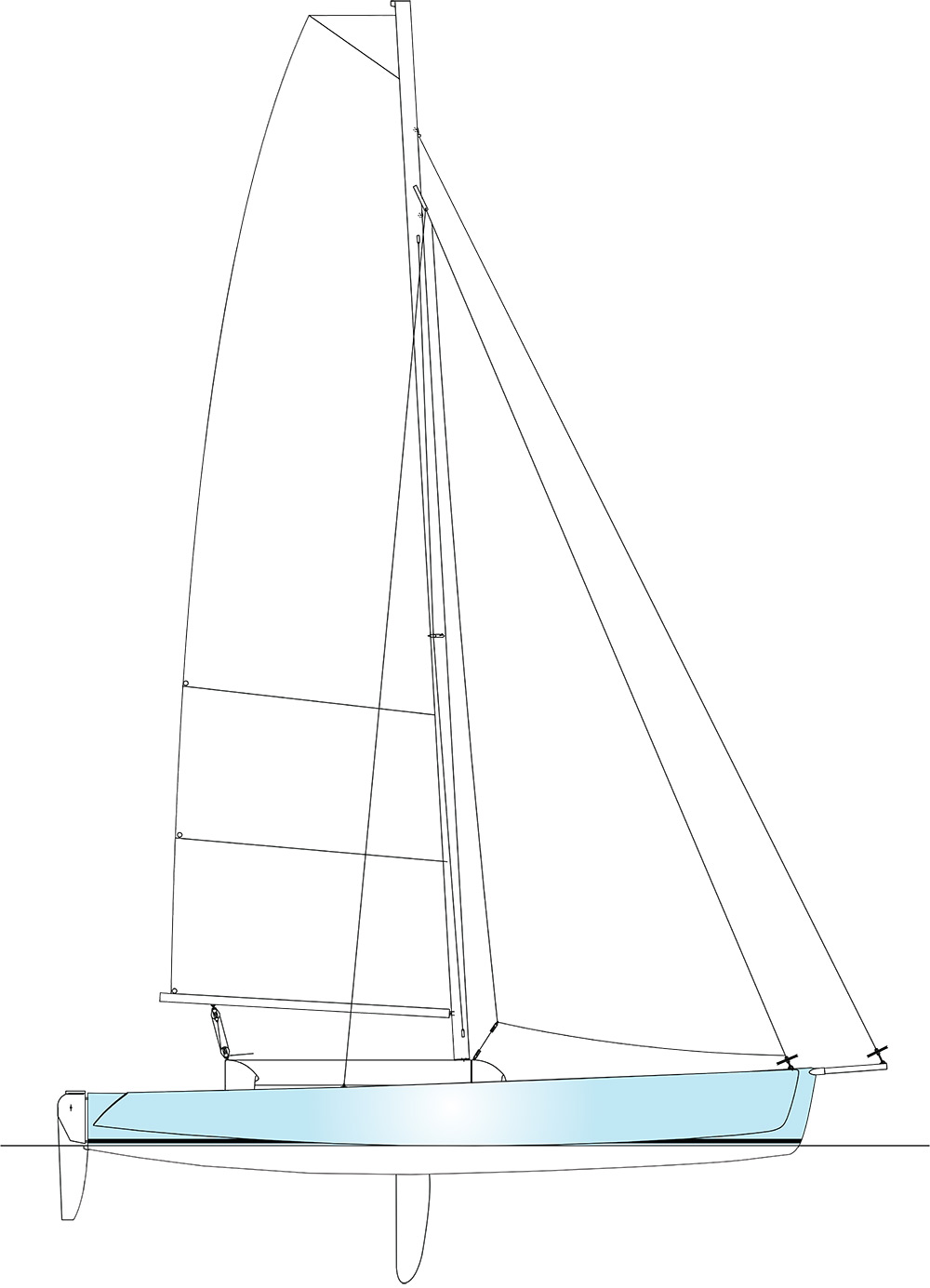 Along with bigger amas the main hull would be stretched on the DWL for a longer sailing length. Many thanks Chris for providing a "maximum weight" displacement figure. Consider this: the max weight displacement of the trimaran is more than double of what the minimum displacement number is. Using that heavier number I get a D/L of 70. This is very light. If I use the minimum displacement the D/L falls to 32.5. That is wishful thinking. Just a word to let you know that published displacements should be viewed with skepticism. I'm comfortable with the D/L of 70. There is a daggerboard in the main hull for a board up draft of 10 inches. Board-down draft is 4 feet. The rudder hinges up. The L/B with amas deployed is 1.35.
There are no accommodations. You sit in a self-bailing cockpit with a comfortable seat back. If the breeze picks up you can sit out on the ama to increase the righting moment. A nice, long hiking stick would be a requirement.
I will assume that Chris's max displacement includes crew weight. That seems reasonable. So, with a displacement of 1,400 pounds. and a sail area of 279 square feet the SA/D is 35.7. That makes your hair curly in any conditions. Off the wind you can add the area of an asymmetrical chute on a top-down furler and really power up the boat.
If you want some daysailing thrills on a stable platform you should take a look at this design. It is available in kit form or as a finished boat by Aquidneck Custom Composites.
Looks like fun to me.
---
LOA 21'3"; LWL 20'9"; Beam 8'6" (folded) to 15'9" (amas extended); Draft 10" to 4'; Displ. 1,400 lbs.; Sail area 279 sq. ft.; Auxiliary outboard optional; SA/D 35.7; D/L 70; L/B 1.35
Chris White Designs, LLC
5 Smith's Way
S. Dartmouth, MA 02748
508-636-6111
Our best estimate of the sailaway price: $64,000 ($19,895 in kit form)