Teach that sailing is a journey, not an event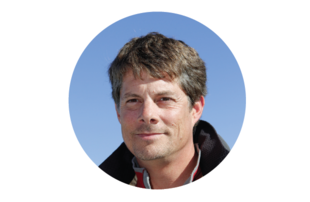 These three facts may surprise you:
1. Today, there are more learn-to-sail programs than ever in U.S. history.
2. There are more kids in those programs than ever.
3. There are more adults trying sailing for the first time.
Looking at that, the future of sailing is bright, right? But here are some other facts that aren't as nice:
1. The vast majority of kids won't sail after the age of 25.
2. Most adult newcomers view the experience as a thing to check off a bucket list.
Why do so many people start sailing but so few continue? One reason: advanced sailing opportunities are not nearly as available as basic ones. At learn-to-sail schools, students often hit a wall. Where do you go once you've learned the basics of safety, rigging, the points of sail, steering, tacking and jibing? Can you call yourself a sailor when you graduate? Now what?
Youth sailing programs are often organized like youth sports. Master the fundamentals and the games begin. In this way of thinking, sailboat racing is the only path to advanced sailing. This, of course, creates winners and losers. The winners might join a college team, and the losers will probably pick another hobby.
Most adult-focused community sailing programs teach safety and fundamentals and then get out of the way. After graduating from a first course, a student might have earned the right to use a boat from a shared fleet, but only in light air. Since weather varies, schools might then offer additional training for heavier conditions. Here, advanced sailing is about limiting liability.
There are other paths for the newly minted student. Some sailing schools connect with high schools to create cross-town youth teams, and often, nearby racing clubs swoop in at the end of a session to connect graduates with skippers needing crew on beer can races. Both create opportunity, but have limits. But it's rare that a student will ever see a polar diagram or a tuning guide, study deep sail trim techniques, learn navigation, or experience sailing's cutting-edges; planing, performance training, passagemaking or foiling. Some will never see a spinnaker.
At the annual meeting of the South Atlantic Yacht Racing Association in January, members committed a couple of days to think about how to create lifetimes of sailing opportunity that go well beyond first experiences. SAYRA is an amalgamation of club volunteers and sailing advocates in the Carolinas and Georgia.
Incoming President Bryce Dryden, himself a lifelong Thistle sailor, restructured the traditional meeting: focusing less on awards from past year events and more on sowing the seeds of lifelong sailing. He promoted the meeting as a workshop for all: the experienced to the novice, elders and kids, women and men. As a result, the meeting was better attended and more diverse in gender, experience, and generation than any in memory.
The diverse group tackled some serious issues including how to create a learn-to-sail program for would-be sailors of all ages and from every walk of life and how to keep sailors involved to the advanced state where they have access to deeper and richer sailing experiences. And then they talked about how you'd go about planning a nighttime offshore sailing voyage for sailors who have never experienced such a thing.
The purpose of the exercises was to think about sailing as a journey, not an event, and then to shift organizational resources to enabling that journey.
In small groups, blue hairs were schooled in social networking (Facebook and email are so old school), veterans were reminded what it feels like to be a rookie, youth instructors learned about provisioning and what makes a good watch system and parents learned that their sailing is just as important as their kid's sailing. Afterwards, all of SAYRA met to talk about how to take the process and the ideas back to their own clubs, and Bryce and his team have been nudging ever since.
He's already planning next year's annual meeting, where he expects delegates will share reports of new advanced sailing programs and opportunities at clubs all over the Southeast.
Sailing is, indeed, a journey.