Impressive design balances comfort, performance and quality in this offshore cat
The new Balance 620 catamaran is built in South Africa at the Nexus Yachts boatyard. The design is by Anton DuToit. The target for this design is a "stretched, ultra high-speed version of the Balance 526 design." Performance claims for the new cat are speed from "12 to 14 knots and often exceeding 20 knots." That sounds good. The yard also offers custom interiors if one of its three standard layouts does not work for you. You can have either a three-, four- or even five-stateroom layout. Three would be plenty, thank you, and that's the layout I have the drawing for, so that's what I will focus on.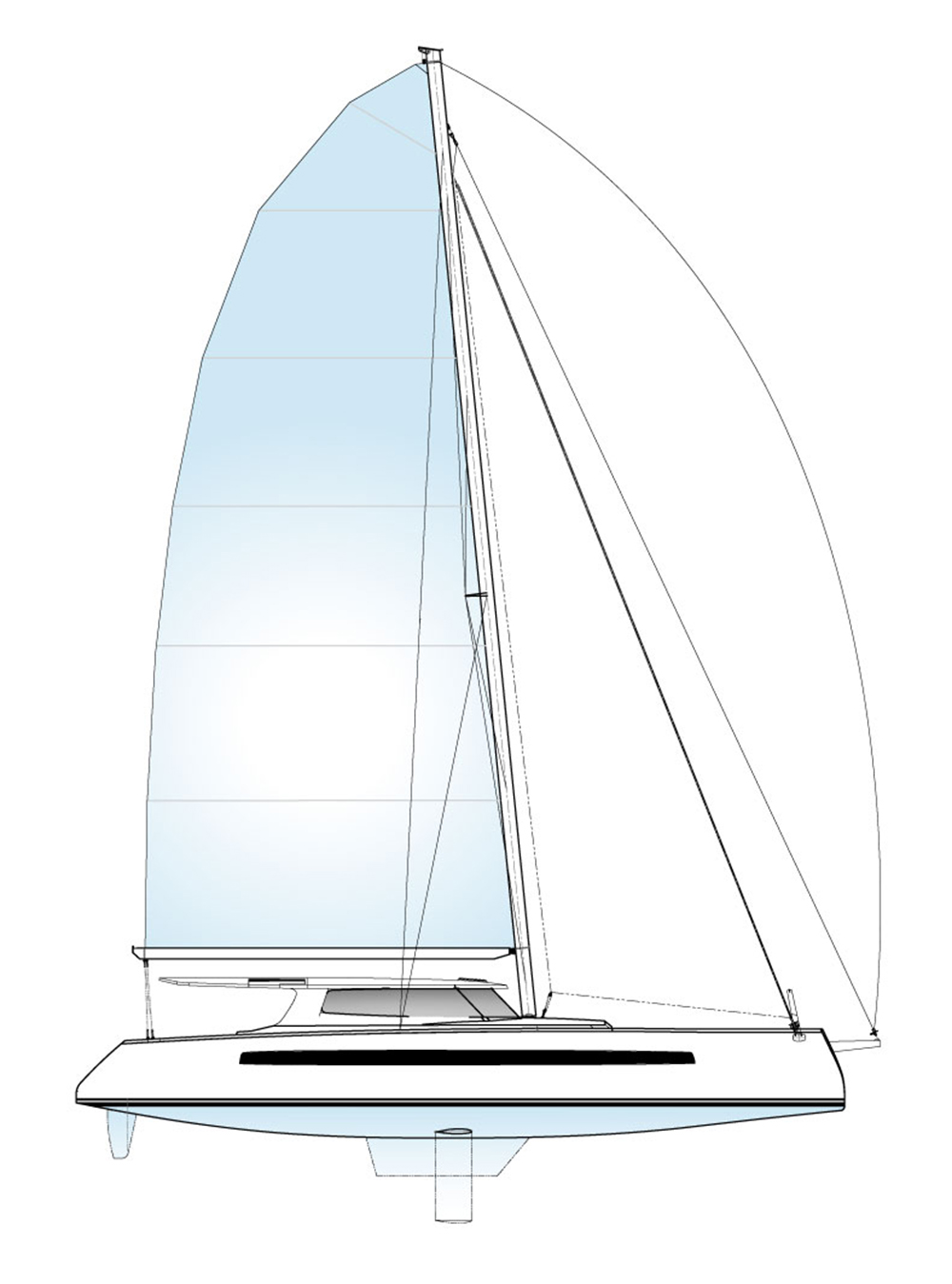 The D/L of this design is 69.4 and I would suspect that is a light-load displacement. The L/B 2.42. If I measure the individual hull beam I get a L/B of 11.4. Almost everyone is using some variation of the "hatchet" bow profile these days. It is sexy looking and may provide a wee bit less drag when you stick the whole bow in the water. I suspect it's more cosmetic than anything else. But I like the look so why not. The specs list a boards-down draft of 9 feet, and boards up is 3 feet 6 inches. I see on the drawing there are both daggerboards and a fixed keel option. The fixed-keel, shoal-draft version will draw 5 feet 2 inches. Obviously the daggerboards will give you the best performance and ironically the best shoal draft when they are retracted for beaching.
This is a big cat so expect a big interior layout, with three very comfortable staterooms, two in the port hull and one to starboard. In the starboard hull the stateroom takes up almost the entire hull. You have lots of options on how to use the space, but given the narrow beam of the hull it will be tricky to integrate those options into one attractive area. There's no getting around it; the hull is a tube. Which is exactly what makes it fast. To port the two staterooms share a head and shower stall amidships. The engine rooms are all the way in the stern as they are in most of the cruising cats. The main cabin is huge. You could dance there, wildly, arms flailing! The big dinette will seat six easily. But with all that square footage I'd prefer to see less dancing and a bigger galley. The galley is aft and to port and is a bit skimpy in the counter space category. Have you ever had too much counter space when cooking? But, like I said, the builder will do any layout you want, if it fits. There is a generous nav station to port. In a perfect world you will eat your meals out in the cockpit area with the scent of frangipanis wafting through the air. Unless you are in the PNW, then you'll probably smell sea lions. "Let's eat below tonight."
The horsepower-to-weight ratio or SA/D for this design is 37.12. Again, that is pretty high for a cruising boat. Consider that SA/D is twice what the SA/D for a cat from the 1960s would have had and this cat has no ballast. This is not your "floating patio" type cat. This cat will need some serious sailors to get the most out of it safely and the rewards in performance will be great.
The cockpit is elevated immediately aft of the aft saloon bulkhead. I'm not keen on that steering position but you need to be up there to have good visibility over such a big platform. You would not see much down in that covered cockpit area.
The Balance 620 is a composite build in E-glass and carbon fiber. Fuel capacity is 530 gallons and water capacity is 400 gallons. Impressive!
---
LOA 58'7"; LWL 53'4"; Beam 27'2"; Draft 9' (boards down) to 3'6" (boards up); Displ. 23,638 lbs.; Sail area 1,911 sq. ft.; SA/D 37.12; D/L 69.4; L/B 2.42; Auxiliary twin 75 hp; Fuel 420 gal.; Water 264 gal.
Our best estimate of the sailaway price: $2 million
---
Balance Catamarans
4100 Main St., Suite 304
Philadelphia, PA 19127
215-508-2704