The consumers who are spending like crazy on sailboats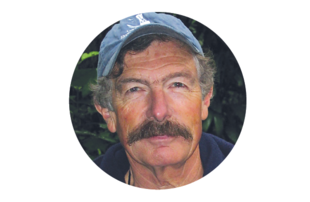 Rejoice, sailors, this is the New Great Age of Sail.

Fascination with the beauty of sail is sweeping the globe. Consumers are spending hundreds of millions of dollars on new sailboats. A new era of appreciation for the joys of wind-driven motion on graceful hulls flying tall sails has dawned.

I'm not announcing that the malaise that has gripped the sailing market since the Great Recession has ended. Things are getting better, but it's still a tough slog for sailboat builders, evidenced by the news that the company that owns Hunter Marine, once the biggest builder of cruising sailboats in North America, has gone into bankruptcy (Chapter 11, meaning it's reorganizing and still building its comfortable, good-performing boats). Nonetheless, what I wrote in the preceding paragraph is true.

The "consumers" I mentioned are not your average Joe Sailors. They're not numerous either, but they are spending prodigiously on sailboats. They're well off, but they're not members of the richest 1%. The richest 100th of 1% would be more like it. The super-rich are super-sizing sailing beauty.

Over-the-top megamotoryachts, with decks layered like wedding cakes, were once the default choice for lavish spending on water toys, but now an increasing amount of that capital is going into sailboats. They are stunningly excessive, as you would expect when cost is an irrelevancy, but the surprise is that many of them are absolutely beautiful to behold-gorgeous evocations of the elegant forms of sailing vessels designed first to sail with speed and grace.

Obviously I'm not writing about the likes of Maltese Falcon, at 289 feet long the largest privately owned sailboat in the world. With is space-age adaptation of a square-rigger sailplan, it's an engineering marvel, but this beast has the unfortunate look of a cruise ship adorned with three massive utility poles.

I'm referring to superyachts that not only have masts and sails, but actually look like sailboats. Some have classic lines, springy sheerlines, generous overhangs and restrained deckhouses. Others are ultra modern-sleek, with aggressive hull shapes and flush decks streamlined into vast plains of teak. And then there are the retro boats with 19th century lines above the water and 21st century high-performance lines for their underbodies.

Many of the owners are so keen on sailing performance that they've become avid racers, competing in superyacht regattas on Caribbean, Atlantic and Mediterranean waters. One of this year's events, the St. Barth's Bucket, drew 47 entries. The smallest was 90 feet long; the biggest was 220 feet.

For two reasons, the most remarkable boat in that gold-plated fleet-one yachting journalist described a crowded mark rounding as "a billionaire bottleneck"-is that 220-footer. The first reason is that the boat, named Hetairos, is utterly fabulous, starting at the bottom of her keel, which is a point some 33 feet beneath the surface of water. A 120,000-pound bulb is attached to a narrow fin. The whole works can be lifted-the keel rises right through the deck.
The rudder can be retracted too, as can the two hydraulic propulsion drives, leaving the bottom as fair as a racing keelboat's. And by the way, the propulsion drives rotate 360 degrees, so that a boat that can barely fit on a football field can dock on a dime.

The hull that contains all of these complex and powerful systems is not made of steel or aluminum, as was the norm for superyachts until recently. Like a featherlight TP52 racing boat, it's made of cored carbon-fiber composite. Built by Baltic Yachts, the Finnish boatbuilder that used to make production sailboats for Joe Sailors, Hetairos is the largest composite-hulled yacht in the world.

What does this technological wonder look like above the water? Not like a technological wonder, that's for sure. She looks like a vessel that might have sailed in the stormy waters off England's Land's End in the 1800s. The naval architects of the Netherlands firm Dykstra & Partners gave her above-the-water lines inspired by British pilot cutters-a nearly plumb bow (in fashion as much today as it was almost two centuries ago) paired with an elegant, long overhanging counter stern.

The dark green hull looks low in the water. That's an illusion-freeboard is more than 10 feet-but it adds to her traditional look, as do her varnished wood coachhouses.

I haven't tried to find out what it cost to build Hetairos. Like the U.S. national debt, it's probably a number too big to be fully understood. I will say, though, that this grand excess proves that not everyone in Europe is in an economic funk. The owner, Otto Happel of Switzerland, seemed to have no qualms about committing a chunk of his fortune to a water toy during fraught financial times. Taken as a percentage, of course, the chunk probably wasn't that big. Forbes magazine says his net worth is $2.5 billion.

The owner also committed a chunk of his keel-to the bottom of the Caribbean Sea. The second reason Hetairos was a stand-out in the St. Barth's race was that she went aground. That's right, that 60-ton bulb at the end of that skinny fin clunked into a rock. The keel and its exotic lifting system survived, through a few tons of lead were knocked off the bulb.
It would be a stretch to say sailing is a great equalizer, but sometimes it acts that way. In spite of having a captain paid like a corporate CEO and the best electronic navigation instruments money can buy, the boat with the deepest draft in the fleet cut a mark too close.

That was a shame. No schadenfreude here. I don't want to see anything bad happen to a one of the glorious icons of the New Great Age of Sail.