Seeing the world in cruising-lite and the real thing
Some sailors still cruise the old-fashioned way, of course, on their own boats, making long passages, sojourning for as long as the spirit moves them in those waters of sailors' dreams.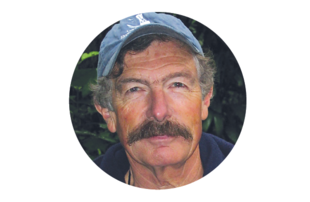 If there is a more wonderful invention for sailors than bareboat chartering, I haven't heard of it.
When I experienced it the first time, it seemed too good to be true. Charlie and Ginny Cary, founders of The Moorings, the pioneers who saw the future and set the stage for the worldwide bareboat charter network that thrives today, greeted us at their dock in Road Town, Tortola, and showed us aboard a pristine, polished and provisioned 50-foot Gulfstar yawl. Hours away from a dismal winter, we sailed into the tropical wonderwater of the British Virgin Islands.
That was an eon ago, so far back in time that Mount Gay rum was unheard of outside of the Caribbean but could be bought in the islands for 5EC (eastern Caribbean dollars equal to about $2 U.S.) a bottle. Since then, I have sailed in parts of the oceans and seas between latitude 55 north and 45 south I never dreamed I would see, waters legendary in sailors' lore and exotic in their landfalls, all thanks to bareboat chartering.
It still seems sort of unreal. I hate to say it, but it's a bit like Disney World. The idea of stepping off of an airplane and onto a lavishly appointed cruising sailboat that you can sail as skipper but didn't have to buy, maintain or deliver to a faraway place resembles fantasy more than reality.
Some sailors still cruise the old-fashioned way, of course, on their own boats, making long passages, sojourning for as long as the spirit moves them in those waters of sailors' dreams. Among the books and periodicals that accumulate in my office are usually a couple of issues of Voyages, the aptly named annual chronicle of the cruises of the members of the Cruising Club of America. I read them from time to time to stay in touch with real cruising.
On Voyages' pages, I've met sailors, mostly couples, who sailed their modest-size boats across oceans to immerse themselves in the potpourri of cultures that embrace the world's water or to explore remote and wild places. I've met some who transited oceans just for the fun of doing it and some who sailed around Cape Horn just because it was there. These are adventures to stir a sailor's soul, but beyond that they are bracing examples of the ethic of self-sufficiency that is fundamental to voyaging under sail.
What you won't find in the CCA chronicle are hair-raising tales of the gales, building-size waves or other dangerously foul sea conditions that the contributors surely encountered on their ocean wanderings. Membership in the CCA is by invitation, and invitations go to people who have significant offshore experience. Good seamanship is assumed, bad weather encounters are usually considered not remarkable enough to write about.
There is not a single word about adverse sailing conditions in Mark Roye's account of his epic cruises in the 44-foot steel ketch Tamara. This in spite of the fact that he and his partner Nancy Krill sailed thousands of miles in the southern latitudes that are infamous for having the world's roughest waters–the roaring 40s, furious 50s and screaming 60s.
That may be because Roye had pretty much seen it all, albeit at the other end of the earth, as a fisherman who plied his trade over 200,000 miles in the Gulf of Alaska and the Bering Sea, much of it in his own 91-foot vessel.
When he gave up fishing for sailboat voyaging, he and Nancy embarked on a cruising life so ambitious and demanding I had to read his account of it twice to process the scope of their adventures.
In the briefest way I can retell it: They took ownership of their boat, a 13-year-old Swedish design, in Fort Lauderdale, Florida. From there they sailed far north to Labrador, spent months exploring its craggy coasts and fjords, then turned back south to put the boat up for the winter in Maine. They spent the next three sailing seasons cruising to Labrador and back to Maine, more than 4,000 miles each time.
Then they decided they wanted to go home to the Pacific Northwest, which they did by the most difficult conceivable route. It took them to up to Nova Scotia and Newfoundland, down to the Azores, Canaries and Cape Verde, though the South Atlantic to Brazil, Argentina and Tierra del Fuego, around Cape Horn to Chile. After cruising in Chile's glacier region, they sailed back up to the Falkland Islands before turning south for Antarctica, where they cruised for a month, after which they sailed slowly with many stops through the Patagonia Channels and on to the Galapagos, followed by Mexico and Hawaii, then to Alaska where, before mooring the boat in its home port of Cordova, they cruised some more, exploring the Kodiak Islands and Kenai Fjords.
Like sailors fresh off the boat who feel they're still rolling with the waves on dry land, they found that adapting to life ashore took some time. Knowing they had achieved their formidable cruising goals, including sailing amid the ice of both the Arctic and Antarctic, was satisfying, but it was an ambiguous satisfaction, Roye wrote. "Only far horizons seem to bring fulfillment."
Bareboat chartering can seem like a fantasy, but there's an element of fantasy in real cruising too. For most of us, cruising as this undaunted pair of sailors did in their incredible odyssey is, alas, just something to dream about.