Olympic sailing competition isn't just for medal winners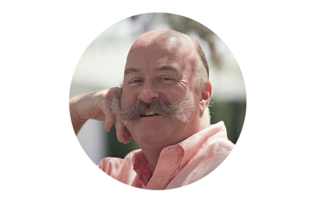 The story of Tess Lloyd, a 20-year-old Australian sailor with Olympic dreams, is a true fairytale. In 2012, she was in a regatta when she had a terrible collision with a windsurfer, leaving her unconscious in the water. Her crew held her head above water until rescuers arrived and rushed her to a hospital where doctors found she had a fractured skull and severe brain swelling. They gave her hours to live, but operated to do what they could. She lived but was in a coma for weeks, and had little chance for a normal life, let alone to sail again. She was unable to either walk or talk, and she said words were "a jumble in my head."
Four years later, Tess and crew Caitlin Elks were unquestionably the best 49erFX sailors in Australia and headed for an Olympic berth in Rio. They ranked 13th in the world, and placed 14th in the last European championship. They did this by singlemindedly focusing for years on training, on competing worldwide and by spending untold amounts of money provided by friends and sponsors.
Did Tess go to Rio? Nope.
In spite of being the best in Australia, their Olympic governing body, Sailing Australia, decided she might not win a medal. And so to her unbelievable comeback, to her years of hard work and dedicating a significant part of her life, they said "Thanks anyway, you're just not good enough to win a medal for us."
I've ripped the International Olympic Committee in the past for their incompetence and greed, for choosing polluted waters for the Rio Olympics, and for the million-dollar salaries and sizable "bonuses" given inept IOC leaders. And now it's time to rip the National Olympic Committee of Australia for a callous and unfeeling decision. If it was about money, more than 6,000 people on Tess' Facebook page would have gladly contributed enough to get her to Rio, as well as provide support and coaching.
But no, it's all about winning medals. Nothing else matters.
The "father" of the modern Olympics, Pierre de Coubertin, said, "The important thing in the Olympic Games is not to win, but to take part; the important thing in life is not triumph, but the struggle; the essential thing is not to have conquered but to have fought well."
But the world has changed and not for the better. The America's Cup is no longer "a friendly competition between nations" but the private domain of billionaires trying to prove who has the bigger, uh, boat. Crews come from every nation, the boats are built anywhere, and the America's Cup is an unrecognizable parody of its once proud self.
The Olympic Games aren't just about winning a medal. They are about amazing performances, when Joe or Joan Nobody comes out of obscurity to stand on the podium. The Olympics are full of stories of great sailors who folded under Olympic pressure, while unknowns thrived and succeeded. Rod Davis admits "we were virtual unknowns" in the Star Class, at least before he stood on the Olympic podium with a silver medal around his neck.
Look at the Jamaican bobsled team in the 1988 Olympics, which captured everyone's heart and imagination. Look at the "miracle on ice" in 1980, when amateur U.S. hockey players toppled a Soviet powerhouse for the gold. In the 2000 Olympics, Russian wrestler Aleksandr Karelin had won the gold in three straight games, but he was taken down by Rulon Gardner, a farm boy from Wyoming, who had never even won a college championship. In the 1964 Olympics, an unknown Sioux runner in the 10,000-meter race found something inside to sprint the last 100 meters to pass all the "expected" medalists and take the gold.
Britain's Eddie "The Eagle" Edwards, a part-time plasterer, wanted to compete in the ski jump at the best of his ability, regardless of his chances of winning. He finished last in his two events, but the world celebrated him as a champion. During the closing, the president of the 1988 Olympic Committee spoke to the gathered Olympians, saying, "You have broken world records and you have established personal bests," adding, "Some of you have even soared like an eagle."
Australia isn't alone in its cynical and unsporting decision. Canada has chosen not to enter in three classes, because they "might not win a medal." New Zealand decided not to send either men or women windsurfers for the first time since 1984, where Kiwis have medalled in four straight Olympics. One of the Kiwi sailors was so disgusted he quit their team and is coaching the Brazilian windsurfing team.
What message does the Australian (and Kiwi and Canadian) Olympic organizers' decision send to young sailors? Don't bother to compete if you can't win? What kind of life message is that?
An Olympic campaign is no longer something you do for a summer or two. It's a years-long full-time commitment with a single goal: competing in the Olympic Games. Tess and Caitlin, if they continue, won't have valuable experience gained at the Rio Olympics and, if they keep trying for another four years, will be newcomers at the 2020 Olympics. All because the Australian committee decided they might not win a medal. Baron de Coubertin would be appalled.
I think Tess should get a medal just for achieving what she did, let alone becoming the best in Australia. Let me be the first to put up $50 to buy a gold medal for Tess for her genuine Olympic spirit. It probably won't make her feel any better, but it would let her know the world celebrates her unbelievable comeback.
Who's with me?