Sailors' reputations are built at sea not by who they are on land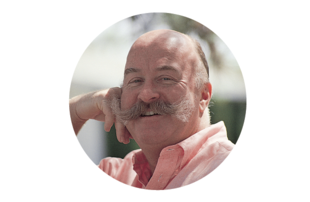 My dad was an executive for Douglas Aircraft and we lived in Tucson, Arizona, when I was a kid. As a young man, my father had run away to sea, shipping out on tankers and working his way up to navigator aboard Matson liners, so saltwater was in his blood. I grew up on his sea stories.
When he transferred back to California, we immediately threw ourselves into sailing. I sailed an 8-foot Sabot, while my father crewed with friends on larger boats where his skills as a navigator put him in demand for longer races.
I was eventually invited to crew on a converted 6-Meter—a lean thoroughbred that climbed to windward like a scalded cat. Charlie, the owner, was a machinist on the shop floor at Douglas, another of the regular crew was a welder on the assembly line at Douglas, too.
I became a part of this motley crew, not because of my immense tactical skills learned from sailing a pram but because I was young enough to scamper up a mast, strong enough to hoist the chute without a winch, and I always volunteered to wash the boat down after a race.
On one race, we had a new crewmember, a 50ish gent who was assigned to the running backstays. It wasn't demanding, but it was important to keeping the tree up. In one race, he was slowish and I yelled at him several times, "Don, get the backstay tight!" Later, after he had departed and the regular crew was quaffing beers in the cockpit (root beer for me), someone said, "Do you know who Don is?"
"Nope," I answered, "but he's slow on the runners."
The crew grinned and one said, "That was Donald Douglas, Jr. He owns Douglas Aircraft."
And that is the most delightful part of sailing. It is an absolute democracy where you are judged for your sailing ability and your willingness to help others. You don't have to be a millionaire, but you have to be ready to hold a wrench for a dock neighbor when he needs a hand and you have to sail reasonably well, of course.
Membership in the sailing fraternity is earned not on your economic status, by whether you have a Ph.D. from MIT or if you have two Oscars. What matters is that you're willing to help others push a heavy dock cart up a ramp or bring cold beers at the end of a sailing day for a cockpit drop-by.
For cruising sailors, entry into the clan is earned not just by sailing to Tahiti or rounding Cape Horn, it's by your relationships with other sailors. In one anchorage where I spent some time, there was a husband and wife crew who had rounded all the great capes and who baked pies for everyone, plus an electrician who was much loved (and filled his cruising kitty) by being a wizard at tracing electrical shorts. There was a young couple straight out of college who didn't know who they wanted to be when they grew up, but they were always ready to dive down to untangle a line on a prop.
The class champions at my yacht club were a used-car salesman, a rocket scientist at NASA, an FBI agent and a plumber. All were equal. Sailing democracy at work.
Living close to Hollywood, I've been lucky enough to sail with a lot of celebrities. That might sound stage-struck but they were all just good guys. They earned their chops in the sailing world not as actors, but as sailors who loved the wind and sailing. And who were fun to have aboard.
Buddy Ebsen, aka Jed Clampett, the Beverly Hillbilly, won races in his L-36 Turquoise, but he wasn't a dilettante. He also had a winning Thistle in which he hiked just as hard as yours truly. He later moved on to Polynesian Concept, his 37-foot catamaran in which he won the 1968 Transpac race to Hawaii.
Quick with a gun as Marshal Matt Dillon on "Gunsmoke," Jim Arness owned the Kettenburg 50 Sea Smoke that I was lucky enough to crew aboard. A regular at Catalina (and a regular guy), I stayed with him when he moved up to his immense 58-foot catamaran, another Sea Smoke. He raced against Ebsen in that 1968 Transpac, finishing first overall, but taking second.
The point is that sailing is a democracy based on our love of the wind. Oh, and by the way, I later learned that Douglas had already won a silver medal sailing in the 1932 Olympics.
He didn't need the advice of a pram sailor.