6 things every sailor should know how to do
Don't head out to sea without knowing what to do when emergencies—both small and large—arise
5 What to do if you fall overboard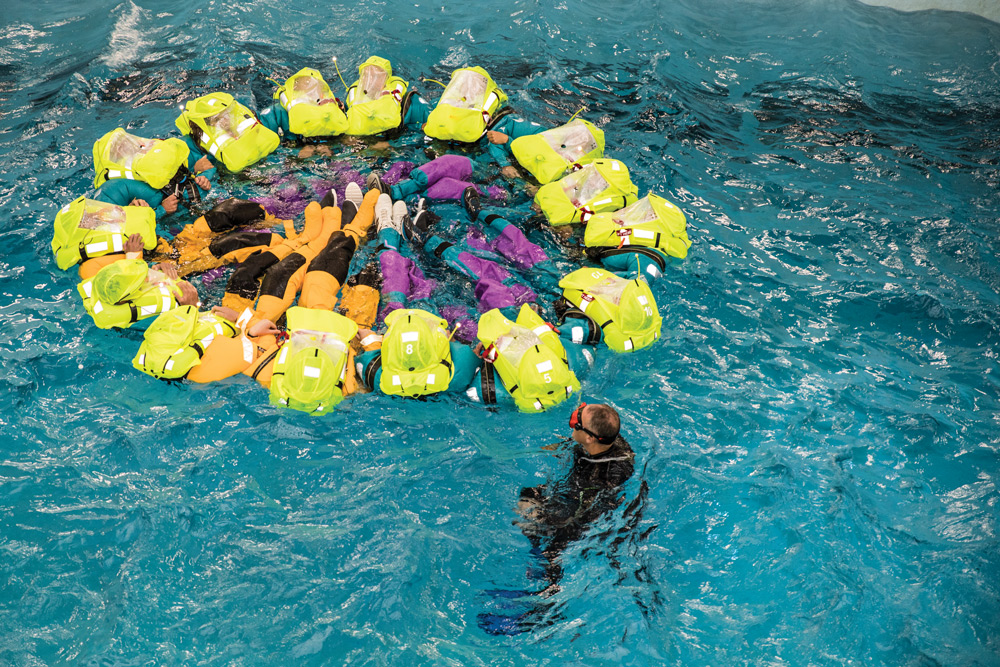 Ainhoa Sanchez/Volvo Ocean Race
In this most serious of personal safety situations, it goes without saying that you must do everything possible to avoid falling overboard. Nothing good happens when you're no longer on the boat, so be safe and hang on with every fiber of your being if you find yourself headed for the wrong side of the lifelines.
If do you fall overboard, there are several steps that need to be taken in short order to maximize your chances of being picked up. First, take an immediate accounting of the situation. If you fall overboard while attached by a long tether, you will need to quickly make a decision about whether the crew can retrieve you in seconds, otherwise you will need to consider cutting the tether to avoid being dragged underwater.
If you are free from the boat, make sure your life jacket has inflated or manually inflate it if necessary. Any amount of gear will weigh you down in the water, so if you aren't wearing a life jacket or it is not providing proper buoyancy, consider kicking off sea boots if you can do it without expending too much energy. If you are carrying a personal locator beacon, activate it as soon as you are able. Make sure you've registered it properly before use.
If more than one person has fallen overboard, do what you can to find each other. You'll become a bigger target for searchers and it will allow for a single rescue operation. Link arms with each other, creating a human raft that can increase buoyancy. This method likely contributed to the successful recovery of the Rambler 100 crewmembers who were left floating when the boat lost its keel and capsized in the 2011 Rolex Fastnet Race.
Once the immediate danger is over, your next job is to make yourself as visible as possible. Help the people on the boat find you any way you can using a strobe light, flashlight, whistle or waving your arms. If you carry personal handheld flares, wait until you know someone is looking your direction before setting them off.
If immediate rescue is uncertain, you will have to think about conserving your energy and float face up.
Many of the factors that contribute to a successful man overboard recovery depend on having and using the right safety equipment, but there is one aspect that cannot be purchased or even practiced beforehand: remaining calm. More than anything, it is what Mark Wheeler, who fell overboard during a heavy-air squall in the 2017 Chicago-Mackinac Race, said contributed to his successful recovery. The boat he was racing on, the Farr 400 Meridian X, was sailing at 18 knots in a 50-knot gust when Wheeler slipped through the lifelines during an all-hands call. The boat was nearly two miles away by the time the crew were able to douse the spinnaker and turn around.
Wheeler was in the water for more than 30 minutes and credits a whistle for helping the boat find him in the pitch-black night. "I just wailed on that whistle," he said.
The whistle may have been what resulted in Wheeler's rescue, but his ability to remain calm and collected is likely what allowed him to survive until the boat found him.