One-design classes built around camaraderie offer great competition and even better friendships
Catching Lightning in a bottle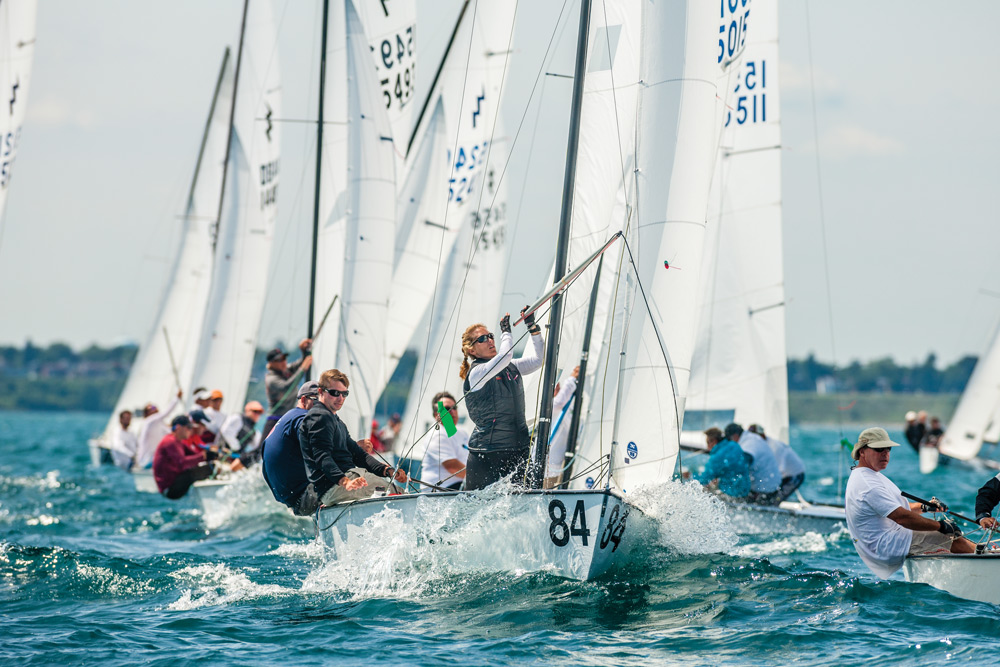 J.H. Peterson
One of the oldest active one-design classes, the Lighting class turns 80 this year. It is one of the largest in the world in terms of number of fleets, active class members and regatta participation, with 130 fleets sailing throughout North and South America and Europe. Designed by Sparkman & Stephens in 1938, more than 15,540 boats have been built worldwide. This hard-chine centerboarder is 19 feet long with 117 square feet of sail area. The 300-square-foot, big-shoulder spinnaker helps the boat pop up on a plane in the right conditions.
The Lightning is sailed by a crew of three, and crews are often a mix of men and women, old and young, with many families sailing together. And while racing is the focus of many events, the Lighting makes a comfortable daysailer. Used boats can be found for around $10,000 with newer completive boats selling for around $17,000.
While many one-design classes struggle to attract and retain young sailors, the Lightning Class created a boat-grant program 12 years ago to give young adults a leg up by providing a fully rigged, insured and competitive boat each sailing season. The recipients participated in fleet, district and national regattas, the grant covers some of the regatta expenses. This year, three sailors were awarded grants, Midwest district Erik Elliott, and two Charleston-based sailors, Ryan Davidson and Carter Cameron. The sailors are also teamed up with local mentors.
The class also has a fund that supports education, training and promotion of junior sailing, helping with expenses for the youth world championships, the Sears Cup, and funding junior racing clinics and regattas.
For the past 60 years Skaneateles Country Club and its Lightning Fleet No. 1 has hosted an anniversary party every 10 years. This year, the birthplace of the Lighting Class is pulling out all the stops for the 80th anniversary.
Visit www.lightningclass.org for more information