A labor of love and friendship
A pair of friends chase a dream and undertake a two-year restoration of a classic Bluenose sloop
The allure of a Bluenose was always there. We had both owned or sailed a variety of boats in our home waters in the Finger Lakes region of New York and in the British Virgin Islands, everything from Lightnings and Flying Scots in fresh water (which was how we first met, the Byrnes sailing a Lightning and the Williams sailing a Flying Scot) to Beneteaus and Jeanneaus in the Caribbean, all fabulous in their own way. But we had long harbored a love of the classic lines and performance of the Bluenose; a sleek, fixed-keel daysailer designed and built in Nova Scotia beginning in the late 1940s.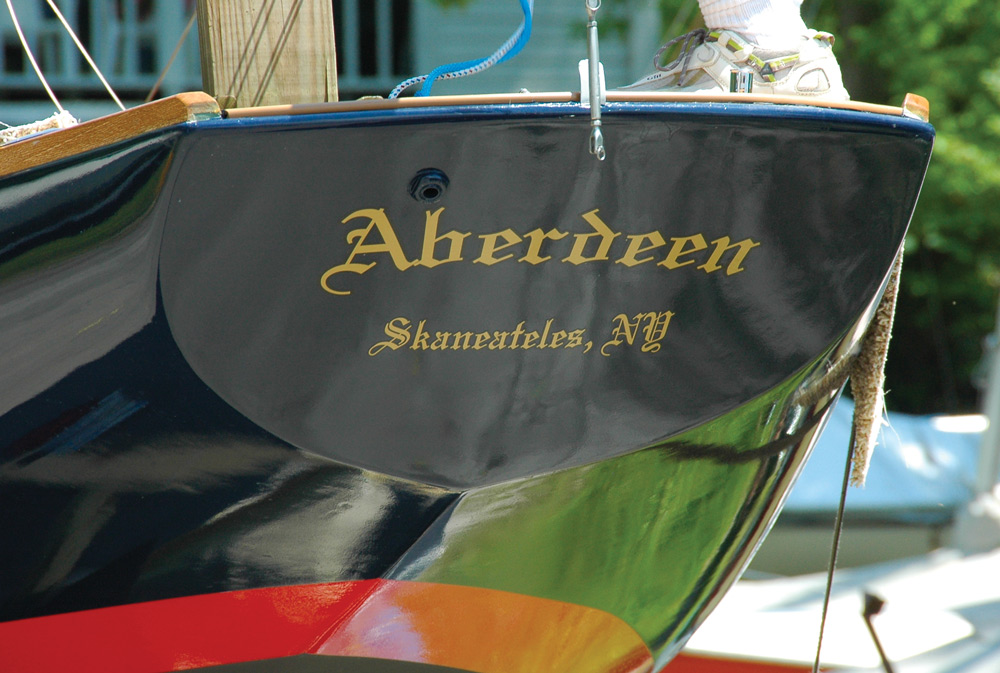 The first generation versions were built of wood, with pine planking on oak frames and gorgeous sheerlines. They were 23 feet in length, with a fin keel and 800 pounds of ballast, which allowed them to carry a sailplan of 218 square feet. When fiberglass came into vogue, the builder added a cuddy cabin and bubbletop at the base of the mast. It may have added some functionality, but in the minds of most purists, that modification ruined the classic lines of the boat.
Seventy-seven of the wooden hull versions were built before the change to fiberglass. Over time, the Bluenose began to make its way into U.S. waters, but always the fiberglass version. We had seen several of them over the years and admired them, but always had an eye out for the original style, with wooden hull and clean deck. They seemed impossible to find. Finally abandoning hope of finding a wooden version, we decided to take a chance on a fiberglass model and restore it, as much as possible, to the original design.
In Havre de Grace, Maryland, we found Bluenose hull No. 121, built in 1973 by McVay Yachts of E. Chester, Nova Scotia. Through a succession of owners, most of its life had been spent in salt water and the boat was in rough shape. We decided to spare no effort, or expense, in restoring and modifying the boat. What we thought might require a full year of our spare time stretched out into more than two.
The two of us, now 66 and 70 and friends for more than 40 years, did all of the work, with the exception of applying the topside paint, opting to hire a professional to spray it. We spent more than two years on the project, from May 1, 2015 to June 12, 2017, and put in approximately 2,000 hours.