Work on your boat now so you can spend the season sailing, not fixing
Check the rigging
Opportunities to thoroughly and comfortably check the rigging don't come along often, so it's important to take advantage of them when they do, and that's especially true if you take the rig out of the boat in the off season. Examining the mast and everything connected to it is much more pleasant when it doesn't require hours in a bo'sun's chair.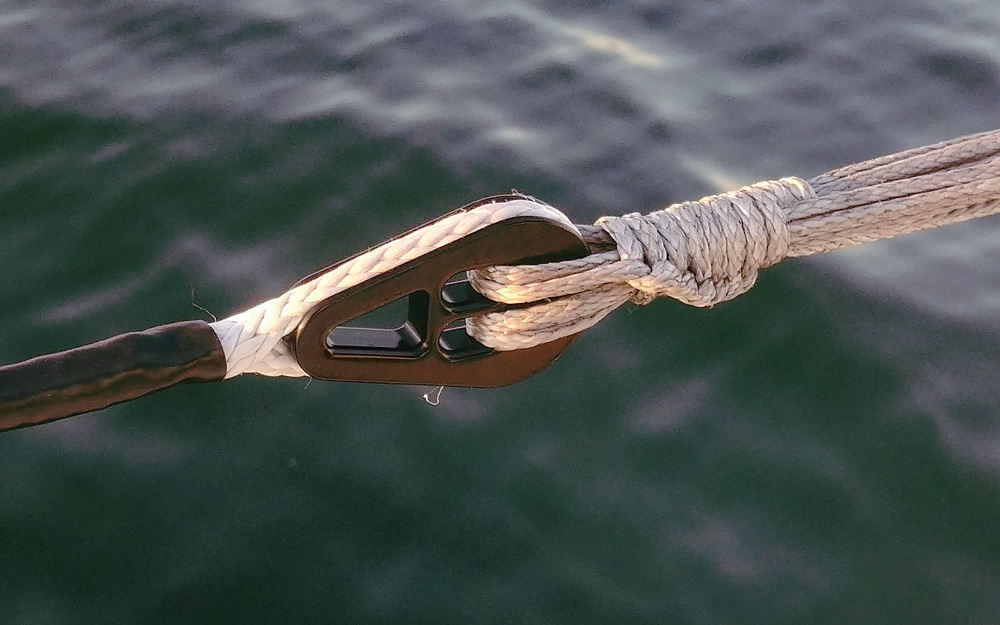 Start with an inspection of the standing rigging, looking for wear on the mast. If you find some, figure out the source; all that banging and rubbing is probably doing more damage to whatever it is in contact with than the mast itself. Check to make sure sheaves are rolling smoothly and aren't showing signs of uneven wear.
Working down the mast, check the spreader attachment points, ensuring they are at the same angle on both sides and firmly mounted. Then inspect the gooseneck, looking for fine cracks or damage. This is a serious issue and if you find something awry it should be dealt with as soon as possible.
Also check the shrouds. If they are made of 1x19 stainless rope, look for broken strands, a sign it's time for a replacement. You may want to consider high-tech Dyneema line instead of wire rope (see Gear in the October 2018 issue of SAILING for more). Also inspect swages, terminals, cotter pins and deck fittings for rust and cracks.
Take inventory of running rigging as well, paying special attention to lines that are constantly exposed to the elements like the mainsheet, roller-furling genoa sheets and halyards, as well as shackles and eyesplices.
Although it doesn't fall under rigging, there are a couple other areas to check while you're in the vicinity. The first is navigation lights. Replace bulbs if needed and consider switching to power-saving LEDs if you haven't already.
And lastly, check the lifelines carefully. If they are uncovered wire rope, look for broken wires and kinks and closely inspect all fittings. Covered wire is more difficult, but at least look for wear on the coating, which may indicate a problem underneath and again check all fittings. High-tech line lifelines are the easiest to inspect as frays and wear are readily apparent. These are easy and relatively inexpensive to replace as the fittings can be reused.