Coming soon: a Scout merit badge in Open 60 sailing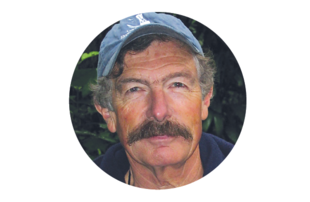 I wish I were a Boy Scout again. It's not lost youth I'm looking for. It's a ride on one of the fastest, most powerful types of offshore sailboats in the world, an Open 60. It seems that Boy Scouts might have a better chance of doing that than a publisher of a sailing magazine.

If things go as planned, a new Open 60 crewed by Scouts will be sailing on Lake Huron. Its mission will be to introduce kids to the challenges, thrills, discipline, hardships and terrific fun of sailing, passagemaking and living aboard. It's safe to say there has never been a school ship quite like this one.

Open 60s are the boats used for the Vendée Globe Race and other around-the-world races. Wide and flat-bottomed with enormous rigs, they can sail at speeds that were unheard of for monohulls a few years ago. They are a product of a so-called box rule. Within the limits of the box (overall length, for one), designers can do whatever they want to make the boat go fast. See why I want to be a Boy Scout?

Now, it's true this boat will of necessity be a detuned version of the 60s that race around the world because it will have to meet Coast Guard standards for passenger-carrying vessels, but still, it's going to introduce young people to sailing at a level some sailors never experience.

The Boy Scouts' Open 60 will be owned by the Tall Pine Council of Flint, Michigan, a unit of the Boy Scouts of America that has been guiding boys, and girls too, on sailing adventures for almost 40 years. The new boat will be remarkable, but that word has always described this program that has introduced thousands of Scouts to sailing by taking them on instructional voyages to the peerless cruising grounds of the North Channel at the top of Lake Huron.

In 1971, the council launched a 47-foot ketch that took crews of 18 Scouts and leaders from around the U.S. on weeklong cruises from the boat's home port of Rogers City, Michigan, across Lake Huron and into the North Channel. A captain and first mate managed the boat and taught their young crews the skills of offshore sailing.

When that boat could no longer meet Coast Guard standards, it was retired in 2008. The idea of replacing the heavy cruiser with a boat designed to a racing rule came from an unlikely source, a boatbuilder known for constructing sturdy workboats of welded aluminum.

Dave Andersen, who runs Andersen Boat Works, a five-man shop at the Lake Michigan port of Saugatuck, Michigan, is a singlehanded sailor who has avidly followed the development of the new breed of ocean-racing sailboats that even when sailed shorthanded can achieve astonishing performance. In the Open 60, he saw not just an exotic racing boat, but a form that could be adapted as a high-performance passenger-carrying vessel to teach kids how to sail. "I looked at it, and saw how it could serve as a great platform for a sailing school ship and thought, that's awesome."

Dave's Open 60 design is appropriately racy looking, but has huge interior volume, thanks to a 16-foot beam carried well forward, which is put to good use with berths stacked two high in the midsection and in the bow (which in the drawings looks a bit like the fo'c'sle of old-time sailing ships) to accommodate 16 crew and two officers.

Like the Open 60s racing on the oceans, the Scout boat will have twin rudders and a deep bulb keel, but with an added feature necessary for the boat's cruising mission-a mechanism to lift the keel and reduce the draft from 12 to 6 feet.
Dave and his crew will build the boat of aluminum, which will make it heavier than the racing 60s constructed of wafer-thin composite. "Aluminum's a dead dog as far as racing is concerned," he acknowledged, "but for something like this it makes all of the sense in the world." Displacement will be up in the 40,000-pound neighborhood, and the rig, from another racing design, the TP52, will be slightly smaller than a racing 60's. Even so, it's going to be an exciting boat to sail. Which is the whole idea.

There's a lot of disagreement about how to introduce children and adolescents to sailing, how to pry their attention away from all the stuff going on in their increasingly complicated lives long enough to feel the attraction of sailing. I'm not sure going around the buoys in dinghies is the best way to do that. Going slow in a big cruising sailboat probably isn't either. As Dave put it, "I don't think that kids who go into programs like this these days are going to be interested in traditional boats."

David Rowe, the chairman of the Tall Pine Council sail training program, estimates that this distinctly non-traditional boat will be worth about $1.8 million after it's commissioned. He hopes to raise slightly less than half that amount in cash, and cover the rest with in-kind donations from generous sailboat equipment makers.
The biggest boat I got on as a Boy Scout was a 17-foot canoe in a paddling voyage through the wilderness waters near the Canadian border. The boat might have been small, but the experience is still a big memory for me. But not as big, I suspect, as those of the lucky kids who will get to sail an Open 60 to the North Channel.
(For more information about the Tall Pine Council sail training program, contact David Rowe at davidrowemacisle@aol.com.)