It's the new age of sail: majestic icons, monsters and space stations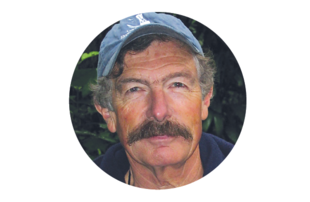 It was a sight to stir the souls of sailors: a pair of the most elegantly proportioned sailboats imaginable, incredibly long hulls heeled under towering triangles of sail, flaunting a perfect union of grace and power as they beat into a fresh ocean breeze piping into Narragansett Bay.

They were the J Class yachts Ranger and Velsheda, 135 and 128 feet long respectively, match racing in the Newport J Class Regatta last June. There is much beauty in sailing, but rarely does it rise to the heights manifested by this meeting of yachts reborn after their genesis in the most extravagant era of America's Cup sailing some 70 years ago.

Early in the race a dark form moved into the view I was enjoying from a powerboat in the press and spectator fleet trailing the Js. I recognized it as Mar Mostro, the new red and black (black hull and black sails spectacularly wrapped in the red tentacles of a sea monster) Puma VO70. Her crew was using the splendid sailing conditions to train for the Transatlantic Race, but the skipper was gracious enough not to sail close or parallel to the stately match racers, for surely that would have taken some of the magic away. The Monster, at just over half their length, sails faster than the Js.

The last sentence is a telling gauge of the progress of sailing design and technology. When the first issue of SAILING Magazine was published 45 years ago, J Class boats were the fastest monohull sailboats in the world-or would have been had any been sailing at the time.

In 1966, the state of yacht design art had just begun to advance from hull forms typified by the Js. The first series-built designs with fin keels and free-standing rudders were appearing, but a number of boats in fiberglass production still had full bilges and long, round-bottom keels with attached rudders, the time-tested shape of wooden boats. Once it dawned on designers and builders that just about any conceivable shape could be produced in fiberglass and its composite derivatives, the great leap that has taken us to the Monster and even more dazzling performers had taken off.

You can measure the leap in pounds. A VO70 weighs about one-tenth as much as a J, which can tip scales and strain cranes at about 300,000 pounds.

Or by computing the underwater volume. No science needed here. Just take a look at a picture of the boats out of the water. Both have drafts deeper than 15 feet, but any similarity ends there. A huge mass of J exists under the waterline. Almost none of a VO70 can be found there, just a few inches of hull and a skinny bar of a keel with a torpedo of ballast at the bottom.

Or you could measure it by waterline length. It's 80 to 87 feet for Js. VO70s can't be that long, of course, but they are almost there, with nearly equal overall lengths and waterline lengths. Js have more than 50 feet of overhang-you could make two nice boats from what sticks out fore and aft. Length on the water is a big factor in the performance of Js. It matters less for VO70s because their designs repeal the law of hull speed. For practical purposes there is no limit to how fast they can sail, while Js are prisoners of the physics of displacement hulls.

But that's part of their charm. Much of the visual drama of a J sailing in a breeze like the one that gifted the waters off Newport that day in June derives from the fact that the boat displaces so much water, that it moves so much water. A J's quarter wave is a veritable tsunami, a great, white, curling wall of water that seems glued to the boat's hip. The trough that precedes it is so deep that if one of the crew sitting above it with legs over the rail of Ranger or hunkered down behind the Velsheda's windward bulwark had fallen overboard, it probably would have been a 20-foot drop to the water.

It's an understatement to say that not everything in our world has improved over that past 45 years, but without a doubt sailing has. We have the fruits of the great technology leap-even prosaic cruiser-racers have variations of the performance features of the likes of the Monster-and we still have the Js, not as moldering antiques, but as living icons of the glory of sailing. This is thanks to owners who have restored three original Js, including Velsheda, and built replicas of three, including the incomparable Ranger, and are planning to build five more, for a total of 11 Js soon to be sailing.

To my eye, a J Class yacht sailing to windward in a breeze is one of the most inspiring sights in sailing. Still, I find beauty in the Monster too. Call it a machine if you must, but the way it goes over the water-this boat definitely does not move water-at speeds that can easily exceed 30 knots is a triumph of functional beauty.

Still, I have to say the Js remind us that the progress of sailing over SAILING's life span has not been totally satisfying in an aesthetic sense. The Js were designed for the America's Cup, gorgeous yachts for a competition steeped in the majesty of sail. Today's America's Cup boats are more contraptions than sailboats, catamarans nearly as wide as they are long with wings for sails, more similar in form to the international space station than a J Class yacht.

Welcome to the new age of sail.