Most sailors obey an unwritten law of the sea for boats in peril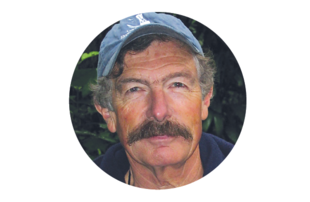 When I ran a chartered Antigua 37 catamaran aground trying to find a way out of a poorly marked channel in a remote stretch of the Florida Keys some years ago, I didn't know much about marine salvage rights. The good souls who got the boat off the putty probably didn't either. If they had, and if they really weren't such good souls, it could have cost me a lot more than the 50 bucks I gave them.
The thing about catamarans is, when they go aground, they really go aground. With two hulls on the bottom, the monohull remedies of hoisting sails or sending the crew out on the boom to heel the boat are useless.
I was wading out to retrieve the anchor that had failed to kedge us off the bar when I noticed a powerboat speeding in from the Gulf. Soon a beat-up 25-foot open boat pulled up alongside the grounded cat. The boat contained three slender men in raggedy T-shirts and, amidships, its power source, an enormous Chevy V-8 engine. It turned out the men were Haitian fishermen (we didn't discuss immigration status) and they wanted to help.
I rigged a bridle secured to cockpit winches, passed the fishermen a stout line and waited at the helm with zero expectation they would be able to budge the stuck cat. But with a growl of engine noise, a cloud of smoke and a rooster tail of a wake, they did. The cat bounced a few times, then leapt forward, free of the bottom.
I was relieved, of course, but if I had been better informed, I might have been apprehensive too. I was vulnerable to a claim for salvage rights.
As David Liscio pointed out in his well researched article on salvage rights in our April issue, experiences like mine often meet the criteria for a salvage claim by the those who offer assistance. Those criteria, rooted in a 190-year-old law, are so easy to meet that it's surprising courts aren't swamped with salvage claims. The reason they aren't, I'm certain, is that most boaters see helping other boaters as a seafaring imperative, not an opportunity for financial gain.
Even the Haitian fishermen, who looked like they could use some financial gain, saw it that way. They were ready to take off with nothing more than a friendly wave before I beckoned them to raft up with us while I fetched my wallet.
For the flip side of that experience, we go to San Francisco, where a sailor helped fellow sailors by towing their boat-and then promptly hired lawyers to demand a salvage award of more than $200,000.
The salvor had good reason to believe he was providing a service for a boat owner with deep pockets-the boat he towed was an AC45 catamaran belonging to Energy Team, the French America's Cup syndicate.
Todd Tholke, the salvor, lives on his sailboat on the San Francisco waterfront. He spotted the AC45 adrift (it had broken free of its mooring) at 3:30 a.m. one morning last fall, went out in his 14-foot Boston Whaler, found the cat fetched up on Treasure Island and towed it to a marina. The French sailors thanked him and made plans to have him come aboard the boat for a sail on the bay. Hands were shaken. There were smiles all around.
Several days later, as Energy Team members prepped the boat for a regatta, they were served with a federal court warrant. The warrant gave the court custody of the boat based on court documents filed by Tholke's lawyers asserting he was entitled to "a liberal marine salvage award … in excess of $200,000."
Tholke had the law on his side. He met the ancient standards for salvage by acting voluntarily and securing a vessel that might have been a hazard to navigation. What he didn't have on his side was his fellow sailors.
Many Bay area sailors were disgusted by what they perceived as unalloyed greed. Latitude 38, the northern California sailing magazine, used the word "overwhelming" twice in one report to describe the reaction of local sailors to the salvage claim-reader response was overwhelming in volume and overwhelming in outrage.
"A good number of readers said that had they been in Tholke's shoes, they wouldn't have dreamed of asking anything for towing the wayward cat to safety, that it was a sailor's obligation, and that they would have been thrilled for the 15 minutes of fame and a ride on the cat," the magazine reported.
Tholke might have lost in the court of sailors' opinion, but he won in federal court to the extent that his case was strong enough to force a settlement. Energy Team had to pay an unspecified amount of money and sign off on a statement that portrayed the salvor as a hero who after alerting the Coast Guard, which "would not respond …salvaged the derelict catamaran."
Tholke said it was "appropriate to seek a just award under well-established salvage law so that others would be encouraged to take the same risks I took in acting promptly to save a fragile racing yacht in substantial peril …"
That's a pure form of self-serving baloney, but it doesn't change my view that this affair was a fine moment for sailors. Bay area sailors made it clear that most of us don't need the promise of enrichment under a law to know that the right thing to do is to help when boats at sea are in trouble. It's what we do and what sailors have done from time immemorial and that's not going to change because we've been reminded that the law encourages good samaritans to demand payment and leaves recipients of rescue service vulnerable.
But a final thought for the Energy Team: Just because forced payment for assistance is offensive to many sailors doesn't mean showing gratitude in a monetary way is inappropriate. The offer of a sail on the AC45 was nice, but an accompanying check for a modest but respectable amount would have been fitting.
No, I'm not naive enough to think that would have avoided the $200,000 claim.