Magnificent machines rise, gristly lunch goes down feathers and all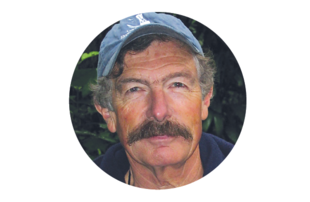 Chomp. Crunch. Grind. Gag.
That's me, eating crow.
Actually, it tastes kind of fishy. Maybe it's seagull. Whatever it is, I'm choking it down in reparation for writing a grumpy, negative column about the America's Cup earlier this year.
Turns out there was nothing to be grumpy about, unless you're a Team New Zealand crewmember or fan. The 34th America's Cup was terrific fun.
What I didn't see in my jaundiced view before the Cup races on San Francisco Bay was that irresistibly appealing superheroes would emerge from the competition. I'm referring to the AC72 hydrofoiling catamarans.
This Cup series, with apologies to the makers of an Arnold Schwarzenegger "Terminator" film of a decade ago, should have been dubbed: "America's Cup 34: Rise of the Machines."
Those magnificent machines, evolved versions of the boats I disparaged in this space five months ago as "manifestly unsafe exotics," were the stars of riveting entertainment, inspiring awe with a never-before-seen ability to harvest power from the wind and turn it into astonishing speeds of, at times, more than 50 miles per hour.
Now that I've eaten my gristly meal, permit me to say that I managed to get a few things right in the column that splashed cold water on the Cup. Like suggesting that what was to happen in this America's Cup should not be confused with sailing.
Yeah, yeah, I know, it was technically sailing-sails, boats (sort of), tacking and jibing, all of that. But consider it in this context: Ken Read, the color commentator for the excellent NBC Sports coverage of the races, told his audience he was getting Tweets and emails from people who asked, "Why didn't you tell us earlier that your sport was so exciting?"
He couldn't, because it isn't, at least not in the way the machines made it exciting.
The first celebratory champagne cork had barely been popped by the winning Oracle team before CBS News rang me up from New York, interrupting my crow/seagull lunch in search of some illuminating comments on the races.
"So," the interviewer asked, "does this mean ordinary amateur sailors will soon be cruising around on foils?"
Everyone reading this knows the answer. Celestial technology like this doesn't trickle down from the heavens to the prosaic daysailers and cruiser-racers of mere mortals.
What it does for us mortals is to provide primo sports entertainment, maybe the best you can find. Think of what a televised football game costs you in terms of time deducted from your life-three hours in which actual football playing goes on for an average of 11 minutes (according to a Wall Street Journal study).
In the Rise of the Machines version of the America's Cup, races were 20 to 30 minutes of pure, non-stop, unadulterated action.
One of my earlier gripes about the San Francisco Cup spectacle was that its producers said they were targeting the "NASCAR demographic." Any stock car racing fans attracted to the Cup broadcasts might have been shocked to see what real speed looks like. There is little sense of speed in cars droning around an oval track bumper to bumper. When monster sailing machines riding on top of the waves cross tacks at 50 mph, that's speed of the jaw-dropping variety.
Oracle's crazy comeback from the short end of an 8-1 score juiced up the entertainment by adding more high-grade drama than anyone, much less a grump like me, could have expected.
"The greatest comeback in the history of international sporting events," NBC Sports announcer Todd Harris proclaimed too many times, adding more exclamation points with each repetition.
That's debatable, but here's a safe historical claim: This was the first time in history that sailing was an entertaining spectator sport.
The outcome of this America's Cup was determined by the machines. The sailors were superb, one team as good as the other. But in the end one machine was better than the other. Both were works in progress. New Zealand's peaked in the first half of the series. Oracle's, thanks apparently to break-through tweaking of the foils, was so superior in the second half that it literally sailed away with the Cup. This was an engineers' Cup.
Tactics gave the TV commentators something to talk about, but they didn't affect the outcome. New Zealand sailed a perfect last race, yet was still the victim of a horizon job by Oracle.
Our sport is replete with memorable images, but I have rarely seen any more thrilling than the television shots of Oracle jibing in 20-plus knots of wind. Riding foils into the turn, the windward hull lifts, the bow angles downward, the stern rises, spray and spume fly. The headsail and 130-foot tall wing fill on the new jibe and the vessel slingshots away from the mark with foils on both hulls riding on top of the water. Dwarfed by the machine, the helmeted crewmen look like miniature figures riding a predatory creature out of science fiction.
It seems I wasn't alone in not expecting to see anything like this. "These are sights no one in sailing ever dreamed we'd see," Read said after a spectacular fly-by by Oracle.
These images are symbolic of what the Rise of the Machines has given us: A splendid new entertainment.
I can't wait for the next America's Cup. That's assuming its machines will be at least as awesome as those of Cup 34. If they're anything less, I'm going to get grumpy again.