Throttling up in pursuit of docking savoir faire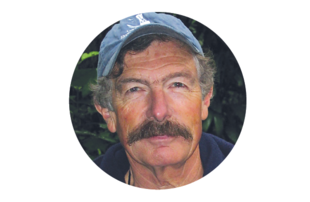 Brace yourselves, I'm about to confess to powerboat envy.
It's not as bad as it sounds. It's not really the boats I envy. It's the drivers.
I have no plans to trade my sailboat for a motoryacht, though I admire some of the latter, mainly those that don't resemble high-rise condos.
I don't mind sharing the water with all manner of powerboats, with the important exception of Cigarette-types with unmuffled engines that exist for the express purpose of enabling their operators to commit criminal acts of aural pollution in an attempt to demonstrate that their personal tanks are as full of testosterone as their boats' fuel tanks are of high-test gasoline. These boats should be confiscated, dumped into giant trash compacting machines and recycled as large building blocks for nuclear waste storage facilities.
But back to the drivers I envy. These are the powerboat operators who maneuver their vessels into slips or parallel park them along docks with zero drama but tons of savoir faire and nonchalance (often displayed while poised on a flying bridge) using small to-and-fro movements of throttles with barely a touch on the steering wheel to execute perfect landings regardless of the challenges of wind and current.
They do this with the magic of twin screws-two propellers attached to two engines that with proper tweaking can propel boats not just forward and back but sideways and diagonally.
Most sailboats big enough to require an engine have just one with one propeller. Using magic to dock the boat is not an option. In spite of this, most sailors experienced enough to have graduated from the school of hard landings get the job done. We generally do this with a point and shoot method, applying speed as needed to counter wind and current and relying on red-lining the tachometer in reverse to slam on the brakes. It works, though the operation is rarely graced with savoir faire or nonchalance.
Which is reason to welcome the surge of new models of sailboats on the market that come with two engines and two propellers, not to mention two hulls. I am referring to cruising catamarans. Twin-screw sailboats!
The brand new 45-foot Lagoon cat the SAILING crew chartered from Navtours in January for a story about cruising in the Exuma Cays had two beefy four-cylinder diesels, one in each hull, turning folding three-blade propellers. There was even a flying bridge, a steering station some 10 feet above the water featuring a pair of big chrome-handled throttles. All in all, twin-screw paradise.
I couldn't wait for the docking challenges ahead. Not that I was overconfident. I kept hubris in check by recalling one of my more colorful docking misadventures, which, ironically, involved a catamaran.
It was a 36-foot cruising cat; its engines were twin but puny. Our sail down the channel to Key West in a whistling breeze rapidly building to a gale was exhilarating, but it was a relief to furl the sails and get into a marina-the forecast was grim. Only one slip was open and it looked a tad skinny for our superwide boat, but it was our any-port-in-a-storm, and I began a careful approach, tickling the throttles in what I thought was the approved twin-screw fashion.
The wind laughed at this, took control of the high-sided craft and sent it into the slip so cattywampus that one of the pilings that was supposed to be on the side of the boat ended up between the hulls. A fraught landing for sure, but I marvel at my good fortune to this day-the foul weather kept bystanders off the docks and there were no witnesses.
After unpinning the boat from the piling, I backed out and reverted to monohull docking form for breezy conditions: full speed ahead and damn the narrow slip. This time I managed to get the pilings outside of the hulls, though they had to be levered a few inches farther apart for the boat to fit, which was accomplished to the tune of a prolonged screech, after which, in a weak attempt at nonchalance, I said, "Well, that's what rubrails are for."
In the Bahamas, the big Lagoon performed splendidly under power as expected, though the boat didn't deserve all of the credit. Mindful of my Key West experience, for the trickier maneuvering I yielded the command post on the bridge to our crewmember Richard, a professional mariner who has logged thousands of ocean miles as captain of a 75-foot catamaran motoryacht and is an expert practitioner of twin-screw magic on a twin-hulled boat.
We asked a lot of Richard. At the small neat-as-a-pin marina on Compass Cay, the dock space we wanted was broadside to a stiff breeze and a surging tidal current. Richard said he could put us there, "but it might not be pretty." It was pretty enough. With aggressive throttle action, he laid the cat nicely alongside the dock. The operation ended, however, with a thump on a piling, a disappointment to Richard, who prefers perfection in his docking. I tried to cheer him up by telling him, "That's what rubrails are for."
Under sail or engine power, the Lagoon proved to be a delightful platform (when dealing with catamarans the word is unavoidable) for our weeklong cruise, with its shallow draft and extravagant space in the saloon and the covered afterdeck.
It had been years since I'd sailed in the Exumas. The biggest change I noticed was the surprising number of mega-motoryachts, 100-plus-footers with superstructures bristling with satellite domes and garages full of water toys.
They seemed out of place in the still mostly natural and undeveloped Exumas, but I could hardly complain. After all, they were our brethren in the twin-screw fraternity.