Comfort and performance with key features for cruising in style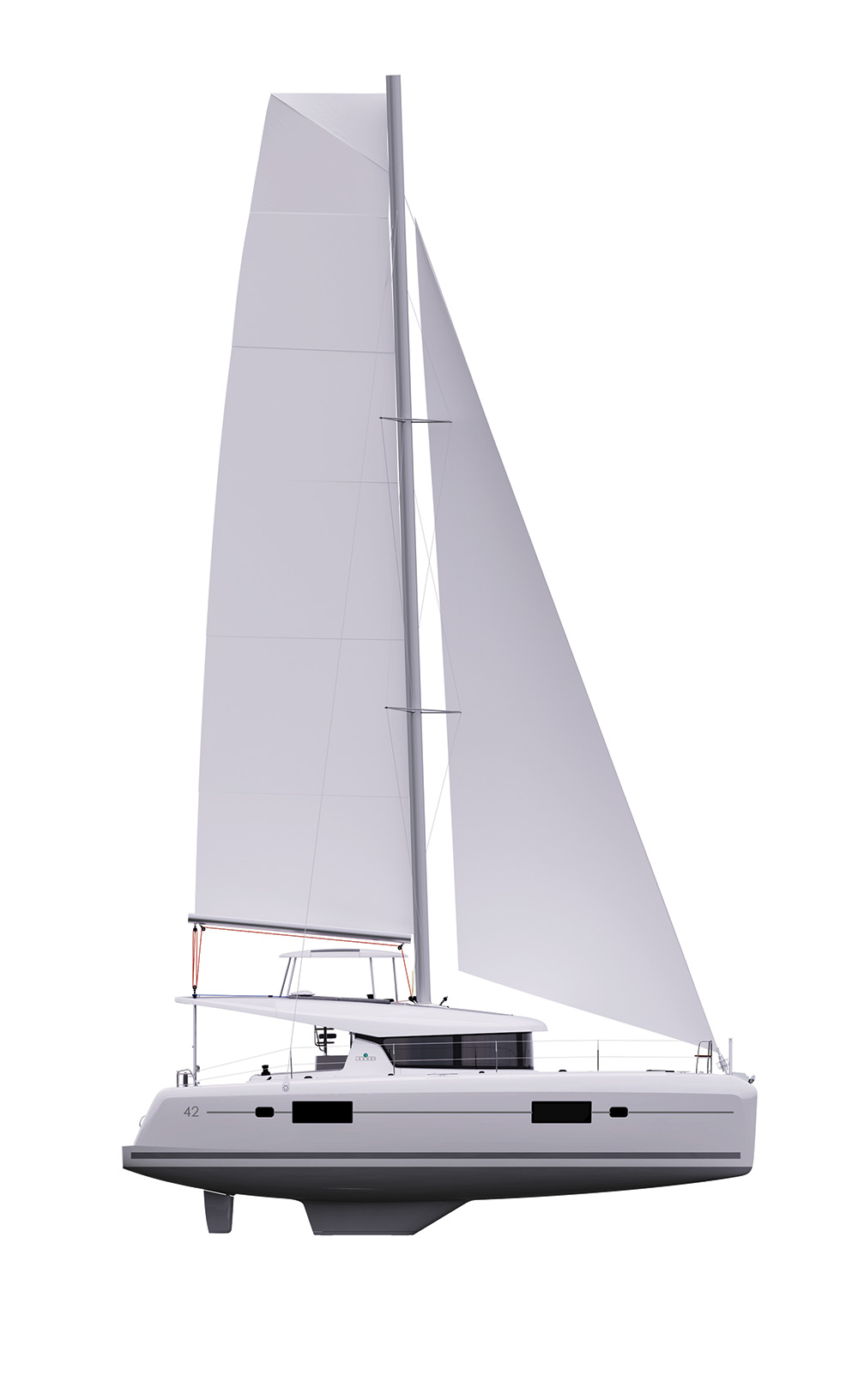 T
he new Lagoon 42 catamaran, also from the Van Peteghem Lauriot Prevost design team, makes a huge contrast to the two sportboats. This design is purely designed for comfort. The D/L of 171 puts the Lagoon right up there in terms of displacement with many monohulls. This tells me that you should not expect blistering speeds out of this cat. What you can expect is a stable and solid ride with lots of acreage to party with your friends while cruising.
I don't see anything unusual about the hull design of this cat. Max depth of the hull is well aft to help prevent the boat trimming stern down when loaded. The rudder is well forward and I'd like to know the reason for that. The keel is short and aft and looks a bit more effective than the keels you see on many cruising cats. I used the lightship displacement for the D/L of 171, so I expect that will be optimistic.
You can choose from two layouts in this cat. There is a three stateroom version with two staterooms in the port hull along with two heads. The heads share one shower stall. In the starboard hull there is a centerline double berth aft with a large head and shower stall all the way forward. If you want four staterooms you just mirror image the port hull layout into the starboard hull. The main cabin is on the bridgedeck and features the U-shaped galley to starboard and dinette forward. There is another dinette in the cockpit area and I suspect a lot of dining will be al fresco. But right now, right here it's cold and rainy so the inside dinette seems inviting. The interior design is by Nauta Design.
The rig is a bit unusual in that the mast is stepped quite far aft. There is a standard mainsail or the option of a square-top mainsail. The square-top gains you 43 extra square feet of sail area. The large jib is self-tacking. The square-top main looks odd to my eye in that the chord of the sail at the head is almost the same as the chord at the foot.
Auxiliary power is twin 45-horsepower Yanmar diesels with an option of 57-horsepower engines.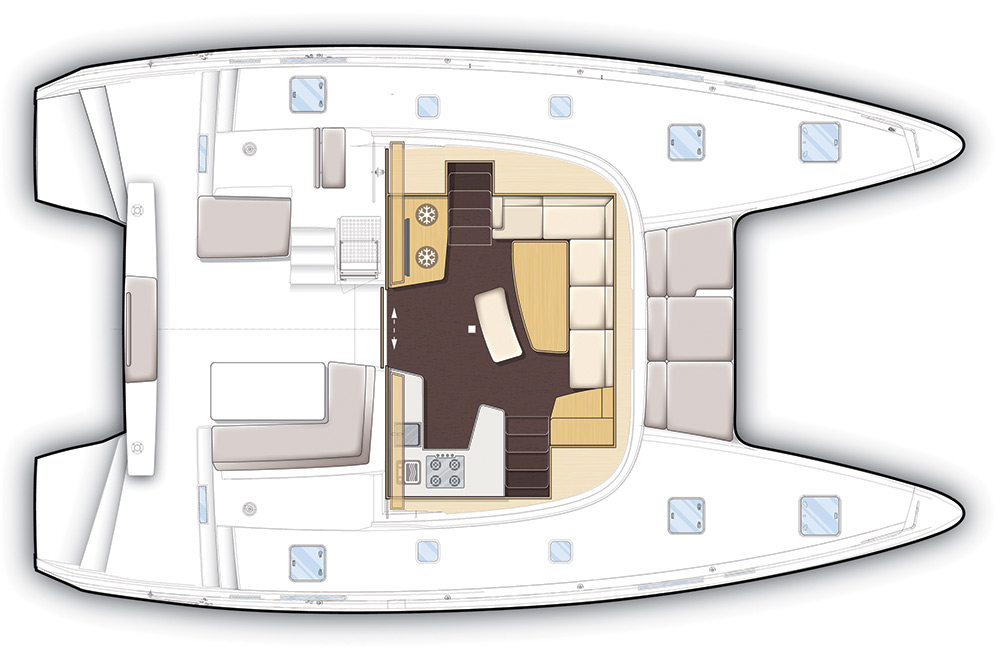 ---
LOA 42'; LWL 41'; Beam 25'3"; Draft 4'1"; Displ. 26,460 lbs.; Sail area 1,054 sq. ft.; SA/D 18.99; D/L 171; L/B 1.66; Auxiliary twin Yanmar 45-hp; Fuel capacity 79 gal.; Water capacity 79 gal.
Our best estimate of the sailaway price $442,000
The Catamaran Company
4005 N. Federal Highway, Suite 200
Fort Lauderdale, FL 33308
954-727-0016