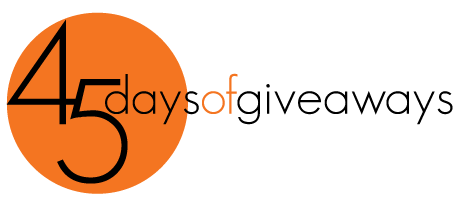 45 Days of Giveaways
We're holding our biggest giveaway ever to celebrate SAILING Magazine's 45th anniversary. The sweepstakes will begin September 6 and each day a different prize will be given. Every time you enter you will qualify to win the grand prize. Stay tuned to this page or follow us on Facebook or Twitter for more information.
Grand Prize:
A one-week sailing charter in the British Virgin Islands, sponsored by The Moorings

Daily prizes (in no particular order, see the official sweepstakes calendar for dates):
Fortress anchor Fortress Marine Anchors
Four tickets to the Newport International Boat Show, plus a boat show prize pack Newport Exhibition Group
Ocean Conservancy gift pack with Canon Powershot D10 waterproof digital camera Ocean Conservancy
WM200 Weather Meter Weatherhawk
ASA sailing school voucher Ozark Yacht Club
Grab n' Go Hook Johnson Marine
Set of North Sails 3DL duffel bags North Sails
Dahon Speed Uno bike Dahon
Two Harken Sport Bags Harken
Floating Strobe Water Light Forespar
$500 online Edson shopping spree Edson International
American Sailing Association Get Sailing Package ASA
ARS-5 Voltage regulator Balmar
$150 gift certificate to the Beneteau store Beneteau Yachts
Day cruise and lunch in Charlotte Harbor Sun Realty
Spartite Kit Spartite
Sta-Lok Spares Kit Sta-Lok
Nirvana Remote Conrolled Boat Sail RC
Holmatro winch handle Holmatro
Jeanneau gear gift bag Jeanneau Yachts
Perpetual trophy Central Plasticworks
Zinka sun care gift bag Zinka
$200 sail cleaning gift certificate Sail Care
$300 Go Sailing gift certificate for US Sailing courses US Sailing Association
Quantum Sails duffel bag & Sebago gift Quantum Sail Design
2 gallons of Interlux Micron CSC paint Interlux
iPod Nano Webasto
4 tickets to the U.S. Sailboat Show United States Sailboat Show
W.D. Schock gift pack W.D. Schock
Sail Yourself Safely Home course Womanship
Three-day Learn-to-Sail class with accomodation Offshore Sailing School
$150 online shopping spree Whitecaps Foul Weather Gear
ATN Tacker ATN
2 Lewmar One-Touch winch handles Lewmar

Some restrictions will apply. Please see the contest entry page for official rules and restrictions.