A sailing billionaire's perk: getting yelled at by the best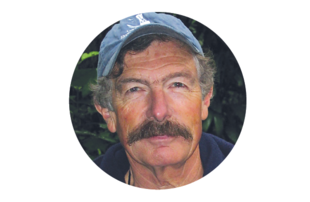 It's nice to know I have something in common with America's Cup mogul Larry Ellison. Hint: It's not our net worth.

We've both been yelled at on our own boats by professional sailors we invited to be members of our crews.

It's our common bond, but there are some differences. For one, Ellison has been yelled at a lot more than I have. For another, he pays people to yell at him. Apparently being able to do that is one of the big advantages of being a billionaire.

In my case, the yeller was a hotshot sailmaker who offered to help me and my crew win a race and show off the superiority of his employer's products. He was known for being a pain in the butt, but I thought it would be worth a bit of verbal abuse to get some go-fast tips. It wasn't.

After a few humiliating hours, I experienced one of those life-is-too-short epiphanies and resolved to never put up with the likes of him again. That was a long time ago, and I've since sailed with a number of professionals-after checking their nice-guy creds first-who proved to be not just smart sailors but good mates.

Nice-guy creds are not a priority with Ellison. We know that because for a while he was paying Chris Dickson, whose reputation as a sailing superstar is exceeded only by his reputation as one of the most obnoxious people in sailing, to yell at him.

It's not that Ellison likes to be yelled at. In his dazzlingly successful drive to make his Oracle Corp. a dominating force in the software business while making himself one of the richest people in the world (fifth on the world list, according to Forbes magazine), he's been the yeller, rather than the yellee.

Nonetheless, he endured the hectoring of elite sailing pros as part of another drive, this one to become a world-class racing sailor-not just the bankroller of world-class sailing programs, but the helmsman. Coached by Dickson, Paul Cayard, Russell Coutts and other luminaries, he got to be good enough to win match-racing competitions against the world's best professional sailors.

Here's what it takes to achieve that: In the process of winning the Cagliari Cup in Italy in 2008, he had to listen to Coutts shouting this in his ear: "What the (F-word) is wrong with you? Did you forget how to sail?" After Ellison got back in the groove, Coutts "patted Larry on the back like a puppy." Maybe being a billionaire is not all it's cracked up to be.

The quoted words are from a book titled The Billionaire and the Mechanic to be published in June. Written by Julian Guthrie, it's a dramatic account of how BMW Oracle Racing won the 2010 America's Cup and a fascinating and rather appealing profile of Larry Ellison.

That makes the book surprising on two counts. Many sailors, jaded by the Cup's turn from traditional emphasis on match-racing skills in monohull sailboats to an exotic-tech arms race, found little drama in what they perceived as a billionaires' spat between Ellison and Ernesto Bertarelli. Nor were they likely to attach the word "appealing" to Ellison, who is widely viewed as a ruthless type determined to use his wealth to get whatever he wants.

Those perceptions are softened by a reading of Guthrie's book, thanks to the story she weaves from the product of first-rate reporting, which is her strong suit-she's a staff writer for the San Francisco Chronicle. She puts a magnifying glass on the parts of Ellison's life that touch sailing, and while a few warts are visible, he looks pretty good in close-up.

One reason is that he's not Bertarelli, who after winning the America's Cup in 2007 tried to keep it in the crassest fashion by rewriting the rules to ensure that only he could win it. Next to him, Ellison looks like a Boy Scout. Another is that the book reveals the close friendship of Ellison with the sainted Steve Jobs, a clear case of virtue by association.

Mainly, though, Ellison comes across as likeable because of his relationship with Norbert Bajurin, the mechanic of the book's title. Bajurin ran a car radiator shop and was commodore of the Golden Gate Yacht Club, a sort of workingman's yacht club on the San Francisco waterfront.

They met after officials of San Francisco's premier yacht club, the St. Francis Y.C., agreed to sponsor Ellison's challenge for the 2003 Cup, but insisted on calling the shots. Ellison would pay the bills to the tune of around $100 million, but wouldn't be allowed to even name his own boat. It was one thing to be yelled at by Chris Dickson, but Ellison wasn't going to take it from yacht club guys.

The rest is one of the more pleasant chapters of America's Cup history: Golden Gate became the sponsor, the little club on the brink of bankruptcy became the home of the America's Cup, the software magnate and the radiator repairman became fast friends.

Guthrie's story takes readers to the lead-up to the 2013 America's Cup, to be sailed on San Francisco Bay. (The view of the racing from the Golden Gate clubhouse will be splendid.) The boats will be 72-foot catamarans that will ride hydrofoils and carry wings instead of sails and reach speeds of 40 knots or more in races that will last only about half an hour.

Sailors who value traditional sailing skills still won't approve, but I bet they will like the opening chapter of The Billionaire and the Mechanic, which is a riveting account of Ellison's experience sailing his 82-foot Sayonara in the 1998 Sydney-Hobart Race, in which the fleet sailed blindly into hurricane-force winds and lives were lost.

In 70-knot winds, Sayonara, her all-star crew impaired by universal seasickness, was being s
avaged by waves nearly 50 feet high, dropping off some of them so hard her hull was starting to delaminate. Tacking would put her on the unfavored tack for the race course, but would ease her ride. Ellison viewed it as a matter of survival and ordered the tack.

As Guthrie tells it, Ellison's well-paid superstar navigator said, "I'm going to have to check with Chris." (Yes, that Chris.) Ellison shot back, "Let me be clear. I want to tack the boat. That means we're tacking the boat."
I wanted to cheer. He told the yellers to shut up.