Thriving one-design classes have found the right formula to keep sailing flourishing
You don't have to be a millionaire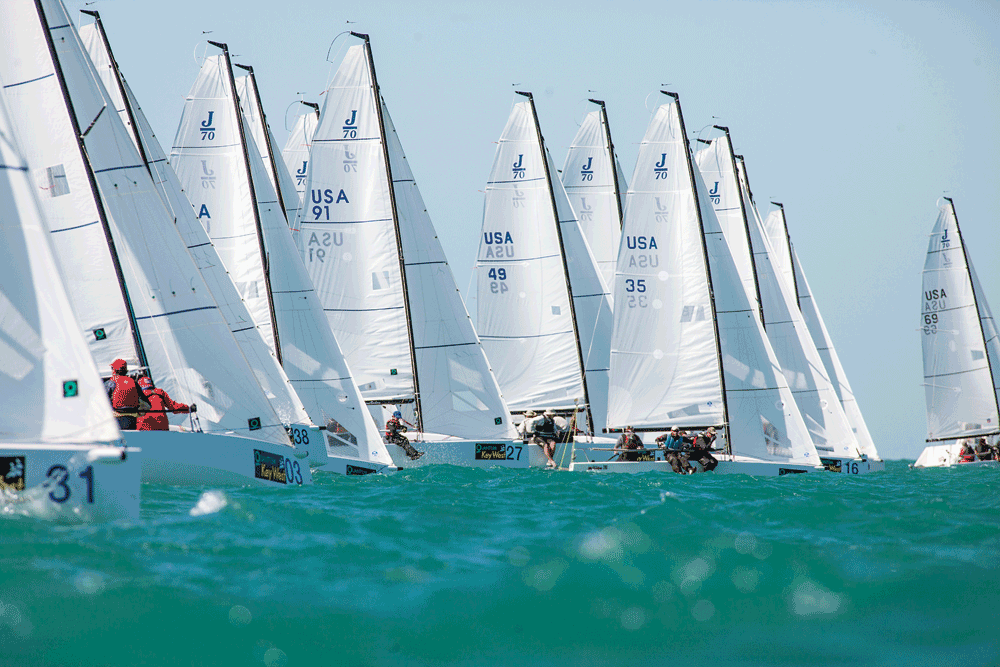 In 1956, Douglass embarked on a new project—a durable, user-friendly boat that would be an ideal family daysailer as well as a competitive racer. Called the Flying Scot, it remains a versatile, simple boat, and the Flying Scot Sailing Association goes to great lengths to keep control of class specifications.
"We're big sticklers for that," said Frank Gerry, FSSA president. "Otherwise, an old boat won't be competitive and will lose value. We make sure to keep Flying Scot sailing affordable while making sure the boats retain their value as they age."
FSSA's primary focus is on learn-to-sail efforts and community outreach around the country, from college programs to junior sailing at local yacht clubs. And the class is deeply engaged in bringing club sailing to the forefront.
"Bringing kids and adults together is fun for us, and we're very inclusive," Gerry said. "You don't have to be a millionaire to enjoy sailing a Flying Scot."
Like the Lightning and Thistle classes, FSSA has a foundation. It supports sailing schools that use Flying Scots for adult education in an effort to attract new sailors.
"If a club is trying to upgrade, we can help with boats, sails and classes," Gerry explained. "It's important to keep the class moving forward."
Approximately 6,000 Flying Scots have been built, and FSSA has a close relationship with the manufacturer. Prospective owners have three choices for their boats: the cruising model, the basic racing model and the radically equipped racing model. The basic specs are constant, as Gerry noted, but you can choose the features you want.
The manufacturer also is supporting FSSA with something new. This year, the class association will raffle off a brand-new boat at its annual meeting in June. The raffle is open to everyone; simply visit ww.fssa.com to purchase tickets through June 20.
"I actually hope a non-class member wins it," Gerry said. "That would be exciting."
In the end, though, Gerry said he believes FSSA's engagement with its members and the overall camaraderie within the class are the primary factors that keep Flying Scots going strong.
"Yes, it's important that we have a strong reputation, a simple boat and spec control," he said. "But it's also important that we stay in close communication with our members and be as interactive as we can. People need to feel part of something, and in this class, we have so many great people. We make lifelong friendships."
Camaraderie, accessibility, family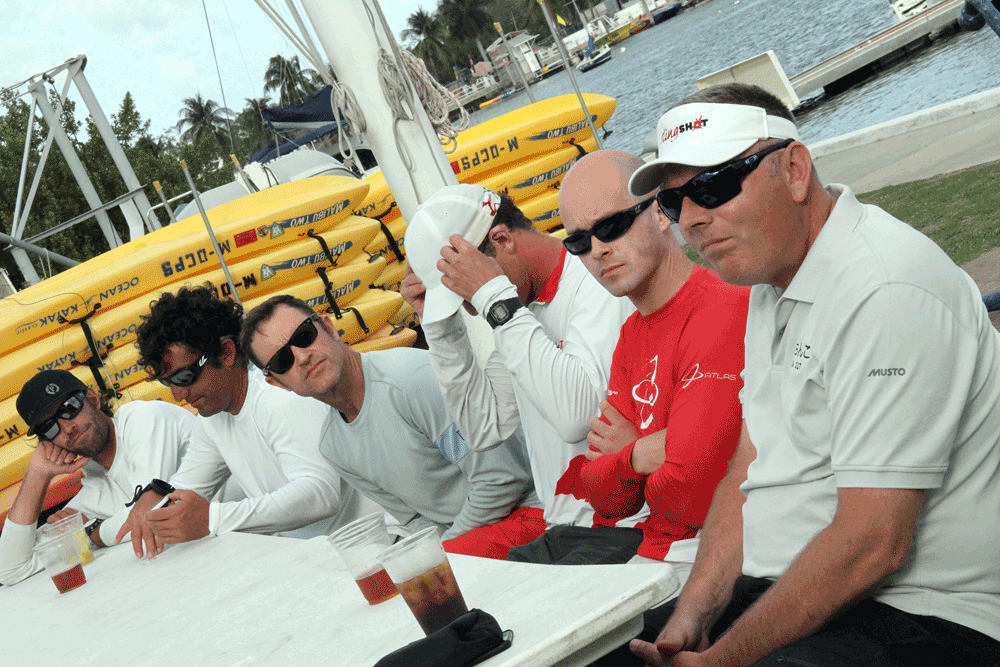 Not all one-designs are venerable grandfathers. Some are spirited newcomers to the scene. Look no farther than the Melges 24 and the J/70.
While the Melges name is widely associated with flat-bottomed, blunt-bowed, inland-lake sailing scows that date to the early 20th century, Melges Performance Boats is seeing strong membership numbers around the world for its high-tech, high-performance Melges 24.
"It's definitely thriving for a boat introduced in 1993," said Melges President Andy Burdick. "We have more than 100 boats registered for the world championships in Denmark this June."
Burdick attributes the International Melges Class Association's overall health to several things. One is having a supportive builder. Melges Performance Boats is active in the fleet and is extremely involved in class decisions. It's also on site at regattas, where it regularly provides support vehicles, parts and service.
Then there is the camaraderie within the fleet, which Burdick noted is an important factor across class lines.
"It doesn't matter if we're talking about the Melges 24 or Thistles, Snipes or Lightnings," he said. "People are believers in what they own. They want to help each other, and they want to have a good time."
Burdick also noted that boats need to be financially accessible. It won't matter if a design is exciting if there are no available used boats and the class remains out of reach of the average pocketbook.
"With the Melges 24, people can't believe how much fun it is to sail, plus the performance is there, and they have the ability to be competitive," he said.
Accessibility means more than affordability, however; it also means ease of use. Burdick noted that the Melges 24 is easy to tow, launch and haul out, which encourages traveling to regattas around the country. In early August, the Melges 24 class will have its U.S. National Championships in Oregon's stunning Columbia Gorge, and more than 50 boats are registered already.
Finally, you have to include the kids, whether you're simply attending club races or competing in major regattas.
"My kids are 11 and 8, and they've been crewing on a C-scow for years now," Burdick said. "It's easy to teach them, and I want to let them experience the simple things. Do I think of this as an adult sport? Not at all.
"We have a tried and true regatta schedule, and in the summer we go from lake to lake," he continued. "The kids know which lakes have fun things to do. It's all about family and multigenerational sailing; people have less time these days, so they need reasons to get together and make memories."
The right boat at the right time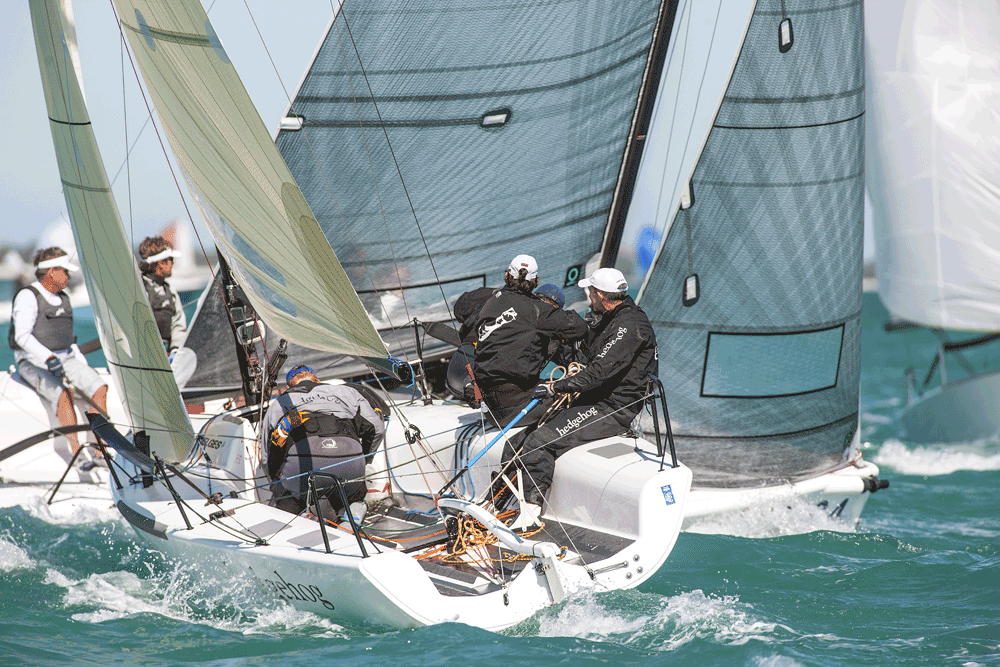 The J/70 is the newest small design from J/Boats. Introduced just three years ago, it has a retractable keel for easy towing and travel. It's easy to handle, and it features an asymmetrical spinnaker.
"It really filled a niche," said Chris Howell, executive director for the U.S. J/70 Class Association. "It was perfect timing. It lit a fire under a lot of people who had been avid J/Boats fans and were looking to get back into one-design sailing."
The J/70 took off so quickly that the momentum built exponentially, with more than 800 boats built to date. There may be newer, pricier Js, but Howell said this one was the right design, at the right price, at the right time.
"All the stars aligned," he said. "We have an aging sailing population, people who are in their 40s and 50s. They were gravitating to larger boats and were tired of the road-warrior thing. Then the economy changed, and they started to drop back down. If they couldn't keep their big boat and get a 70, they decided to just downsize. They want to race one-designs, and it's not a huge financial burden to travel with it."
Now there are big J/70 fleets across the country, in places like Annapolis, Newport, Cleveland, San Diego and San Francisco. Howell said the class association is actively working to build West Coast momentum, with the world championships scheduled to take place in fall 2016 in San Francisco.
"We try to plan events around populations of boats," he noted.
In the meantime, 87 boats were registered for Charleston Race Week 2015 in April, and J/70 enthusiasm remains in overdrive.
"The boat is new, cheaper and easier to move around," Howell said, "and it's an answer for people who need to make the most of their time."
Listen and keep it fun
US Sailing Inshore Director Lee Parks perhaps said it best when she observed that there's no one secret to success for the one-design classes, but they need to do what members want.
"The traditional classes, ones that have been around for a long time, have learned how to reinvent themselves by making regattas fun," she said. "The Lightning class is like a multi-generational family, and regattas are like family reunions. Thistles are another family class, and the annual Thistle Midwinters clinic works to bring the bottom of the fleet up. And of course longtime builders like Melges and J/Boats have filled a niche in the sport boat market."
Class representatives agree. Whether your class is five years old or 50, the formula for increasing participation seems to have some common denominators: add value, provide quality competition, and most of all, keep it fun.