The A-Cat development class is on a collective quest to sail the fastest boats against great friends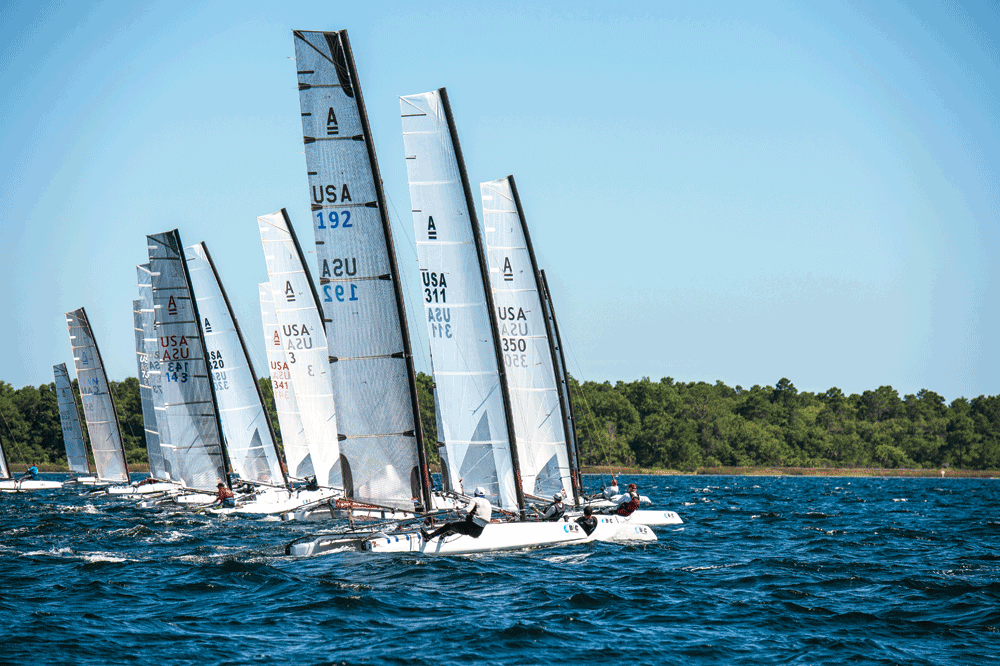 Twenty-year-old Joseph Bello, one of the youngest sailors in the fleet, was introduced to the A-Cat by Randy Smyth, a two-time Olympic silver medalist, who then led him to OH Rodgers, an A-Cat designer. Bello attributes Smyth and Rodgers as big influences in his development in the fleet.
The three Woods brothers—Larry, Todd and Andrew—traveled more than 20 hours from their homes near Toronto to attend the regatta. More than brothers and competitors, the trio are best friends, and even work in the same building as air traffic controllers. In addition to sailing, they kiteboard, mountain bike and like typical brothers, they have a lot of fun at each others' expense.Bello said he enjoys racing the A-Cat for its high performance and knows that mastering this boat will dramatically improve his ability to perform at the highest level, an important aspect as he pursues his dream to qualify for the 2020 Olympics.
This is a common theme among A-Cat sailors. Much like a family, there is a lot of good-natured ribbing. In particular after a long day on the water after the boats are put away, the sailors linger around the yacht club bar or on the lawn. The discussions center around their day and their boats. They watch the video and photos of each other playing on the club television, adding their own color commentary for the entertainment of the group.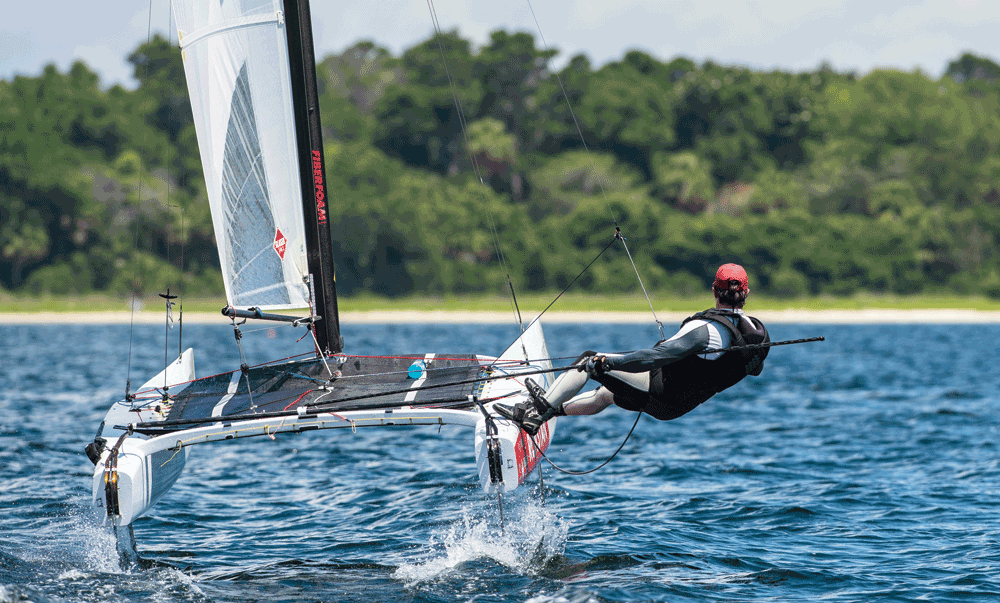 Champion Matt Struble hiked hard with his boat up on foils