Get your boat shipshape for the year with our tips for annual maintenance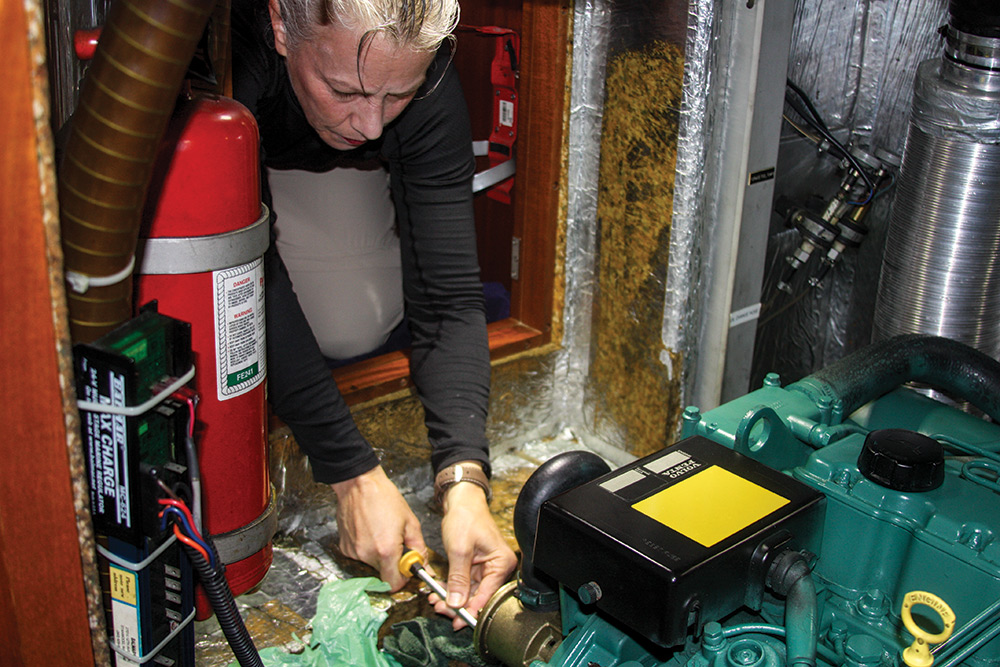 Mahina Expeditions photo
Get it running
It makes sense to start the fitting out process by dealing with the main mechanicals first. If the engine oil and filter weren't changed in fall, make sure to do it in spring. Secondary engine-mounted fuel filters don't typically get dirty, but they do get old, so check them and replace if necessary. Do a general check of the engine, wiping down the accessible areas, making sure the engine bolts are properly tightened and pump a little fuel from the bottom of the tank where water or dirt will settle over the off-season.
Changing the engine impeller once a year is a good habit to get into and one that anyone who has waited too long to change one will recommend. Although impellers are likely to last longer than a year, when they fail they'll leave you pulling rubber bits out of the heat exchanger and cursing the fact that you didn't just change it sooner. They are not expensive parts, but they are crucial, so install a new one in spring and pick up a second to store onboard as a spare.
Speaking of spares, it's a good time to double check the engine-related spares supply. It's a good idea to have engine oil, several fuel and oil filters and spare belts on board.