How to be a better sailor
The best thing about sailing is that there's always more to be learned. Here are some ideas to start you on your way.
Take a class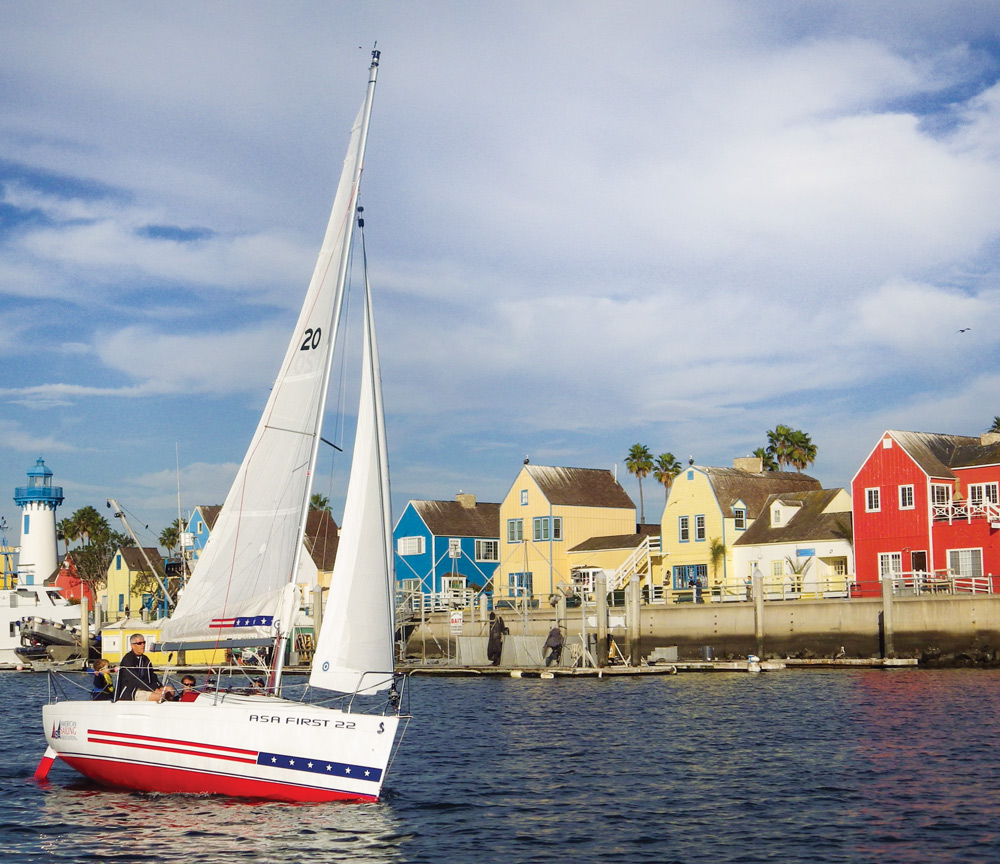 Lenny Shabes photo
If you already sail, you might think that your ship has sailed as far as classes go. But learn-to-sail classes are just the tip of the iceberg. Most sailing schools offer a wide variety of courses designed to take your sailing to the next level.
American Sailing Association schools offer courses such as Advanced Coastal Cruising, Celestial Navigation, Offshore Passagemaking and more. These courses are designed for experienced sailors who want to grow their knowledge of the sport. You can find a sailing school offering these courses at www.asa.com.
Offshore Sailing School also offers advanced classes including one on Performance Sailing that will not only appeal to those with a competitive nature but also to those who want to learn to sail faster, handle a spinnaker or improve their boat-handling skills. Find a class at www.
offshoresailing.com.
No sailor ever knows everything there is to know, but taking advantage of the many courses available is a great way to get expert instruction on the more complicated aspects of sailing.
Read books
History is full of great sailing stories. Legends of the sport, from Slocum to Tabarly and Moitessier to Chichester, have all penned their experiences in some of the best sailing books. Journalists have shared tales of deadly races and amazing rescues and even novelists have written about the Age of Sail in a way that is sure to instill a sense of wanderlust in even the most casual sailor.
And of course there are books that will teach you to sail or fix a boat or plan a multiyear cruise around the world. The experts are sharing their knowledge and experiences and all it takes to tap into it is a library card.
Reading about sailing won't make you an expert. For that you'll have to get out there and do it for yourself, but it will open your eyes to what sailing can be.
---