Work on your boat now so you can spend the season sailing, not fixing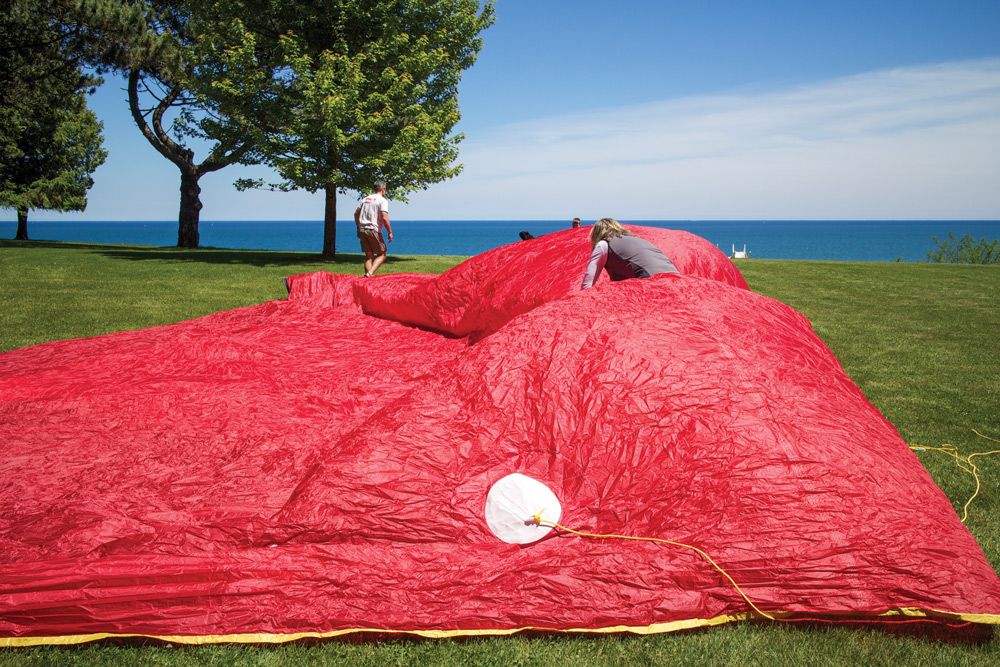 Take stock of sails
There's no secret to sail maintenance other than to remember to do it. If the weather allows and you can find a large, grassy patch (perhaps a park, preferably one not frequented by geese or dogs), it is sometimes easiest to haul all the sails there and go over them in one afternoon. Spread each sail out, looking for damage, particularly in high-wear areas. On the mainsail this may be at the spreaders or on the batten pockets. Carefully check the headboard, clew and tack, looking for broken stitching.
A sailmaker's trick is to use an awl to test stitching that looks suspect. It should not tear when pulled under a stitch. If it does, have your sailmaker reinforce the stitching.
Genoas should be inspected the same way, focusing on stanchion wear as well as the cover. If it's a roller-furling sail, make sure any covering is well stitched and in good shape.
Spinnakers should be checked for holes. The easiest way to do this is to float them up and look from underneath for light shining through. Small holes can be fixed with nylon sail tape, but larger tears or those in high-load areas might need to be addressed by a sailmaker.
It can also be a good time to check sails for signs of rodent damage if they've been stored in a place where they might fall victim to that kind of attack. It's no fun to set a sail and find a hole chewed in it (along with other evidence) when you'd rather worry about sailing.