Great small boats for big adventures
Contessa 32
Full keels may offer a certain seaworthiness that is a comfort to sailors tackling oceans in small boats, but there are advantages to a slightly more modern design, and the Contessa 32, launched in 1971 bears that out.
Many sailors are familiar with stories of the boat's seaworthiness even if they haven't experienced it for themselves. The Contessa 32 Assent was the quiet hero of the infamous 1979 Fastnet Race, and solo sailors of all ages, including 15-year-old Seb Clover in 2007, have chosen it for transatlantic voyages and beyond.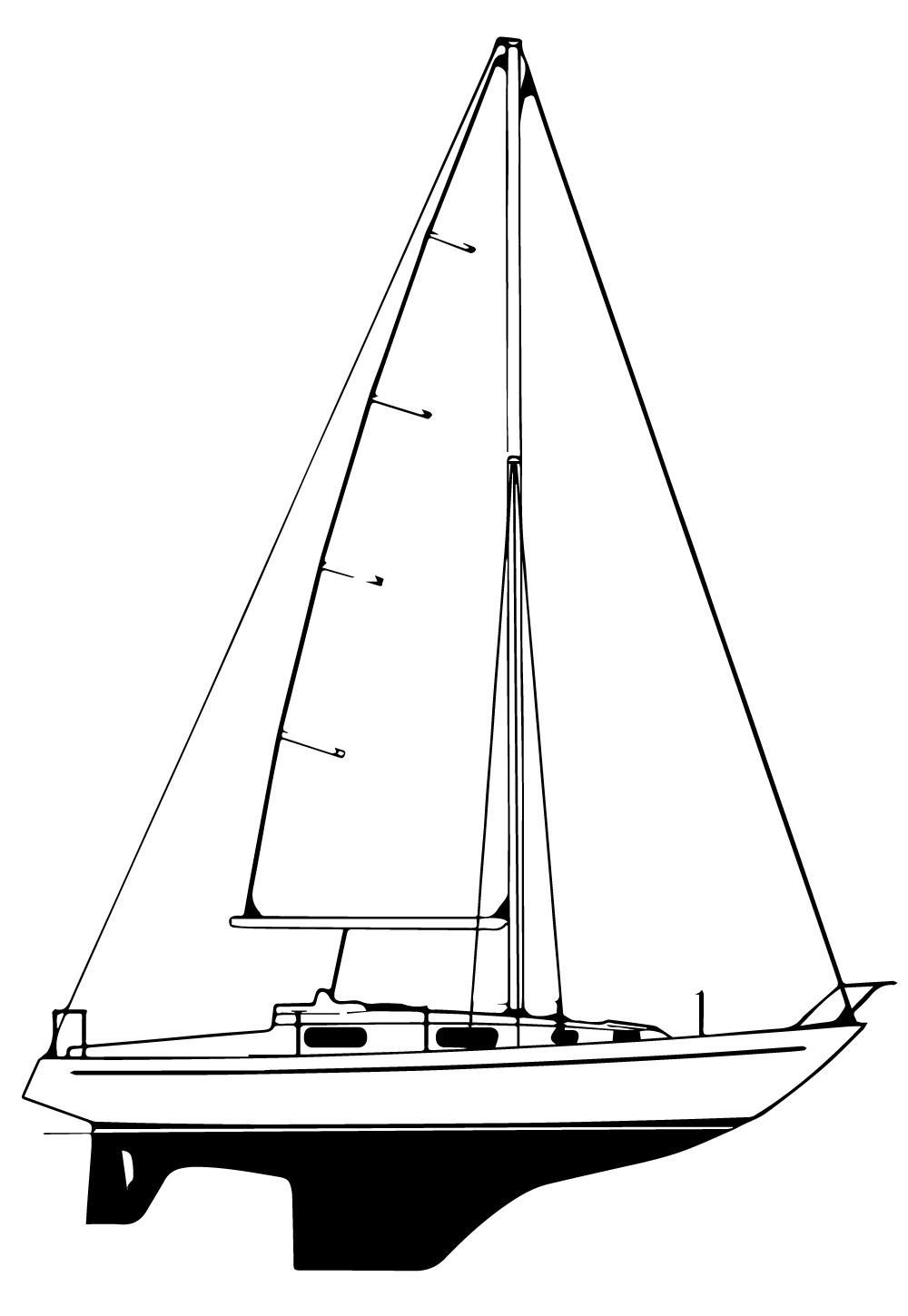 SAILING readers might be most familiar with a Contessa called Gigi, which became the main character in Contributing Editor John Kretschmer's book "Cape Horn to Starboard," which chronicled his journey around Cape Horn from east to west when he was just cutting his sailing teeth.
With just 24 feet of waterline length, the Contessa has fine bow and an IOR-style transom with overhangs that hint to its age. That's not to say it's not a good-looking boat, because the overall effect is graceful. Kretschmer wrote that he couldn't remember ever sailing into a harbor without receiving compliments on Gigi.
Designed by David Sadler, boats were built both in England and North America and there are some differences between the boats and changes that happened throughout the production run.
The North American-built boats, for instance, were shipped with wheels, but English boats had tillers, although most long-distance cruisers rely on windvane steering to do the bulk of the work.
In the list of pros and cons for the Contessa 32, the pro side is stacked with sailing performance. The boat is close-winded, doesn't pound and offers good speed for its size in most conditions. It also handles heavy weather with aplomb, as evidenced by its performance in the inhospitable waters of Cape Horn and that tragic Fastnet Race.
But there's a price to be paid for that performance and its a small interior that will be less pleasurable to live in than some of the other boats on this list. There's a smallish V-berth, a tiny head, a wraparound settee and table with a sea berth. But the boat does have a proper nav station. It's probably not a boat that a family is going to want to pile on for a five-year cruise though.
Used Contessas sell for prices starting at about $20,000, but some very well maintained models are listed for twice that.
The Contessa might not be a great long-term liveaboard boat. It's sailing characteristics, however, also make it a great racer and weekend cruiser. Because sometimes adventures close to home are just as exciting as those on the other side of the world.
---
LOA 32'; LWL 24'; Beam 9'6"' Draft 5'6"; Displacement 9,500 lbs.; Ballast 4,500; Sail area 562 sq. ft.