No need to look farther than your own back yard
Chesapeake Bay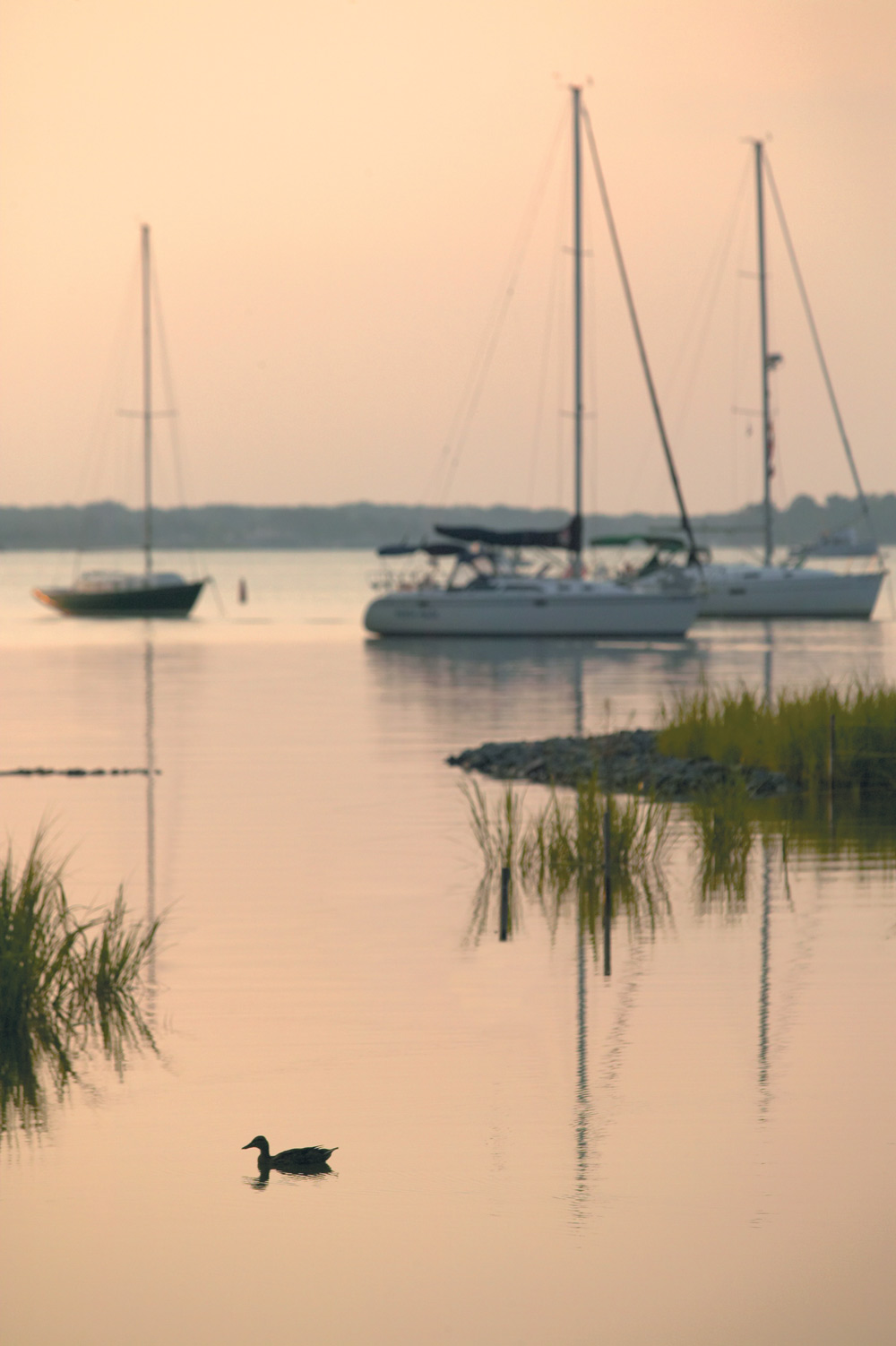 Although it stretches only about 200 miles into the states of Maryland and Virginia from the Atlantic Ocean, the Chesapeake Bay has an amazingly serrated shoreline of more than 11,000 miles. There are somewhere around 500 harbors, plus uncounted coves, villages and islands to explore in a region that time passed by.
Annapolis is the pride of the bay and has been an important crossroads of culture, finance and politics since the 18th century. The City Marina is the center of action (for dockage, fuel and great ice cream cones), but the surrounding area has good moorings and full marine services. Annapolis is also a great starting point for a bareboat charter into the vast cruising grounds of the Chesapeake Bay.
Head across to the Eastern Shore to visit St. Michael's, a pre-Revolutionary town with a pretty waterfront, where the Chesapeake Bay Maritime Museum is worth a leisurely visit to see exhibits that include vintage oyster-dredging skipjacks. You can overnight in the fine harbor of Oxford or, if it's quiet you're seeking, drop a hook in Gibson Island's protected harbor.
Smith Island is a time warp to another era. Just 12 miles offshore, it has existed for three centuries on commercial fishing, and it is still populated by watermen. You won't find any waterfront bars or pubs (this is a "dry" island, so bring your own) in Ewell, the primary village, but you can find wonderful jars of preserves in the 1920s-era Driftwood General Store, which is also known far and wide for crab cakes.
Depending on when you charter, you might have a chance to see the log canoe races on the Eastern Shore, where long narrow double-enders from the 1800s pile on mountains of sail and balance them with crews stacked on outriggers. Though the tide is negligible, keep a careful eye on the charts. Locals say there are two kinds of skippers on Chesapeake Bay: those who have run aground and those who are about to. The good news is that the bottom is mostly soft mud or sand.
Pacific Northwest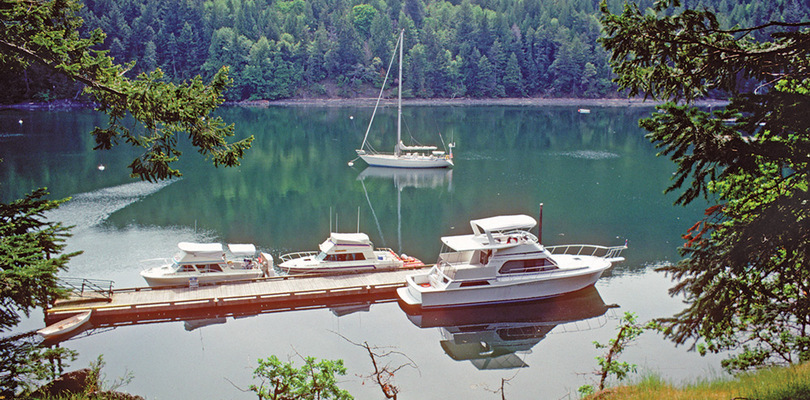 The San Juan Islands, some 60 miles north of Seattle, are a democratic archipelago—there really is something for everyone!
Local residents claim there are 750 islands at low tide and 450 at high tide, but that's an unresolved question. (At least 150 islands have names.) Without going more than a half-day's cruise in any direction, you can find hundreds of small coves, wildlife to watch, fossils to hunt, small villages and resorts to enjoy and protected waters for boats of all sizes.
Summer offers the best weather with warm days and sunny skies, while the shoulder seasons of spring and autumn are cooler but pleasant, and the joy of empty harbors is worth an extra sweater. Pick your cruising area by your moods and interests. If you like having shore power and civilization, you can choose from several large marinas and resorts. On the other hand, if you prefer to leave the madding crowd behind, you can enjoy the handful of isolated marine parks, with docks, moorings and picnic facilities. Friday Harbor on San Juan Island is the social and political center, with a small-town feel and quaint shops where the proprietors don't mind leaning on the counter to chat.
When it comes to navigation, waters of the Northwest are generally deep and well-marked, but a cautionary note, primarily for powerboats, are the deadheads or floating logs common in this area that can damage propellers and rudders. Travel at safe speeds and keep a good lookout.