Is the fun tax too high a price to pay for offwind sailing thrills?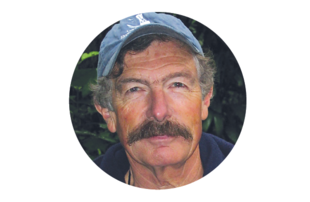 There is no safe path through the waves. Not even the most adept driver on board can avoid head-on collisions with masses of water so steep and hard they might as well be brick walls. Attuned to the insane rhythm of the seaway, every member of the crew knows what's coming: The hull crashes onto the wall with a resounding thud. The boat shudders, the rig shakes, the mainsail inverts despite the pressure of 20 knots of wind. As though brakes have been slammed on, the boat suddenly loses half of its speed and sailors on the rail are propelled forward, fetching up on stanchions, meeting cold spray flying from the bow, then being smacked by solid water coursing down the deck.

When my body is present in these wretched conditions, my mind often is not. It is off in another sailboat race, an imagined one in, maybe, the Caribbean, where even when beating the wind is warm and soft, or along the coast of Southern California and the Baja Peninsula, where strong breezes blow from astern and boats slide down, rather than crash into, big but friendly seas.

I'm afraid that mind game isn't going to work so well anymore, thanks to two races this spring that were cruelly disillusioning. One was in the Caribbean where, far from warm and soft, conditions were like those described above, typical of the North Atlantic and the Great Lakes.

In the RORC Caribbean 600, a 600-nautical-mile loop around the romantic destinations of St. Vincent on the north and Les Saintes on the south, more than half the race consisted of beating into nasty 10- to 15-foot seas. A British writer reported that crewmembers, including hard-core professionals, on the new 82-foot boat on which he sailed were so beat up that some of them had hallucinations.

The other was the Newport to Cabo Race, which instead of the expected sleigh ride produced 36 hours of 30-knot headwinds and square seas confused by bumping into 8-foot following swells. One sailor described onboard conditions as making it impossible to stand up and difficult to sit while getting abused by waves that "hit hard in the face and work all the way down into your boots."

About a fifth of the fleet in the Caribbean race and more than half of the boats in the Cabo race, including nine of the 15 largest boats, dropped out. That's a mighty high attrition rate for conditions that, while far from nice and unusual in Caribbean and California sailing, are hardly uncommon in offshore racing. What's going on-sailors getting wimpy? No, that's not the problem. Today's sailors are plenty tough (carbon fiber men and women in carbon fiber ships?). They have to be to sail today's high-tech racing boats, which are the problem.

Bruce Nelson, the yacht designer whose marque, Nelson/Marek Yacht Design, appears on an honor roll of successful racing sailboats, hit on it in a post to the Scuttlebutt online newsletter when he wrote that "the major reason for the high rate of drop-outs is seakindliness, or lack thereof."

The technology that allows high-performance boats to have ultralight hulls with flat bottoms and hard bilges and carry an enormous load of ballast at the bottom of a narrow strap of metal has produced incredibly fast boats that are miserable to sail.

"One doesn't need a Ph.D. in naval architecture to recognize that these hull forms are going to experience greater accelerations and decelerations, while slamming into waves," Nelson wrote.

Referring to the Cabo race, he pointed out that structural damage wasn't the reason most boats dropped out. Rather, it was because "many were concerned about safety and personal injury due to the violent motion in the rough seas-with good reason."

Not to mention seasickness. These twitchy boats are stomach-churners.

The problem is most acute at the grand prix level, but it has trickled down to mainstream cruising-racing boats, which in the name of performance have ever shallower hulls.

There's a reason for this design trend, of course, and it becomes evident as soon as the wind angle moves from the nose to the beam or the stern. When the going is like what I described in the opening paragraph, we'd all like to be racing to Bermuda with Carleton Mitchell in the 1950s in his lovely Finesterre, the legendary yawl that had the era's round bilges and wine glass sections and an easy motion in a seaway.

But when it's a reach or a run, I for one don't want to be on a seakindly boat. Put me on one of those flat-bottom flyers.

That was the conundrum of the Cabo race. Boats that survived the beating administered by a day and a half of horrible upwind sailing were rewarded with days of the offwind flying that lightweight, flat-bottom boats were built for. One of them was Lindy Thomas' Andrews 70 Condor. A member of his crew came up with a clever term for the miserable part of the race. He called it a "fun tax." Once it was paid, they were gifted with three days of surfing, much of it at speeds around 20 knots.

I doubt that Lindy minded paying the fun tax all that much. A tough Chicago salt now in his ninth decade, he's seen enough ugly square waves during his 40 Chicago Mackinac Races to not be daunted by a dose of saltwater beating.

But I'll give Bruce Nelson the last word on the fun tax modern racing boats levy on their sailors: "Today many races which were once a test of seamanship are more often a test of nerve and the physical stamina of the crew. Every ship in the U.S. Navy is designed to meet minimum seakindliness standards so that sailors are not routinely injured or seasick beyond all usefulness. Perhaps yacht racers need to consider some similar criteria."