After 82 years, a prodigy's design still drives sailors crazy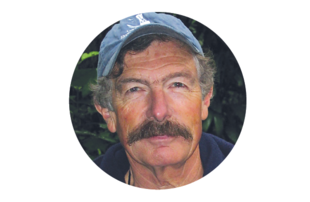 It's not breaking news that sailboats can make people do nutty things, but every now and then there comes along an example of sailboat lust defeating rational behavior that is so gaudy it takes our breath away.

Such an example is at hand in the renaissance of an ancient wooden yawl. At a cost far into seven-figure territory, the man who is now her 15th owner purchased and restored the 82-year-old vessel in order to campaign her in ocean races against 21st-century yachts made with high-tech methods and materials not even dreamed of when his sailing relic was created.

This won't seem so irrational when I reveal the name of the relic: Dorade.

Dorade's provenance is so significant in the realm of sailing that excessive acts of adoration almost make sense. She is a great boat, but more important, she is Olin Stephens' first great boat.

He was just 21 in 1929 when his father asked him to design a 52-foot ocean racing yacht. Olin, who had dropped out of MIT after only a semester, drew the lines for an unconventional yawl-rigged boat that would be named after a fish. Dorade was narrower and deeper than the husky offshore boats of the time and, as she would prove in dramatic fashion, a lot faster.

Sailed by Olin, his brother Rod, his father and a few young men, Dorade won the 1931 trans-Atlantic race from Newport, Rhode Island, to Plymouth, England, finishing two days ahead of the next boat, and then went quickly on to win a stormy Fastnet race.

Dorade's exploits, particularly the thumping of the British fleet in the 600-mile race to Fastnet Rock and back, were such big news in the U.S. that the Stephens boys and the rest of the crew were given a ticker-tape parade in New York City.

That was a better welcome than Dorade got when she was first launched. Proving that bright ideas and conventional wisdom often don't align, the yachting establishment considered the boat radical and unsafe. In his newly published book Dorade, Douglas Adkins writes that the commodore of the Cruising Club of America, one George Roosevelt, claimed the boat was "too fragile" to be allowed to race across the Atlantic.

Using the word "fragile" to describe a boat built of mahogany planks on oak frames in the legendary Minneford Yacht Yard on City Island, New York, and weighing 30,000 pounds seems like a stretch. Perhaps the commodore was really saying that the sleek yawl looked too fast to be allowed to race against the day's heavyweight contenders.

It's asking a lot of even a well-built wooden boat to endure for 82 years. Dorade has managed it thanks to a number of refits and rebuilds, the latest under the auspices of her new owner, Matt Brooks.

Brooks, of San Francisco, found success and notoriety as a mountain climber and guide and a pilot with a slew of aviation records. He bought Dorade in 2010. The asking price was $950,000.

The boat was shipped to Joe Loughborough's yard in Newport, Rhode Island, where a crew of as many as 30 shipwrights and boat workers spent months making her good as new-in fact, with modern components, better than new.

Brooks says his plan is to enter Dorade in all of the races in which she won trophies in her early years. He's recruited a crew of first-rate offshore sailors.

I'm guessing that racing a boat that hasn't been the state of the art since the Great Depression is going to be a bit of a culture shock. For one thing, Dorade will be one of the slower boats in the fleets. Technology matters.

On the plus side, the crew will have a more comfortable ride upwind than those on high-tech speedsters. With her hull's slack, rounded bilges, Dorade will have a kindly motion in a seaway. Her sailors should not be afflicted by the manifold miseries of endless rail sitting because crew weight matters less in a boat of this design, and besides, her bulwarks make hiking all but impossible. For good measure, the boat has civilized accommodations.

Off the wind will be another story. Douglas Adkins quotes Sherman Hoyt, who sailed many miles on the boat: "Dorade is a rollermaniac. At any time running free or without provocation she is prone to indulge in orgies of rolling. Unreasonable, unrestrained, free wide and handsome, she rolls with blissful abandon."

Reading those words brought on a flash of déjà vu. I know about rollermania. The memory of it is decades old but still vivid. I was the bowman and chief cheerleader for piling on sail on a 41-foot yawl. Flying two spinnakers, one from the main mast and one from the mizzen mast on a breezy run, the boat began a rhythmic roll that accelerated to a point where first one rail, then the other would dip into the waves deep enough to scoop water on deck. While the hull and rig were able to take the abuse, crew sanity was in peril.

That rollermaniac was a fiberglass version of a boat designed by Phil Rhodes in 1938 that bore an uncanny resemblance to Dorade, wineglass sections, narrow beam, long overhangs and all. Rhodes was a gifted designer in his own right, so it's no insult to say some of his designs were derivatives, rolling gene included, of the form young Olin Stephens captured in Dorade.

Stephens flirted with perfection in some his later designs, particularly his America's Cup 12-Meters, but Dorade was not perfect.
Remember, her creator was only 21. I can't think of anything I wrote when I was that age that is worth preserving.
Dorade is.