Here's a radical concept: cruise and race in the same boat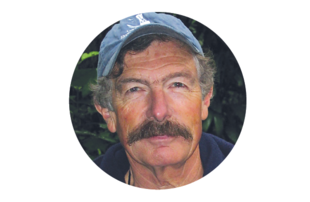 A SAILING reader from New Zealand caught a mistake in our July/August issue, and I'm going to make amends right here. An article about a reunion of aficionados of C&C Yachts mentioned that a 67-foot schooner built by C&C was once owned by "British adventuring sailor Peter Blake." I'm wincing as I type the dreadful quoted words.
Peter Blake was not British. He was a Kiwi, born and bred in New Zealand.

We knew that, of course. But when the misplaced nationality appeared in a freelancer's copy, the editors (including the captain of this vessel) were asleep on their watches.
That's at least a journalistic misdemeanor under any circumstances, but to New Zealanders it's worse. For Blake remains, more than a decade after his death, one of that island nation's most revered heroes, for the glory he brought his country in around-the-world sailing and the America's Cup and even in his death, when he went down fighting pirates who attacked his boat on the Amazon River delta while on a United Nations-sponsored research voyage.

Born a Kiwi, yes, but it could also be said that Blake was a Brit by adoption. He was knighted by England's Queen Elizabeth II in 1991, lived in the U.K. with his wife and children for some years and is buried near Emsworth on England's south coast. John Masefield's poem "Sea Fever" is inscribed on his headstone.

I'm told many people from New Zealand make pilgrimages to the gravesite. That is fitting, because Blake was not just a great sailor-he was a great Kiwi sailor.
The Kiwi reader who reminded us of that, Brian Dodds, also chided us for what he thought was another mistake in our C&C story-the omission of a mention of the Newport 41's C&C pedigree-but I'm not pleading guilty to that one.

The Newport 41 was built by Capital Yachts of Harbor City, California, not C&C Yachts, though it came from the hull molds of C&C's Redline 41, which Capital had purchased.

Nevertheless I can understand why a Newport 41 owner would want his boat to get credit for any connection with C&C. The boats of C&C Yachts, though the company has been out of business for more than 15 years, remain the finest exemplars of the racer-cruiser genre extant.

Founded in 1969, C&C Yachts Ltd. of Ontario, Canada, became the largest sailboat builder in North America, producing thousands of boats in more than 35 models. All but a few pure cruising models (the Landfall line) were racer-cruisers embodying every attribute the term entailed.

C&C was a phenomenon that hasn't been seen since the company went bust in the 1990s. True, you can still buy a new racer-cruiser. In fact, you can still buy a new C&C racer-cruiser. Tartan Yachts acquired the brand and builds several models under that marque. On a larger scale, Beneteau, Jeanneau and Dufour have augmented their cruising yacht lines with stylish performance models. But these are among the few examples of newer boats that combine performance good enough to win a race with livable accommodations, and I am mystified by the odd fact that a concept that once galvanized the sailboat-buying public is not more widely embraced by today's boatbuilders.

Don't get me wrong. Today's production sailboats are better than ever, products of innovative construction techniques, loaded with clever features, luxurious even at lower price points, pleasant to live aboard, good performers that are easy to sail and easy on the eyes. But the bulk of them are cruising-only boats.

Sailors with a yen for racing-only production boats have some interesting choices. A Carkeek 40, for example. With an all-carbon hull and a first-year record that includes a first-in-class in the 2012 Bermuda Race, the boat comes with appendages that are inconvenient for anything but serious racing-a nine and half-foot-deep keel and long fixed bowsprit-but without an interior you would want to spend any time in. The base price of $524,500 does not include the six-figure sails and electronics inventory. To win consistently the boat needs to be handled by elite sailing athletes.

Or they could opt for a McConaghy 38, another formidable new racer of the Carkeek ilk. A 15-horsepower diesel is included in the base price of around a quarter million dollars, but a Porta Potti is an optional extra. Its hull has a high carbon fiber content too. The interior of what passes for a cabin is unpainted and has been likened to a black hole.

Thirty years ago, the types of sailors who today are likely customers for Carkeeks or McConaghys bought C&C 40s. In these boats, with their spacious navigation stations, galleys and heads along with comfortable berths in well-lighted, teak paneled cabins, they competed in everything from the highest-level grand prix events to club races, and very often won. Then some of them took their families cruising.

Not every C&C owner raced seriously or at all. I suspect the majority didn't. But I think the reason for the popularity of the boats was that they could race. Even owners who were not interested in competition took pride in the fact that their boats, in spite of their cruising comforts, were fast and able and looked the part.

In this issue's Perry on Design section, Bob Perry reviews a 33-footer that he suggests might be a harbinger of "a new wave of wholesome family racer-cruisers on the market soon."

I hope he's right. It would be shot in the arm for the sailboat business.