Still ravishing at 77, a beauty for the ages goes home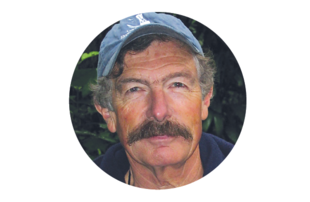 She is a ravishing beauty, but I remember her with a sense of dread. She is a sailboat, and worthy in every way of the feminine pronoun, but she could be cruel.
Cruel, I mean, on the race course, where her grace masked a habit of ruthlessly breaking hearts.
She was almost always the oldest boat and the only wooden boat in fleets of synthetic hulls flaunting ever higher tech. Yet she could win any long-distance race, and the broken hearts in her wake included those of many an owner of state-of-the-art racing yachts.
She had a quirk, an inability to sail effectively upwind, that gave her rivals false hope. When a race started with headwinds, we would watch her struggling, sagging off to leeward and astern. As she faded into the mist, naive crewmembers would declare her defeated, her position hopeless. I knew better. I knew that if the wind shifted, she would be back to haunt us.
As the wind faired and freshened, that sense of dread would set in, validated when the top of her spinnaker rose over the horizon far astern, followed not long after by the disheartening sight of her one-of-a-kind hull.
When she passed us, no matter how aggressive the sea state, she would be moving as smoothly as a rowing shell on the Hudson River-a 64-foot-long rowing shell with a tall mast.
That was Bacchant, a boat whose life story has always been fascinating but now has a new chapter that is the stuff of sailing fairy tales: After spending half of her life in America, she is returning to the Swedish port where she was born 77 years ago.
Bacchant was designed by Knud Reimers and built in 1936 in Saltsjobaden, Sweden, for the noted Scandinavian racing sailor Eric Lundberg. Sixty-four feet long and narrow with a beam of only 9 feet 10 inches, she was classified as a 75 Square Meter. The design, gorgeously executed in Honduras mahogany (legend has it that all of the planks came from a single tree), was so advanced that Uffa Fox, then the reigning guru of high-performance yacht design, featured the boat in his classic book Sail and Power.
Twenty years later, a Cleveland, Ohio, sailor named Jere Sullivan was perusing the book when he happened on the pages about Bacchant. What he saw was so arresting that he remembers the beginning page number (238) to this day. "That was the most beautiful thing I ever saw," he said. "I just fell in love with her lines."
Fast forward another 24 years. Sullivan, now a Wisconsin resident, is reading SAILING Magazine and in a Palmer Johnson brokerage ad sees a listing for a 64-foot 75 Square Meter yacht. It turns out to be Bacchant, and she's on the Great Lakes. Sullivan buys her in a heartbeat.
That was in 1980, and it marked the start of another chapter in the Bacchant story. Soon after, the story acquired a colorful new character when Sullivan persuaded Bill Emery, the big, gruff manager of services at the Palmer Johnson boatyard in Sturgeon Bay, Wisconsin, to work for him as Bacchant's boat captain, chief engineer and maintenance major domo.
Emery had his work cut out for him. All of the boat's exterior mahogany-topsides, coachhouse, cockpit-was finished bright. Maintaining and renewing the varnish to the standard Sullivan wanted was a never-ending imperative.
During the sailing season, the boat resided in its slip protected by a fitted canvas cover reaching from cabintop to boottop. In winter, she was ensconced in what Emery called a "humidor," hermetically sealed in a shed with the temperature kept at 55 degrees Fahrenheit and the humidity at 80 percent. Once a year, she received an added coat of varnish. Every few years, the brightwork was stripped down to bare wood and multiple coats of new varnish applied.
Emery supervised the modifications that turned a lightweight boat designed for one-design competition into an offshore warrior. A second rudder was installed aft of the small original rudder attached to the keel. Lifelines, bulwarks, hull reinforcements and teak decks were added, along with a diesel engine.
The new Bacchant became a force in long-distance racing. She went on to be the overall winner of two Chicago-Mackinac Races, section winner in numerous Mac races and was one of several boats that broke the Mackinac Race elapsed time record in 1987.
Her secret? Sullivan and Emery agree it is the effortless way she parts the water. "She moved through the water with no disturbance whatsoever, never a hint of a quarter wave," Sullivan said. Or as Emery put it: "She didn't bruise the water."
The rounded bow sections that account for her poor beating ability become a positive factor off the wind when they meld with the soft, fluid lines that enable the hull to slip through the water with minimal drag. "Knud Reimers was 20 years ahead of Olin Stephens in reducing wetted surface," Emery said.
Bacchant's shapely form was kind to those who sailed her. Not only was her motion easy, but her crew was spared the butt-numbing indignity of having to ride the windward rail. High bulwarks made that impractical, but there was no point to it anyway. "The boat was so narrow that even if you tried to hike out you were on the wrong side of the lead," Emery said. So when they weren't tucked into the comfortable berths below, Bacchant's pampered sailors sat in the deep cockpit or reclined on deck tucked between the cabinhouse and bulwarks.
I can testify to Bacchant's graceful demeanor under sail. Pulling off one of her amazing come-from-behind feats, she once sailed past us in the Straits of Mackinac in conditions so boisterous that our boat was lurching from broach to broach. Rubbing it in, Emery said later, "You must have been tank testing your spinnaker pole and boom." Meanwhile, Bacchant, flying her biggest spinnaker, cruised by as if she were on rails, Sullivan steering with one hand on the tiller.
After sailing the boat in 25 Mackinac races, Sullivan, well into his ninth decade, thought it was time to retire Bacchant from racing and listed her for sale. Several would-be buyers didn't blink at the asking price but bailed out when Emery explained the maintenance protocol. Bacchant languished under her summer cover and in her winter humidor.
Then came Magnus Adlercreutz to write the latest chapter in the Bacchant story. He is a scion of a sailing family that has lived in and around the boat's birthplace, Saltsjobaden, for many generations. His father's uncle, in fact, helped build Bacchant in the Plyms Neglingvarvet yard. In bringing her home as her new owner, Adlercreutz said, he will race her and see to it that every square inch of her peerless brightwork will be cared for in the style to which the boat is accustomed.
At a reception in August marking Bacchant's departure for Sweden, the gracious Adlercreutz actually thanked Jere Sullivan for letting him buy the boat.
I've never heard a boat buyer say anything like that before. That's the effect Bacchant has on people who appreciate truly beautiful sailboats.