The islands decimated by two record hurricanes in 2017 are a little worse for wear, but fully back in action for the winter sailing season
It has been a year and a half since Hurricane Irma, the largest hurricane recorded in the Atlantic Ocean, barreled over parts of the Caribbean, leaving a wake of destruction in its path in September 2017. Irma was the first Category 5 hurricane to strike the Leeward Islands, and it was followed by Hurricane Maria two weeks later. The gripping images that emerged in the wake of the storms showed extensive damage to marinas, fleets of charter and cruising boats piled on shore or sunk at their moorings and the once lush green islands were stripped bare. The storms caused more than $6 billion dollars in damage and eight people died in the British Virgin Islands and U.S. Virgin Islands alone. But as quickly as the leaves returned the resilient residents began to pick up the pieces. It's little wonder that the islands are back in action, charter fleets restocked and local marine business and beach bars are welcoming sailors back.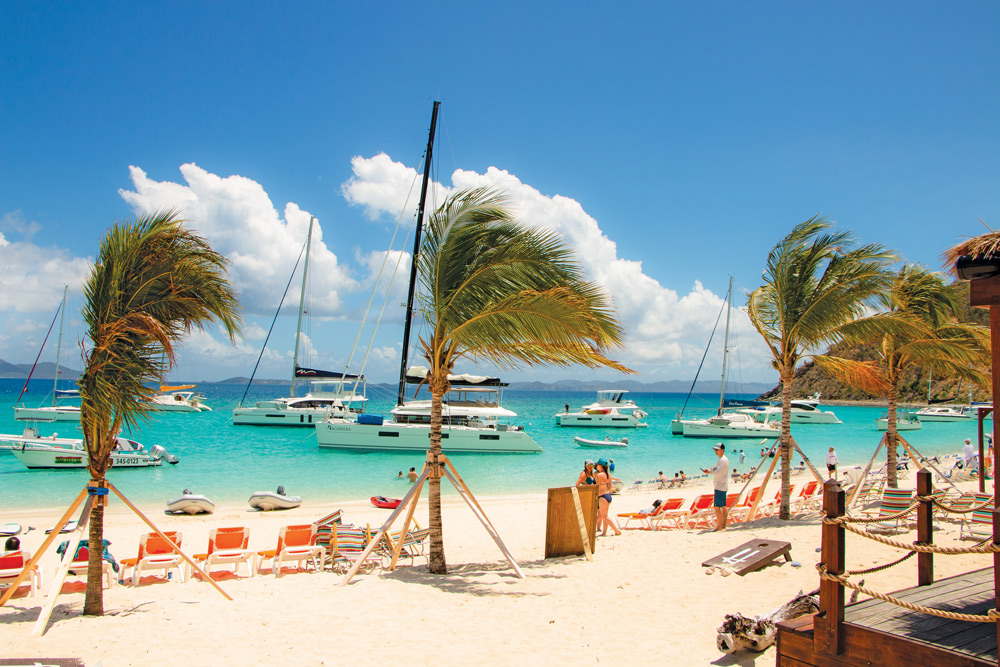 Charter away
In just a few short months following the hurricanes, some of the charter fleets began limited service in 2017. Now more than a year later, all are fully restocked with brand-new boats and repaired marinas.
"My first visit to the marina after the passage of Irma was shocking. I knew that it was going to be a bad storm, but I didn't realized just how bad it would be. The marina was a total mess, and the first thing I saw was a brand new Lagoon 450S upside down on the grass. Not a single boat had the mast still standing, there were small cats on top of other larger cats, but in the middle was our 22-foot RIB chase boat floating untouched at the dock," said Barney Crook, managing director TMM Yacht Charters on Tortola (www.sailtmm.com). "Looking at it then, we all wondered how we would ever recover but once we started cleaning up, we felt that we would survive it all and one day be back to normal."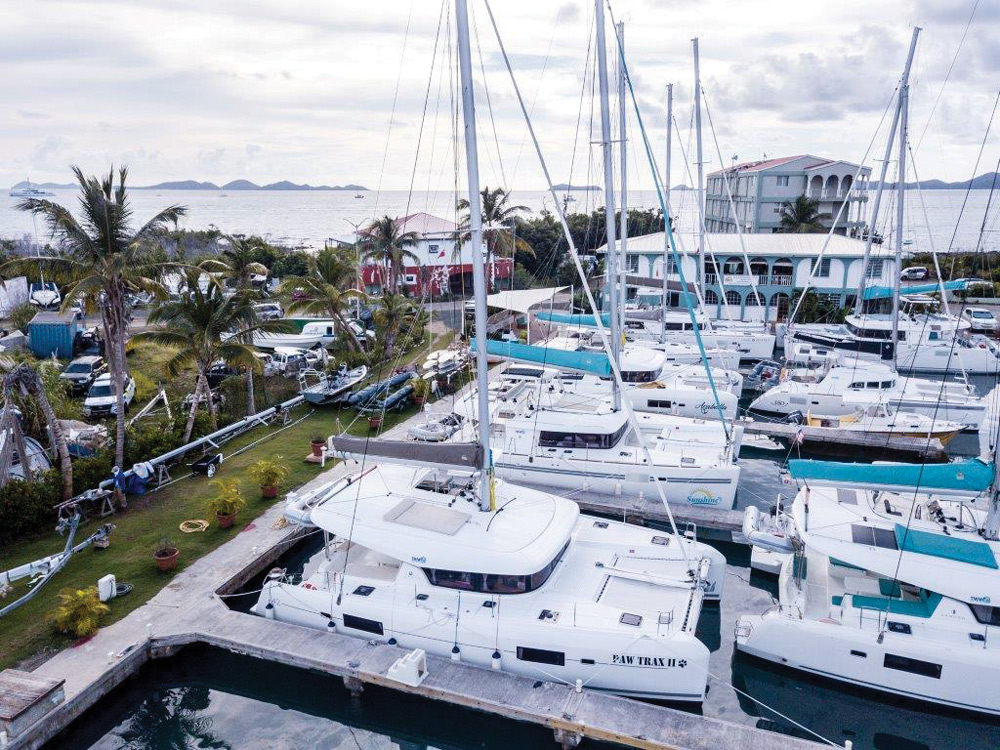 Much of TMM's fleet was not a total loss, and the company shipped 17 boats to Florida and North Carolina for repairs, allowing the workers at the base to concentrate on repairs to the facility and the remaining boats. Crook said the United States Sailboat Show in Annapolis, Maryland, held just one month after the storms, proved to be a big boost, with many boats sold to people who had lost boats in the storms and new buyers wishing to join the fleet.
"Our entire team worked hard to make this all happen, and 15 months later we are back to full strength, our marina and facilities are 90% repaired and we are all looking forward to a busy season," he said.
Shipping boats to the states helped other charter companies get back to full strength.
"We shipped six of our lovely, hurricane damaged Island Packet Yachts back to the States to be repaired at the factory in Largo, Florida," said Andrea King, owner of Island Yacht Charters based in Red Hook, St. Thomas (www.iyc.vi). "We have five of our Island Packets back in charter as of today and we are nearly sold out for the winter and spring on those vessels."
Many of the charter companies were able to get up and running quickly because of previous orders of new boats already in the pipeline.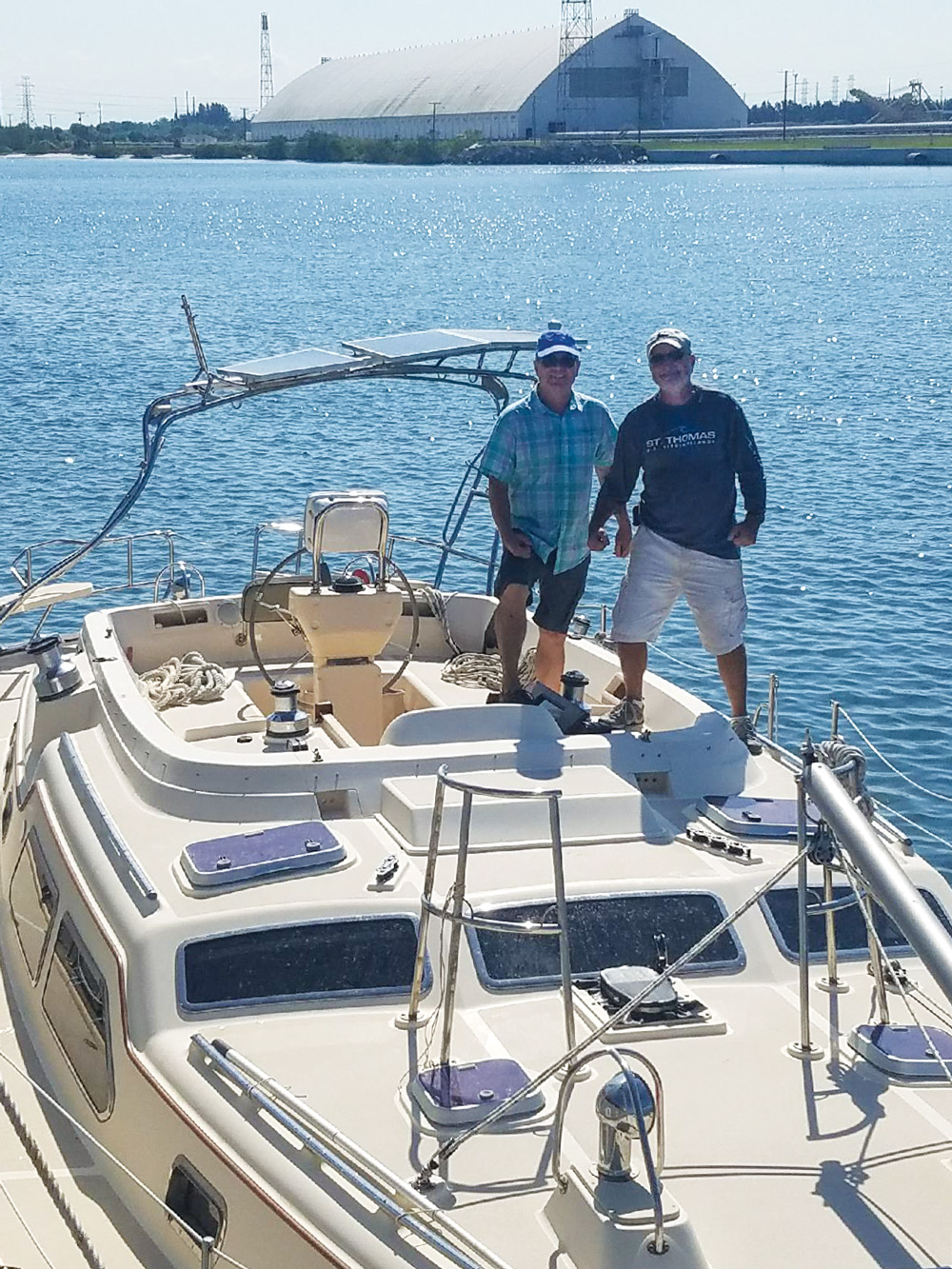 "We are no longer rebuilding, but are officially back in full swing. Our British Virgin Islands operation reopened in December of 2017, just a few short months after Irma, and our St. Martin operation that was also impacted by the storm reopened back in February," said Ian Pedersen, marketing manager for The Moorings (www.moorings.com). "We are continually receiving shipments of brand-new yachts into the fleet in these locations, including our newest-model catamarans such as the Moorings 4500 and the brand-new, award-winning Moorings 5000 sailing catamaran. After a mercifully light 2018 storm season, the outlook for 2019 is bright and we look forward to welcoming charterers to these iconic vacation destinations in the months to come."