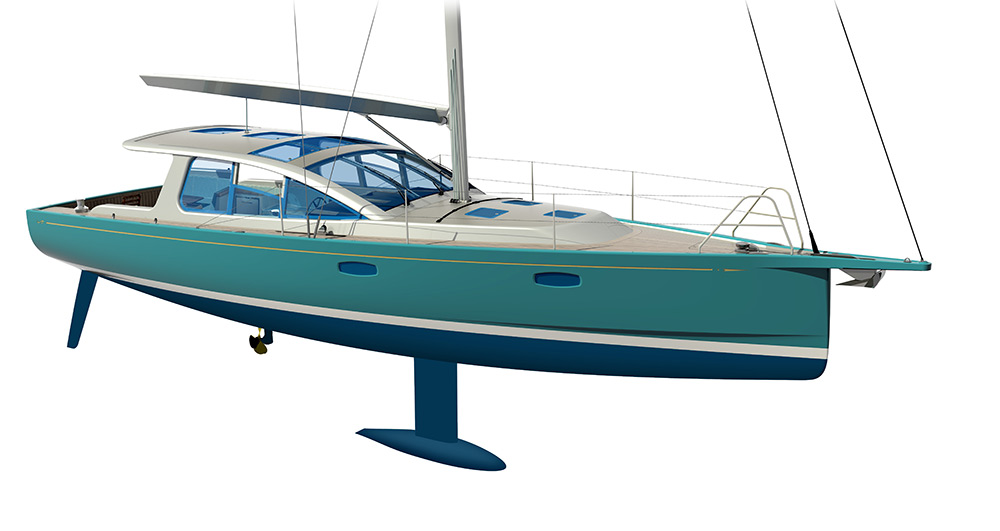 Jimmy Buffett's newest boat is a cruiser created by a designer known for classic lines and inspired by paddleboarding and surfing.
Buffett is expected to take delivery of Surfari 44, hull No. 1, in November, according to the Friendship Yacht Company. The boat is a modified version of the Surfari 58 announced last year, and will be built by Pacific Seacraft in North Carolina.
Designer Ted Fontaine said the boat incorporates specific modifications, including optimization for short-handed sailing, that will allow Buffett to use the boat as a "home away from home."
"It's the perfect extension for living the life he enjoys, whether it's in Sag Harbor for the summer or the Keys and the Caribbean in the winter," Fontaine said. "A high performance auxiliary powered sailing yacht, it has as strong an emphasis on speed under sail as it does speed under power, which means…it goes places. And once it's where it needs to be, it becomes a luxury indoor/outdoor living platform that allows its user to enjoy the destination as much as the journey."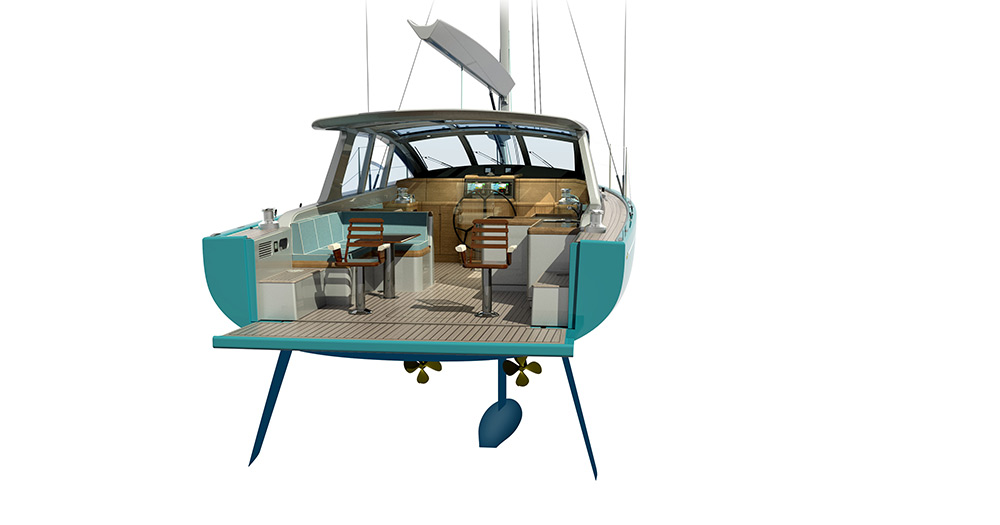 The Surfari 44 is beamy—more than 14 feet wide—and has a tailgate-style lowering transom to make launching water toys and jumping off for a swim easy. The helm station is located in the saloon but is surrounded by a large sliding glass companionway bulkhead, sliding side window and a full-width windshield. A Harken Battcar system is used for the full-batten mainsail and power winches sheet the roller-furling genoa and furling asymmetrical spinnaker. The mast and boom are carbon fiber and twin 75-horsepower engines provide auxiliary power.
Twin rudders and bulb keel round out the underbody.
"Buffett epitomizes the demographic that would get the most out of the Surfari 44," said Fontaine, adding that target markets include experienced performance racing yacht owners who have exhausted their appetites for competition and the extensive demands of their campaigns. "Having honed their sailing skills to near-professional levels, these potential owners associate high performance with high technology. They want to go fast and get there in style, and now that they are approaching their retirement years their need for speed is being seasoned with a newly appreciated desire for comfort and versatility afloat."