An aluminum hull holds useful attributes
Here is a very interesting boat from the French builder Boréal. It's 44 feet on deck and 47 feet 9 inches overall. What makes this boat unusual is the fact that it's built in aluminum using a multichine hull form. On top of that it has a centerboard that reduces draft from 8 feet 3 inches to a beachable 3 feet 4 inches.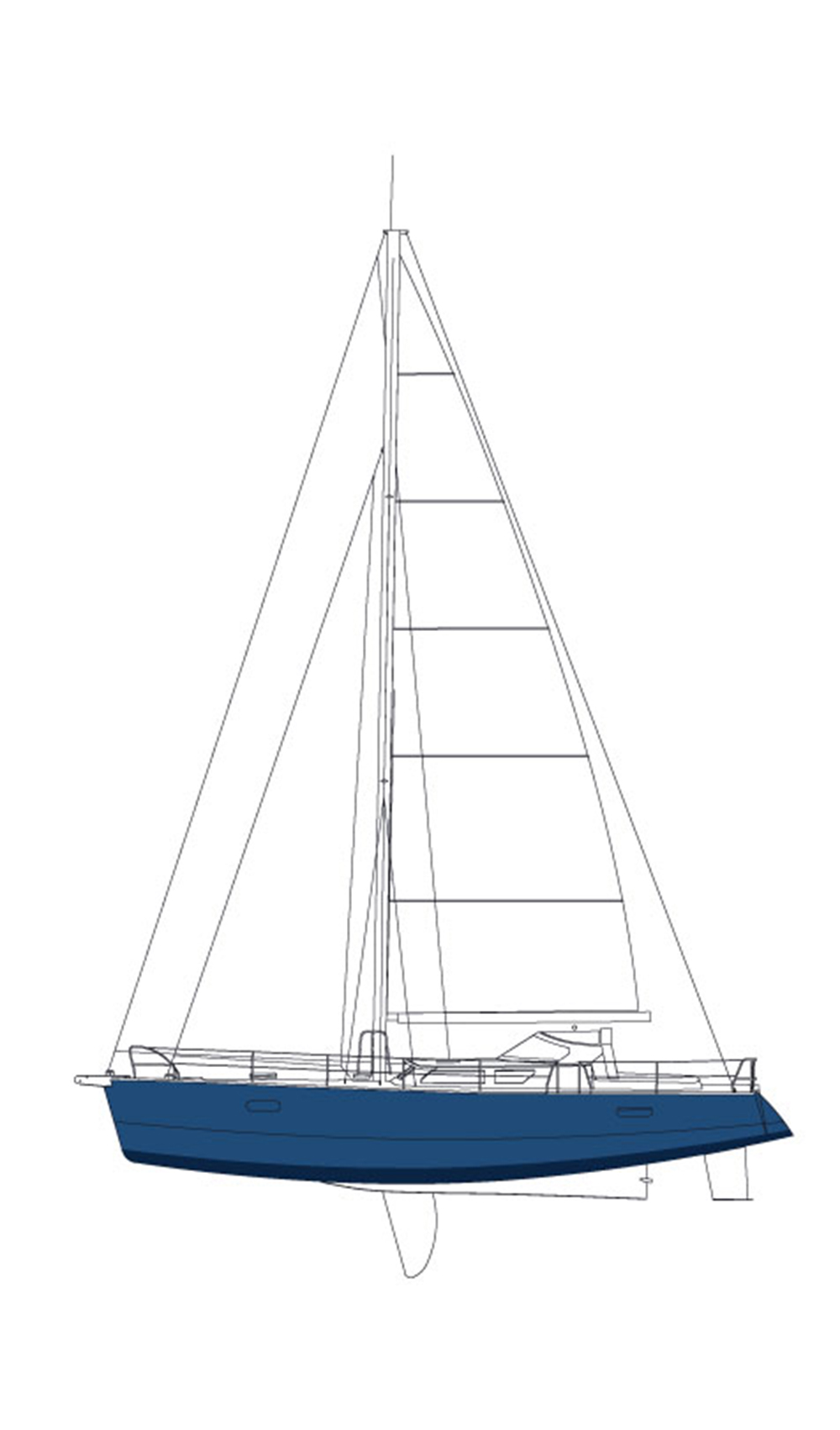 Chines are just corners on the hull, creases. Your typical, round bilge boat has no chine or chines. But today we see chines being used on a number of racing boats and chines are even creeping down into the cruising boat market. This is an easier way to build an aluminum boat. With three chines per side, the Boréal has a hull form very close to a round bilge boat. There is a single, low aspect ratio rudder. Ballast-to-displacement ratio is 31%. The specs also mention two aft daggerboards, port and starboard, but I can't find them on any drawings. I suspect they are there to enhance directional stability.
The boat is laid out for three couples with a V-berth double and two quarterberth doubles. There is a head forward and a head just aft of amidships. There is a U-shaped dinette to port in the saloon and the galley is adjacent to this on the starboard side.
The rig is pretty standard. You could call it a cutter but the foretriangle is not really big so I'd call it a sloop with two headsails. The cockpit has some shelter forward as there is overhang from that raised cabinhouse. This would be great for cruising where the weather is less than balmy.
The thought of a big cruising boat that you can beach is appealing to me. Boréal has had success with previous models using this same concept. This is an unusual boat for the United States, but not uncommon in Europe.
---
LOA 47'9"; LWL 38'2"; Beam 14'1"; Draft 3'4" to 8'3"; Displ. 22,686 lbs.; Ballast 8,378 lbs.; Sail area 1,076 sq. ft.; SA/D 19.2 ; D/L 216; L/B 3.12 ; Auxiliary Volvo 55- or 75-hp; Fuel 159 gal.; Water 200 gal.
---
Our best estimate of the sailaway price:
$525,000
---
Boréal Yachts
ZA Convenant Vraz
22 220 Minihy-Tréguier
+33 2 96 92 44 37
---