Never underestimate an old guy in the Southern Ocean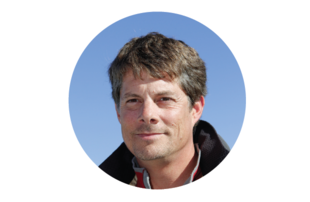 I've been captivated by the intentionally regressive singlehanded Golden Globe Race, which has knocked out more than half of its entrants and unleashed months of Southern Ocean drama with giant storms, catastrophic knockdowns and improbable stories of survival and rescue. Call it regressive, since it requires participants to only sail with technologies available 50 years ago, when Robin Knox-Johnston won the first running using celestial navigation and wind-vane steering. You would expect such limits to narrow the field to folks familiar with vintage gear, though a daily tweet is permitted in this edition.
Like millions following via social networks, I check the fleet every morning and read the personal accounts of the sailors. As I write, Tapio Lehtinen is relaxed and doesn't seem to care if it takes a year. Susie Goodall is currently in fourth and is determined and relentless and emerging as a superstar sailing role model before our eyes. Mark Slats, running in second 1,400 miles behind the leader, is moving into the passing lane and has a chance.
But the Frenchman Jean Luc Van Den Heede has been the main story so far. He split from the fleet early and built a 5,000-mile lead over the laggards after 15,000 miles of sailing. He survived a Southern Ocean pitch-pole in more than 60 knots of wind and 40-foot seas. He repaired the rollover-damaged mast by climbing it a half-dozen times in order to jury the rig and stay in the race and defend his hard-earned position. He was already a French national hero. No matter how it turns out, with this performance, he has secured a place among the greatest sailors ever. Oh, and he is 73 years old.
Twitter buzzes with age awe (#oldguyrocks). How can someone of his advanced years deliver such a dominating performance?
Sorry to be a buzz-kill, but Jean Claude isn't an outlier; he is a statistical probability. Yes, his racing performance is dazzling, but his age is not a surprise. We all know great sailors in their 70s. Part of sailing's allure is that it can be lifelong. Indeed, this Golden Globe Race is a microcosm of what we see in our own fleets and crews.
For example, during the 2017 Mac race, as we fumbled on all fours from one rail to the other while tacking in big breeze and chaotic seas, one crewmate shouted "We are all so old!" In a moment of great irony, I couldn't hear her and had to ask her to repeat it into my better ear. (As one of the old guys, I'm entitled to one old joke.)
In fact, sailing is now magnetic to septuagenarians. Consider that sailing is among the top three things on American "bucket lists." The effect is especially apparent in our clubs.
A sailing club near Chicago surveyed its members a few years ago and asked two questions: "What year did you join, and how old were you then?" The survey found that in 1968 (the time of the first Golden Globe Race), the average age of a new member was 32. This made sailing clubs a destination for young families.
Those young families created a culture of boundless fun; the generations raced, the adults partied and danced, the kids ran wild, and the neighbors complained. In the 50 years since, the average age of a new member has climbed to almost 70 years old. Needing recruits to keep up with retirees, clubs often create campaigns rewarding signups with a free bottle of wine. So 70-year old members call their 70-year old friends to join and then sometimes, they vote for curfews and locked gates to keep out the kids. That, unfortunately, is no joke. Last year, a West Coast friend reported: "At our club, the word is out that children are not welcome on the premises… heading our club to extinction."
Our aging population is as much systematic as it is demographic.
The Golden Globe Race is a reflection of our systems. We are mostly a club of old men, often sailing alone, trying to hold onto something from 1968. Yet, we can be encouraged by the gritty 29-year-old Susie Goodall, heroine to legions of young adults, that change is possible. Susie is both the outlier and the trend. When clubs take notice, they'll unlock their gates to be invaded again by young adults who bring fun, music and, eventually, children, and the neighbors will feel compelled to complain. We can only hope. Of course, the old guys will show everyone else how to win a race. It will be boundless fun.