Good boats have owners; great boats have stewards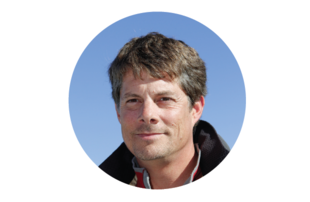 Last August a friend issued a challenge. John and his partner Pat were enjoying frequent summer weekends at a cottage on Flathead Lake in Montana, but their sailboat—a 15-foot centerboard trailer-sailer—didn't have the room or the range for the big lake or the sailing they hoped to do. They were shopping for an upgrade. What should they buy?
Their perfect boat, he said, would be comfortable for four, not be baffled in fluky, light air and still stand up to the big breeze that sometimes roars down the mountains around Flathead. They might sail to an anchorage to swim and dine and spend the night. They might bomb around for a couple hours with newbies, small kids or older adults, or they might want to sail as a twosome. Safe, agile, capable, stout, fun, easily managed, roomy. It was a tall order.
To start, we focused the search on keelboats. Then I unleashed my inner geek and created a spreadsheet combining weight, the sail area-to-displacement ratio and the displacement-to-length ratio to plot sailing characteristics on a bubble chart. We studied a variety of models between 17 and 24 feet including boats by Sage, Malbec, Com-Pac, Marshall, Rhodes and others. We looked at cat rigs and sloops. In the end, a classic emerged from the pile the clear winner.
In 1958, Olin Stephens wrote a letter to Bill Shaw about a plan he was cooking up with George O'Day for a "Junior Ocean Racer type" for the new MORC class. Their collaboration resulted in a timeless and gorgeous design called the Dolphin 24 that was built by O'Day, Yankee, Pacific, Tripp and others, and in effect, democratized the dual-purpose sailboat. More on that later.
John and Pat found two worthy Dolphin 24s available and decided on one in Newport that seemed a better overall value: well cared for with decent equipment and a trailer to get her to Flathead Lake.
But they didn't just get a boat. Imp was Tripp hull No. 2, originally sold to Harold White at the City Island Yacht Club in 1966. Harold reworked and reinvested in Imp for years to get the most speed out of her, consulting with Rod Stephens to increase her lead ballast and redesign her rudder. The changes were advantageous and Imp won race after race. Harold sailed the boat competitively for years until she was sold to James Rich, who, on his watch, improved her galley and sleeping quarters and then cruised ambitiously. She was sold at least one more time and eventually landed with Jay Picotte, who renamed her Recovery, for his restoration work and presumably, the time spent aboard raising kids.
We know these things because every owner took the time to read, store and add to the records of the boat. When John and Pat took delivery, not only did they get the extra parts and pieces, they got all of her stories. Boxes of files with receipts, letters, notes, lists, manuals and checklists—knowledge and memories spanning 53 years.
For example, Harold White hand wrote pages of instructions to pass on to future owners including thoughts about the relocation of deck hardware, diagrams of go-fast rig setups, and advice: "Things can get pretty wild on a dead run in strong breeze. Keep the board down, lead the spinnaker sheet well forward and pull the pole down hard, and you may not broach too often!"
James Rich contributed a typewritten trip log including a list of crew, gear and a detailed day to day itinerary for their two-month "expedition" to Newfoundland. (His emergency contact: The Royal Canadian Mounted Police.)
Jay kept a careful accounting of his own upgrades, including a new motor, portholes and paint and created a blog featuring his family sailing album.
This boat had history.
My wife and I visited John and Pat the first weekend of August to meet the boat now named Tedwin, a mashup to the names of their fathers Theodore and Edwin.
As one might expect from a S&S design, Tedwin is a fine all-around performer that tracks beautifully, responds as predicted by Harold White's trim tricks, features a smart system and shows a turn of speed. The sailing was spectacular, but so was the reading.
John and Pat didn't just upgrade their boat, they became stewards of a piece of a great American history. A sailboat designed for modest folks to experience unforgettable adventure.
Pat contributed to that history each day with a handwritten log of our experiences. She wrote about reefing, running, head reaching, swimming, laughing and reconnecting. The times were grand enough to demand a diary. These are the things that make a sailboat worth having. The best boats make history.