What's a simpler sail setup for my boat?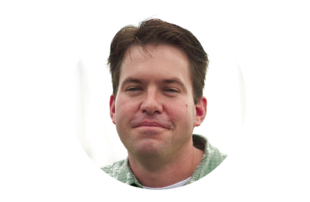 Dear Boat Doctor,
I sail my Sabre 34 Mark II in an area where I very often sail directly upwind or on a very deep reach. My boat is not set up well for either point of sail, with a roller furling 125% genoa. When I sail upwind, I typically reef the genoa down and short tack up the lake. On my deep reaches, I'm constantly trying to keep the genoa full.
I'd like to have a little more fun sailing, not work so hard, and hopefully get a bit better performance. I have toyed with the idea of a self-tacking headsail, but it seems like a complicated change for the boat. I almost bought an asymmetrical spinnaker until I sailed on another boat with one and that seemed like even more work.
There must be a simpler way.
Gerard Fuller
Silverthorne, Colorado
Dear Gerard,
With the sailing you do, your 125% genoa is a detriment. I would suggest that you scale down to a 100% jib, but cut with a powerful shape. This sail will work great upwind, and in stronger wind, it will be a good reacher. It will also be easier to tack.
With the jib all set, we need to up your downwind game. An asymmetrical spinnaker would be great, but I agree it's a lot of work to get up and down. A better answer for you would be a code 0 on a furler. Think of a code 0 as a small shouldered, flatter cut spinnaker. The sail will be powerful downwind and will allow you to reach nicely in lighter air.
It will fly with a free luff, but a top-down or bottom-up furler will allow you to furl the sail as easily as your jib. The furler and sail are removable and flexible, it will stuff into a sail bag. You'll set it up at the dock, and it can stay in place until you are done for the day or weekend.
Rigging the sail itself should be straight forward. You'll use a spinnaker halyard to hoist, and you will need to add turning blocks on the aft quarters for the sheets. The sheets will lead from the turning blocks to your primary winches.
The furler will take a little more work to rig. It will just hoist with the spinnaker halyard, but you'll need a place to tack it on the bottom end. Unless you have a lot of room forward of your jib furler, you'll need a little bowsprit. You can buy a retrofittable sprit, they are easy to add and can be removed when you are not using it.
I think this combination of sails will be great for you, and be flexible enough to work well in a full range of sailing conditions.