Help! My AIS is stuck in the supply chain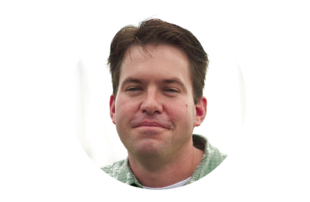 Help! My AIS is stuck in the supply chain
Dear Boat Doctor,
I have a complete Raymarine system in my boat, and I want to add AIS. Unfortunately, the supply chain for Raymarine AIS units is blocked up. My system interfaces with Raymarine's SeaTalkNG. Can I use another AIS with some sort of adapter?
Bob Marcum
Portsmouth, Virginia
Dear Bob,
Fortunately there is a workaround. SeaTalkNG is NMEA2000 but with a proprietary connector. A third-party AIS will typically have a male NMEA2000 connector and you need to convert that to a SeaTalkNG spur cable. A spur cable is the white four-pin cable.
Raymarine makes an adapter for this, part No. A06082. The adapter has a female NMEA2000 connector on one end and a female SeaTalkNG spur connector on the other. You will need a spur cable of appropriate length to connect to your network. This installation should be pretty plug-and-play.
What should I rebed a hatch with?
Dear Boat Doctor,
There is a major leak between the hatch frame of my forward hatch and my deck. I don't know what material to use for the seal. I considered 5200, but my dock neighbor suggested butyl, I don't even know what butyl is. What's the best product for the job?
Shelly Freisland
Fort Lauderdale, Florida
Dear Shelly,
I am glad to hear you are pulling the hatch and rebedding. It is tempting to seal the seam around the hatch, but that never works. With the hatch removed, you can apply a proper sealant.
Remove all the screws and slowly work a putty knife under the frame of the hatch. Next, remove all the old sealant. Be sure to get the two surfaces surgically clean, as any leftover sealant may cause your seal to fail. I use a razor blade and then 80-grit sandpaper. Mineral spirits will clean up the last of the goo.
I only use 3M 5200 under the waterline or on parts that I don't intend to ever remove. 5200 is tenacious, and it's best to consider it permanent. My go-to sealant is 3M UV4000. I like butyl tape in this application too. Butyl is a rubber putty-like material. It is sold as a tape, roughly ¾-inch wide and 1/8-inch thick.
For your hatch, I suggest applying butyl tape to the frame of hatch, toward the opening, and finishing with a bead of 4000 on the deck. The butyl will form a tough flexible seal to the deck and the 4000 will give a clean white seal at the interface between the deck and outside end of the hatch frame.