This midsize cruiser has options to suit all kinds of sailors
I have a soft spot for Dufour boats. I once sailed the Chicago-Mackinac Race in a Dufour Arpege 30. We were the slowest rated boat in the race and we lived up to our rating. I remember the heat and the bugs.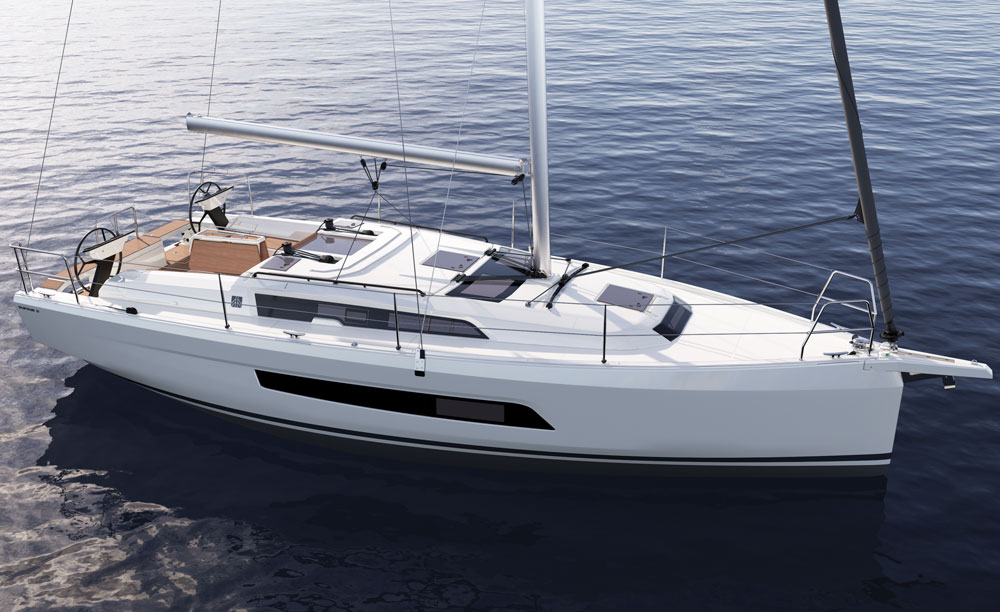 This new Dufour 37, designed by Felci Yachts has an L/B of 2.63. It's almost as beamy as a Valiant 40 with an L/B of 3.2. This hull is all sailing length. There is no figure given for DWL so I'll use the LOD for the D/L 181. There is a chine about 12 inches above the DWL starting about 30 inches aft of the stem. It's not a hard corner, but I have a problem using the term "soft chine." That's an oxymoron but in this case it's descriptively accurate.
All that beam is carried aft give or take about 2.5 inches of taper. Note also how the beam is pulled forward. The race for useful interior volume is off and running. Draft is listed at 6 feet 3 inches but that must be for the "Performance" version or the "Ocean" version. I have no draft number for the "Easy" version. Yes, they do offer three versions of this design.
When I look at this interior I think of the Esprit 37 I bought 43 years ago. It had a very comfortable layout but you could put the Esprit layout inside this Dufour with room to spare. This is a huge layout for a 37-foot boat. You have one quarter cabin with an athwartships double berth and head aft or you can have one head more amidships and mirror image quarter cabins with fore and aft double berths. The forward cabin has a centerline double berth that is accessible from either side. This is probably the roomiest forward cabin I have ever seen. All in all, these are impressive layouts and it shows what you can do when you have copious beam.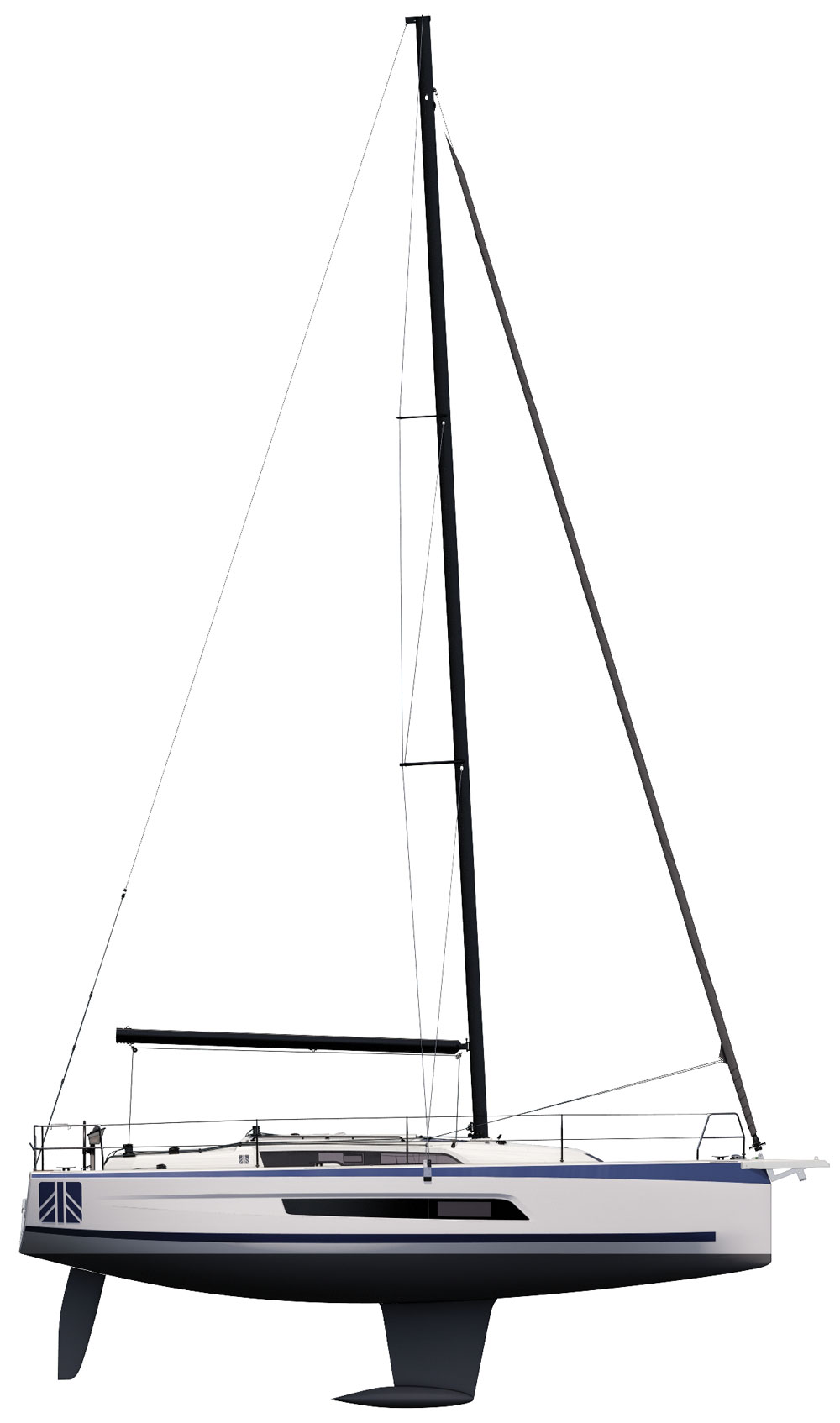 The LOA with the short sprit is 32 feet 9 inches. All three versions include a self-tacking jib track. The Easy deck emphasizes simplicity and ease of handling. The Ocean deck brings sheets and the mainsheet traveler close to the helm stations. Halyards and vang controls are lead aft under the coachroof to emerge at port and starboard winches at the companionway. The Easy and Ocean versions have a large cockpit dining table. The Performance version appears to be identical to the Ocean deck but with the cockpit table eliminated. The mainsheet traveler is aft on the Performance version, which also has an adjustable backstay. The renderings show what looks like a teak deck for the Performance and Ocean versions. I really like the extra big cockpit and clear side decks.
The specifications only give me rig dimensions for one rig, 567 square feet of sail using I, J, E and P. I don't know which version these dimensions are for but it's all I have and the SA/D is 15.43. I would assume the Performance version has a higher SA/D than that. Spreaders on this fractional rig are swept 31 degrees. That's a lot of sweep. It will prohibit running dead downwind wing and wing as so many cruising sailors like to sail. Note how far forward on the boom the mainsheet is on the Easy and Ocean versions. It's almost a vang at that location.
Note the knuckle in the topsides just below the sheer. This is a nice touch and will reduce the appearance of bulk. It's a good looking boat if you like contemporary styling.
---
LOA 35'4"; LWL 30'6"; Beam 12'6"; Draft 6'3"; Displ. 14,273 lb.; Ballast 4,100 lb.; Sail area 592 sq. ft.; Auxiliary 18.8 hp; Fuel 42 gal.; Water 46 gal.; L/B 2.63; D/L 181; SA/D 15.43
---
Our best estimate of the sailaway price: $187,000
Dufour Yachts
11 rue Blaise Pascal 17187
Périgny, France