Bob Perry gives the interior of a 1998 Farr-designed racer a makeover for offshore sail training
It was quiet in my office, except for my hi-fi. It seemed like with my move to the new beach shack there was the inference that I had retired. Not so. I'm not dead yet. Bruised maybe, but not dead. The phone rang. It was Andy Schell. I knew the name but that's all. Andy explained that his company 59 North had acquired a 65-foot Bruce Farr-designed racer built in 1998 and he wanted to modify the interior to suit the needs of his company.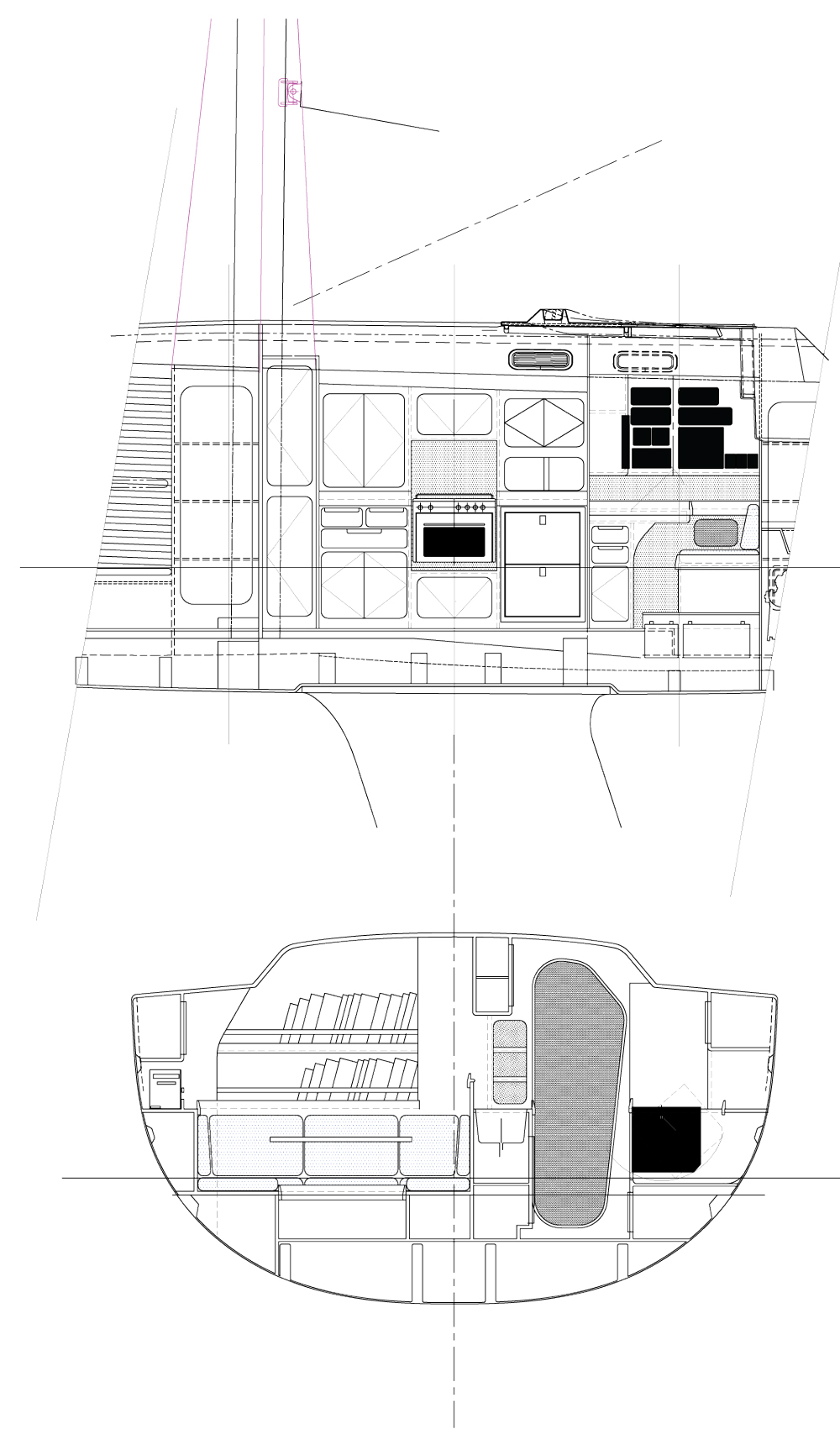 59 North is a company that takes paying crewmembers on long, offshore passages. Andy and his wife Mia are very good at this and they have many repeat clients. To date they have had more than 500 students sail with them. Their current boat is the Swan 48 Isbjorn. But they wanted a second boat, a bigger boat. They bought the Farr 65 and renamed it Falken, which was designed to compete in events like the Whitbread and the BT Global Challenge. Five hulls were built and four of them raced. But funding for the races dried up and the boats went on to different lives. Today four remain sailing.
Andy asked me if I would be willing to work with him redesigning the interior of the boat so it would handle a crew of 12 in a layout a little more comfy than the "eat Dinty Moore out of your watch cap with your rigging knife while sitting on a pipe berth" layout. I immediately said I'd be happy to do it.
There were a few nights early on when I laid awake regretting I had agreed to the job. But it would not be like me to back out once I had agreed. The first challenge was to get working drawings from the Farr office. I was dubious. Many offices protect their design work like a mother lion. Both Andy and I contacted the Farr office. Their response was immediate and very encouraging. I soon had acad working drawings for Falken. Many thanks to the Farr office for that.
I'm pretty good with interior layouts. It's not hard when you start with a blank sheet. But in this case the challenge was to work around existing structural components to reduce the cost. I began drawing and sending my ideas to Andy. Andy's response in those early days was usually, "Nope. We have to keep those chainplate knees." Or, "Nope, we can't eliminate the longitudinals." Minor details like that. We mulled over what we could eliminate and I began exploring the various geometries that would work. I was looking for a way to seat the entire crew for meals. The galley had to be a true seagoing galley. This was not to be a layout for a "dock queen."