Bob Perry gives the interior of a 1998 Farr-designed racer a makeover for offshore sail training

I had the middle of the boat to play with. I had four existing heads to retain. We eventually reduced that to three heads. The area forward of the mast would stay as is with only minor changes. The area aft of the companionway would stay as is, again, with only minor changes intended to increase the crew comfort factor. We tried numerous approaches. I'd flip the sides looking for some small advantage. I'd flip the sides back. Several times we thought we had the solution only to realize pragmatic issues, like battery placement and galley layout was too compromised. Headroom was never an issue. Andy was very hands on in the design process. We talked almost daily and he proved very pleasant to work with and very definitive in his goals for the layout.
Bit by bit the new layout came together with existing structure preserved. The head we eliminated was turned into a navigation "nook" with a big chart table, a very comfortable navigator's seat and lots of room to mount instruments. The end result is kind of a dream navigatorium. All this while retaining the existing bulkheads.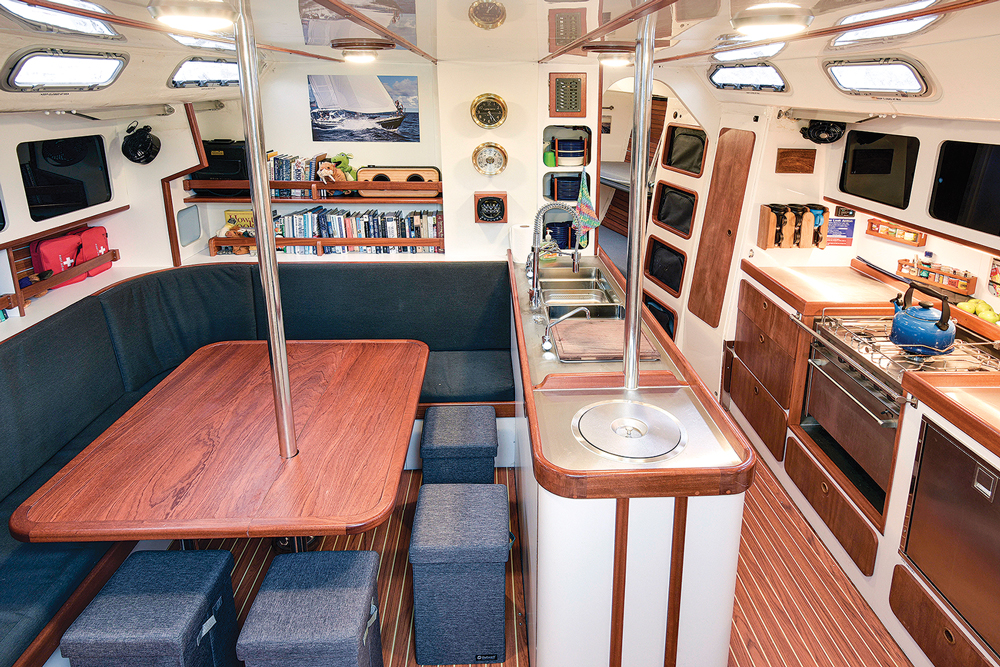 The drawings went to the builder Vortek Marine in Gosport, United Kingdom, and I waited, a bit nervously for the morning when the old interior would be removed. What would they uncover that I had neglected to account for? In the end it was what appeared at my end to be a seamless transition. There were of course a few small details we fussed with but the builder was confident and I was relieved. I really had very little communication with the builder. This indicated to me that they either were doing it "their way" or my way was working.
When I received the beautiful photos of the finished interior I was stunned. It was everything I had hoped for and more. I was very happy and more importantly Andy and Mia were very happy. This was an unusual project. I avoid remodel jobs. They are not fun, not rewarding. This job was fun and rewarding. Thanks Andy and Mia.
---
Robert H. Perry Yacht Designers, Inc.
11530 Tulare Way West
Tulalip, WA 98271
360-652-7771
---
Original Farr drawings for
Falken
Interior.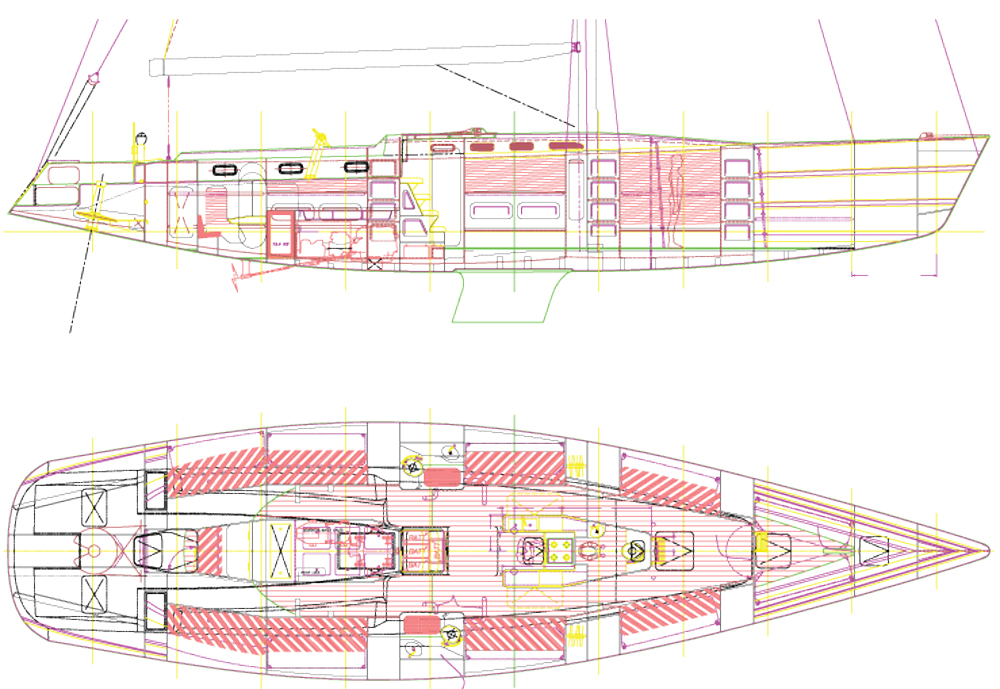 ---