A charter cruise through the Sea of Cortez in Baja California is filled with wildlife above and below the water. Photography by Mark Albertazzi and Eddie Frank
With bags and camera gear in tow, we're taking advantage of the Cross Border Xpress pedestrian bridge from San Diego directly into the Tijuana International Airport. Much to the surprise of the Mexican customs agent, a member of our group declares she has a mermaid tail in her bag. I think this trip may well end before it starts. He waves her through.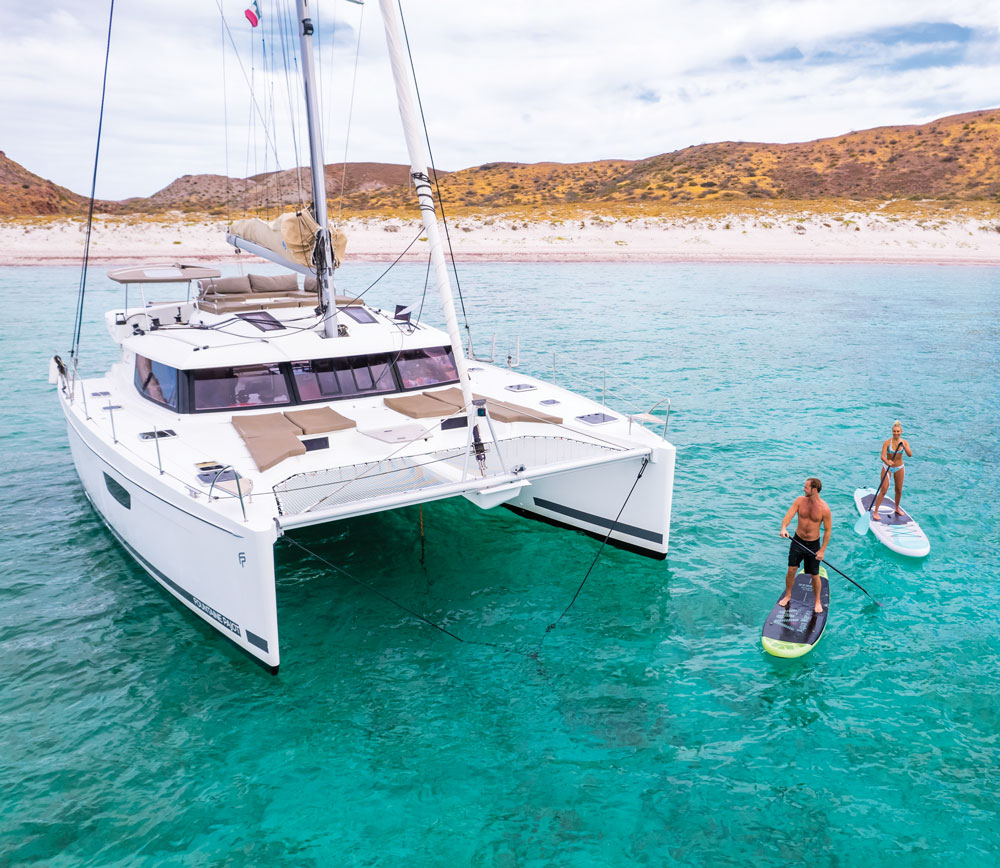 Our flight from Tijuana to La Paz gives us a bird's eye view of the catamaran charter trip to come. The rugged mountains of the Baja Peninsula thrust skyward, a stratified product of crushing tectonic plate activity. A cascading string of chalk-colored islands edged by even whiter sand beaches, contrast vividly with the turquoise waters of the Sea of Cortez. It's a bio-rich area that famed ocean explorer Jacques Cousteau dubbed the "aquarium of the world."
My good friends, Eddie Frank and Guinevere King greet us curbside at the airport in La Paz. Our group includes JR DeSouza, owner of Outex underwater housings; Gary Winterboer, an avid landscape photographer; our models Hannah Fraser, a professional mermaid—yes, they exist—and Dakota Thompson, a musician and artist; plus, my "sure I'll go" wife Shelly.
Four weeks earlier, Eddie and Guinevere had floated the idea of a sailing charter geared for photographers—this was to be a trial run for future trips. The three of us had spent a couple seasons as the media team for the Pac52 Regatta Series— a West Coast box rule variant of TP52s—and creating content for major maritime brands. In 2019, Eddie and Guinevere stepped in to run West Coast Multihulls, operating catamaran charters and American Sailing Association certification classes out of San Diego and in the Sea of Cortez.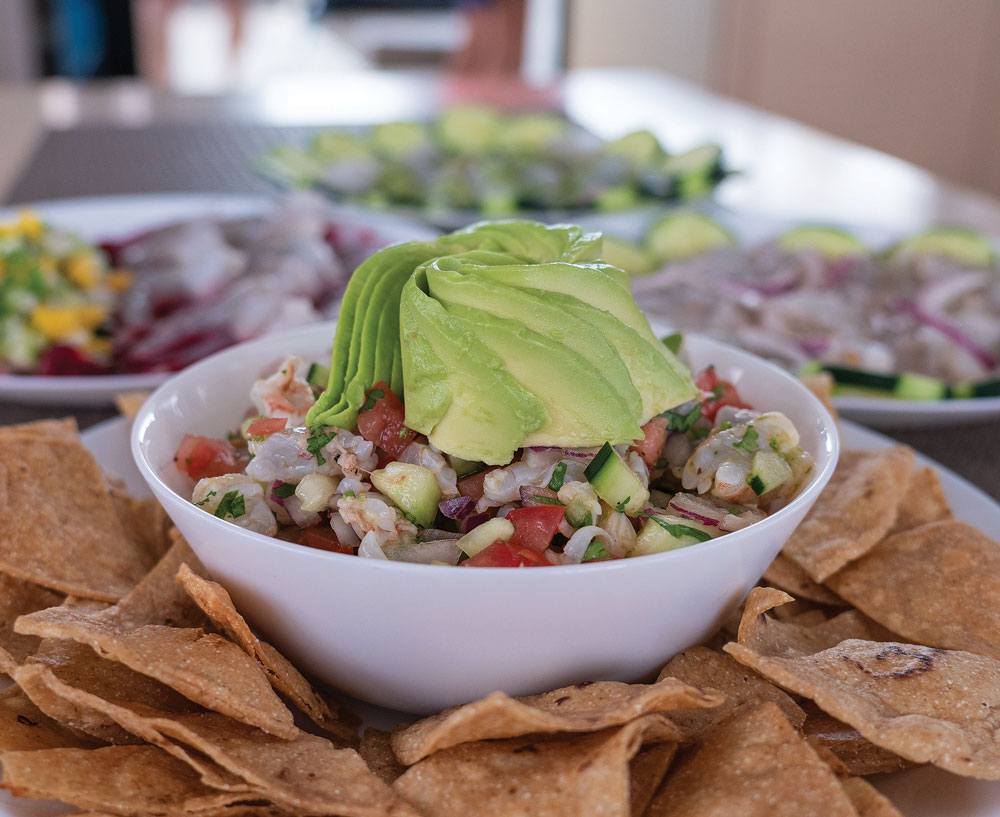 Eddie was always telling me, "you have to come down," and sending images of remote desert islands, pristine beaches, breaching whales, herds of leaping Mobula rays, and flocks of migratory birds. Proving that Baja California and the Sea of Cortez is a rich and thriving ecosystem that proves wrong the notion, that the desert is a place where things go to die.
Our group of photographers arrives under a gray sky brought in by a strong northerly, a harbinger of a building sea that would be on our nose for the first day of sailing. With some flexibility in our schedule and the promise of calmer, sunnier days ahead, we delay our departure by 24 hours. This gives us time to explore La Paz, that capital of the Mexican state of Baja California Sur. Unlike most tourist destinations in Mexico, La Paz is an affordable town that maintains a quiet and welcoming charm. The city's central area is easily explored by foot. Concentrated within a dozen blocks of narrow streets are the waterfront Malecon—dotted with sculptures dedicated to the sea, main plaza and cathedral, boutique hotels, shopping district, and an inventive foodie scene. Credit and debit card readers are ubiquitous, and the Mexican peso is much preferred, with many places not accepting U.S. dollars.