A charter through the Greek islands reveals ancient history and Mediterranean beauty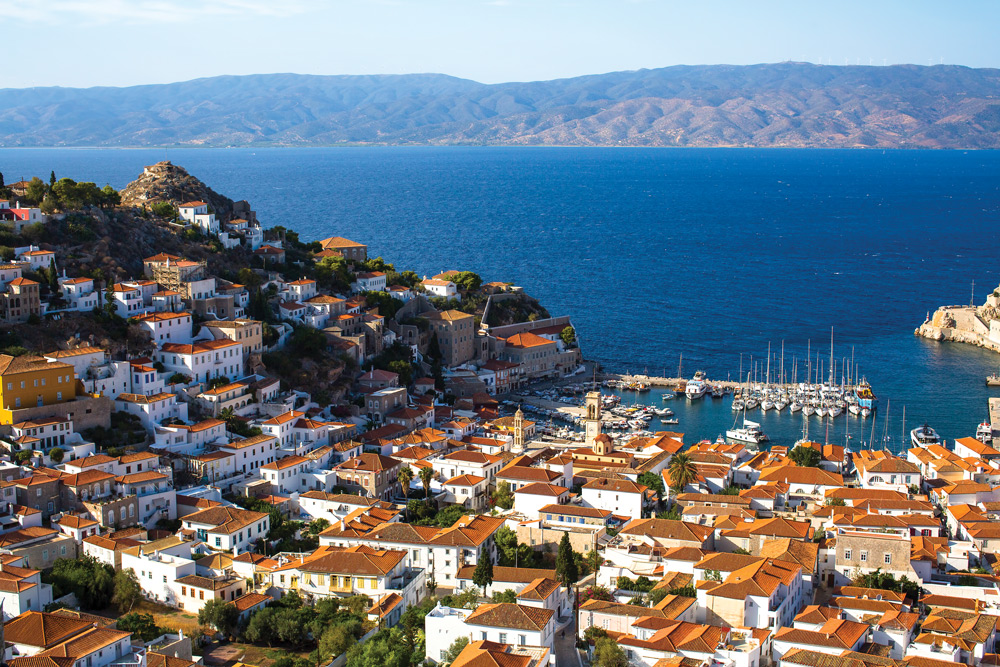 Tucking into the Kalamaki marina near Athens, we said goodbye to Thrassos and spent our last night aboard organizing our gear. The next morning, there was Thrassos to see us off and make sure our cab driver would take us the short route to our hotel in Athens.
To Captain Thrassos, we'll use one of the Greek words learned during our voyage:
"Efharisto!" Thanks!
---
If you go
The are many ancient sites not to be missed in the Saronic Gulf. The Temple of Aphaia, built around 5 BC is a mini-Acropolis on the northeast corner of Aegina and has been called the most perfectly developed classical temple in Greece. On Poros you'll see the remaining pillar of the Sanctuary of Poseidon built in 520 BC. On the mainland, the Epidavros Theater is a 2,400-year-old Greek amphitheater that still hosts an annual festival of classic dramas. Drop a coin or rustle a script on the stage and someone sitting in the last row of the 14,000 seats can hear it clearly. The museum on Hydra's quay not only celebrates ancient times, but also the more recent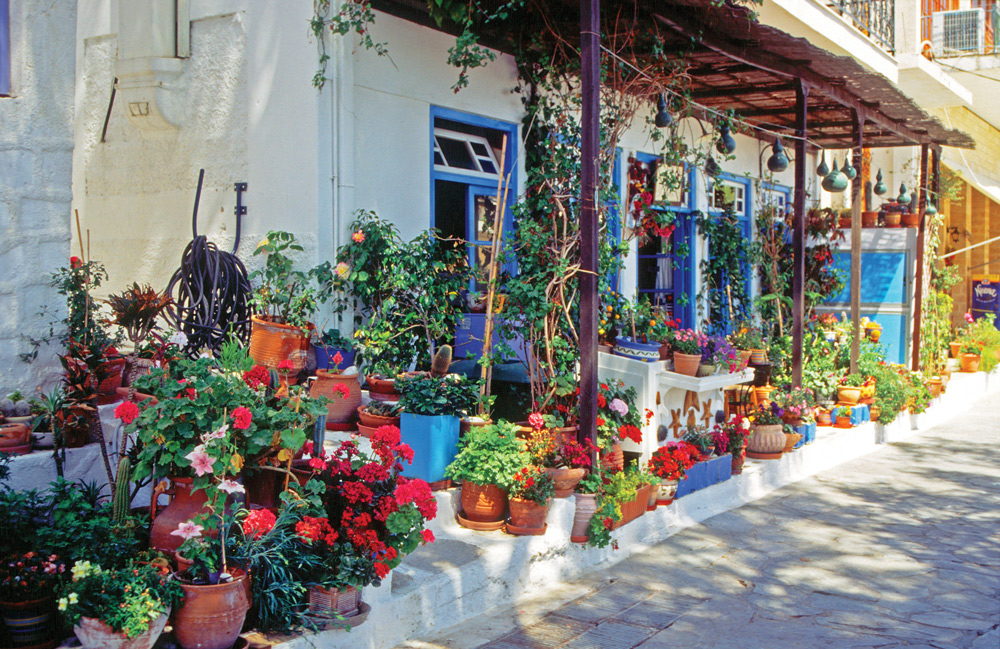 heroes: 19th Century Hydra shipowners who sent their fleets to defeat the Turks who occupied Greece for 400 years. If you're feeling athletic, hike up to the monastery of Profitis Ilias for a spectacular view and hand-woven fabrics at the nearby convent. And since you'll fly in and out of Athens, save a day or two to see the Acropolis, Syntagma Square, and the many ancient ruins in the area.
Food
Greece has a wealth of food to try, and you may even recognize some of it. The charter bases are often near large markets, but every village and marina has a market so you can shop daily for fresh vegetables and meat.
Weather
The summers are hot and occasionally have strong meltemi winds of 20 to 40 knots from late May to early September. My favorite time is from mid-April to mid-May, when temperatures range from 60 to 75 degrees, the winds are lighter but reliable, the crowds of tourists haven't arrived yet for the summer seasons, and mooring space is available. In the spring, the Aegean is in bloom with flowers, the hills are green, and water is plentiful.
License
Two of your charter crew must have sailing licenses acceptable in Greece. Get details from your charter company. Scuba diving is strictly regulated, so be clear about where it is legal.
Insider Tips
The currency is the Euro, and it's a good idea to make your exchange at the airport for the best rate. Cellular service is good, but Wi-Fi is iffy in the islands, although you may find an internet café in larger towns. Med-mooring an average charter boat in a small town costs 7 to 10 Euros per night, while private marinas are more expensive at 45 to 55 Euros per night. Hellas Radio will provide a weather forecast in English if you call them on VHF-16.
For information and charter companies, visit Greek National Tourist Office, www.gnto.gr, The Moorings, www.moorings.com; Sunsail www.sunsail.com, and Dream Yacht Charters, www.dreamyachtcharter.com.--C.C.
Chris Caswell is a longtime SAILING columnist as well as the editor of CharterSavvy, the free online magazine about bareboat chartering at www.chartersavvy.com.