Hungarian-American sailor Istvan Kopar spent 263 days sailing the Golden Globe Race dealing with broken gear, contaminated water and maybe some bad luck, but battled to place fourth place out of 18 entrants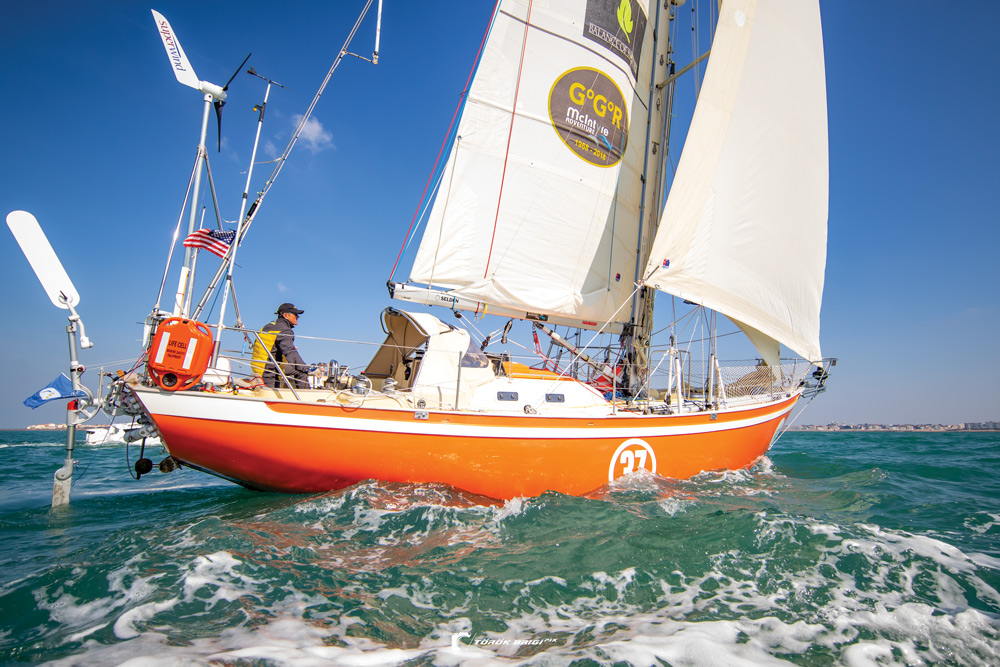 Brigpix/PPL/GGR photo
"It's always helpful when you can talk to someone and just tell them your problems," he said. "Sharing issues with someone is always a relief psychologically, but the main problem was that I was kind of sailing blind."
Kopar was able to receive one frequency, so he was able to get the time, crucial for navigating with celestial navigation.
Given his isolation, Kopar likened his race to something much closer to what Joshua Slocum experienced.
"In this way I was much closer to Slocum's circumnavigation. That was my evaluation, that I was maybe the only real solo sailor in this race."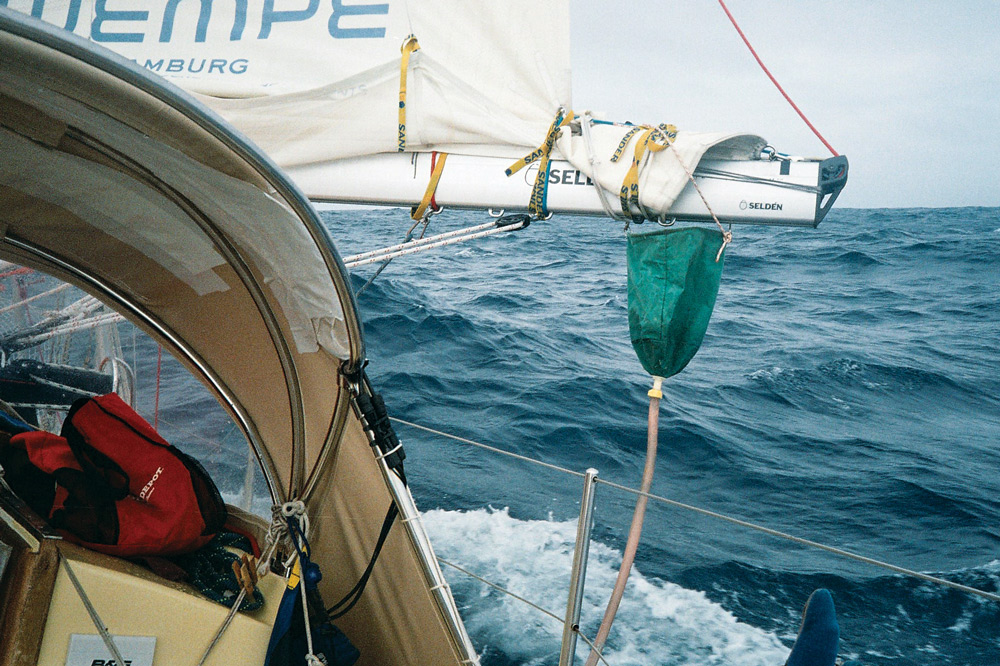 He filtered the water but because it was so fouled, the strainer needed to be emptied every day and eventually Kopar had to build a manual water filter that required daily pumping, and he boiled water before drinking it.
"Later on, it was very messy," he said. "Actually it was disgusting."
After rounding the Cape of Good Hope Kopar diverted course to come to the aid of Swedish solo sailor Kjell Litwin, who was not in the race, but was dangerously low on water. Kopar transferred 20 liters of water to Litwin after a six-hour detour, before discovering his own water problems.
Although bad luck seemed to follow Kopar, he never experienced the repeated dangerous knockdowns that affected much of the fleet and led to the dramatic rescue of Tomy Abhilash, Gregor McGuckin, Loïc LePage and, later, Goodall.
Kopar said he was only knocked down once and, unlike his first circumnavigation, never feared for his life. Still, good sailing days were in short supply.
"I'd say I had a maximum of 10 days of really enjoyable sailing, when there was nice weather and ideal progress," he said.
By the time Kopar made the mandatory film drop in Hobart, Tasmania, a stop he said was particularly challenging because he had to sail through a storm to make landfall and would have rather stayed offshore, it was clear that he was having a tough go of it.
"I feel right now I am more attracted to gardening than offshore sailing," he told race director Don McIntyre. "Right now I don't have long-term offshore sailing plans. I just want to finish."
And although it would be understandable to be having thoughts of dropping out at that point, Kopar said he didn't seriously consider it.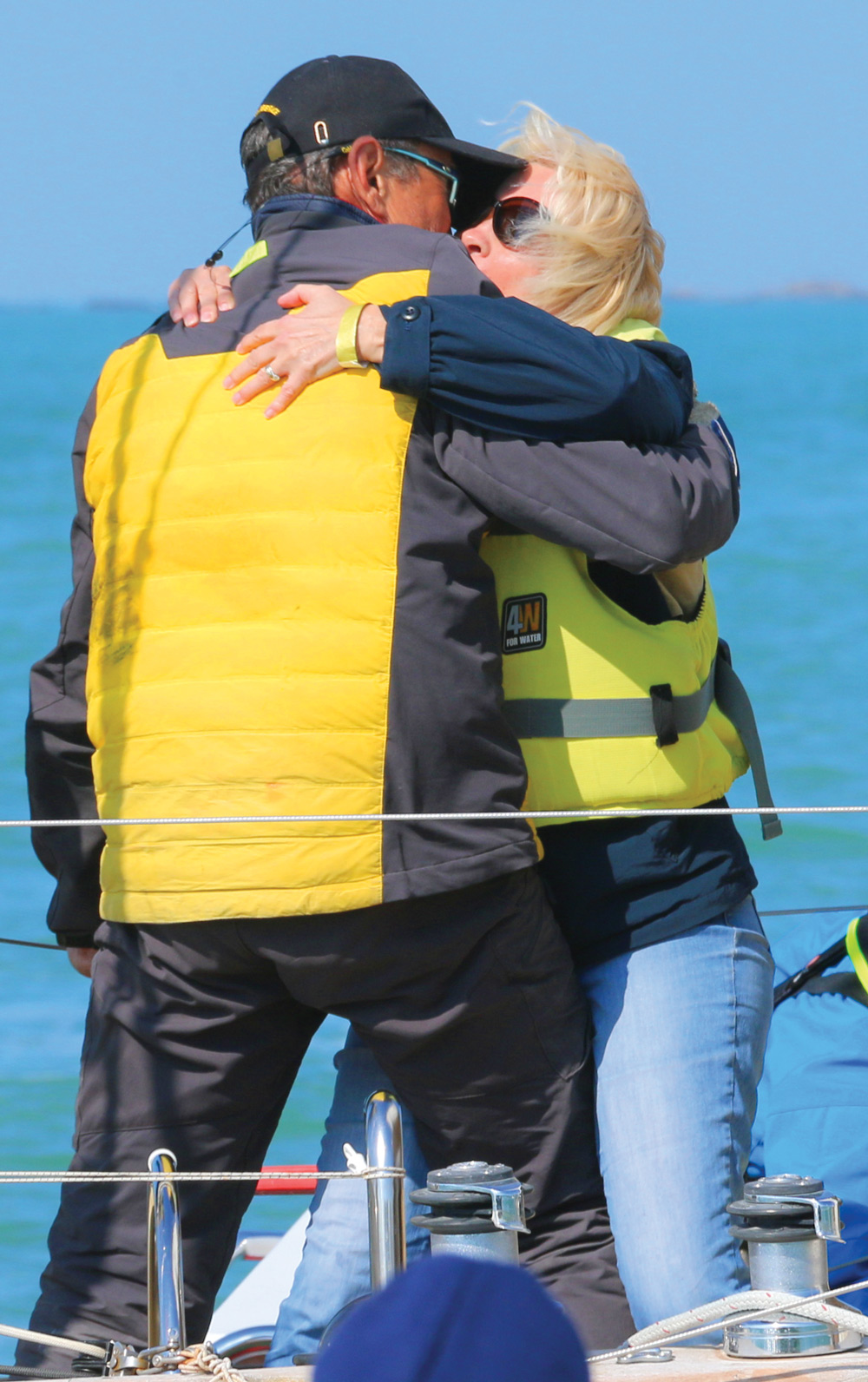 "I was always thinking about my sponsors and my supporters," he said. "I had a donor from Hungary, a retired lady, who sent money to me. I had a high school kid who sent me $200. I just couldn't let those people down."
By Hobart, Kopar also recognized a new steering issue. The self-steering issues overloaded the pedestal wheel gearbox. The problem worsened and he was in danger of losing all steering.
"Maybe the high point of my race was when I was able to solve the problem in a brilliant way," he said. "I had to make everything. Using the framework from the wind generator I used the eye to create a bearing, manually filing every part."
Kopar's issues had one benefit: There was little time for thinking about being lonely. During the few moments he had to relax, he found solace in reading. In fact one book in particular helped him during some of the most difficult parts of the race.
"I remember clearly in one of my deep periods I read Frank Worsley's book Shackleton's Boat Journey," he said. "I was 2,000 miles from Cape Horn, I was so cold and I had this terrible drinking water issue. And I dug out that book and it gave me a boost. Comparing my situation to what they went through made me feel like I was on a luxury cruise."
At Cape Horn, Kopar scattered the ashes of his father, himself a great seaman. It was a poignant moment in the grueling race.
On March 21, a jubilant Kopar sailed into Les Sables d'Olonne, 263 days after leaving the French fishing port. He was the fourth finisher of the race, behind van den Heede, Slats and Uku Randmaa and the city turned out to cheer him into port.
Kopar makes no apologies for being a bit disappointed in his finish, but despite the hardships, he has a great appreciation for the retro race concept.
"I think we did something really noble by giving life to these kinds of boats," he said. "I see the purpose and the value of these kinds of races. This kind of sailing when you don't have a GPS, radar or autopilot, you are much more self-sufficient, a much more independent sailor, and I think especially these days, we should make this kind of sailing attractive.
"I cannot describe the feeling when you don't have a fixed sight and you don't see land for months and then you get to where you are supposed to be. We need this now especially. The freedom you get on a sailboat is indescribable. You can't get that freedom anywhere else."
Kopar said he has no plans for more offshore sailing anytime soon, but he has not taken up gardening.