A cruising couple fall in love with a classic yawl on a charter off the Maine coast
We were told to steam the lobster for 20 minutes in sea water, although George said, "next time I think 18 minutes would be perfect." Then he sighed, and brought our Colorado lifestyle aboard Aria, saying, "I'm so happy I feel like Sheldon after he rolls in bear poop."
The next morning we dropped anchor just off the Acadia National Park pier that was under construction, exactly where the "Cruising Guide to the Maine Coast" told us to. After enjoying a lobster omelet in Duck Harbor we tried to pull up our anchor and realized something was horribly wrong. It was a mud bottom, so we hadn't attached a trip line, but we were stuck. Outside of being terrified of damaging Peter's baby, we are warm water sailors, and at the end of September, there is no such thing off the coast of Maine. Luckily it was low tide, but someone had to go in.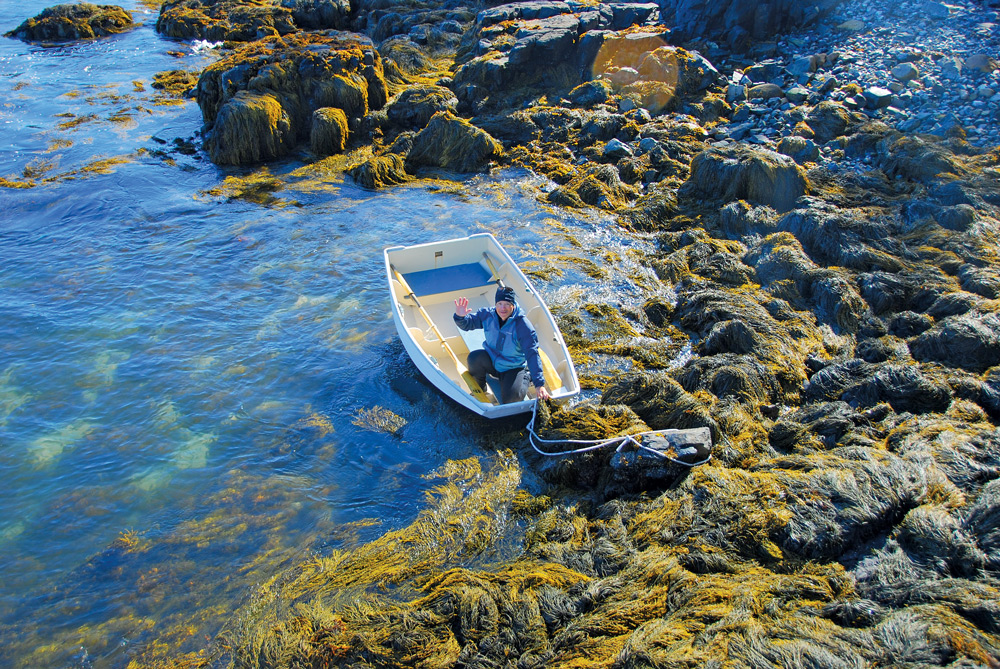 Michelle Hurni photo
George stripped down and dived in to rescue our anchor. He followed the chain down, then popped up like a seal, "It's wrapped around a chain." He went down again and pulled the anchor free. I hauled it up, but the current flipped it over the chain again.
He popped up again, his lips blue. I broke the news to him and he went under a third time, planted himself against the mud bottom, picked up the anchor and tossed it over his head, as far as he could. I hauled on the chain and we were free to leave our peaceful, yet eventful, anchorage.
Early in the trip, George opened the Charlie Noble and lit the stove while I inspected the bookshelf. Among the sailing guides, I found a Penobscot Bay classic, "Away Happens," by Phil Crossman and started to read stories about life in a small town on a small island with very few people and knew we had to go to Carver's Harbor on Vinalhaven.
Once ashore, we stopped by the local burger joint and told them "Away Happens" had brought us to Vinalhaven. "Do you know Phil?" the waitress asked.
"Nope. Just enjoyed his book," I responded.
"Hold on. He'd love to meet some fans." She popped across the street, then returned a few minutes later. "Sorry, he's away," she said.
We live in a small town, but it's nothing compared to a small island. The wine shop has tags on the bottles with "Alison and Nina both love this!" I thought it was so they remembered what they liked when they came to buy wine, but no. It was so you knew what to take if you were invited to their house for dinner.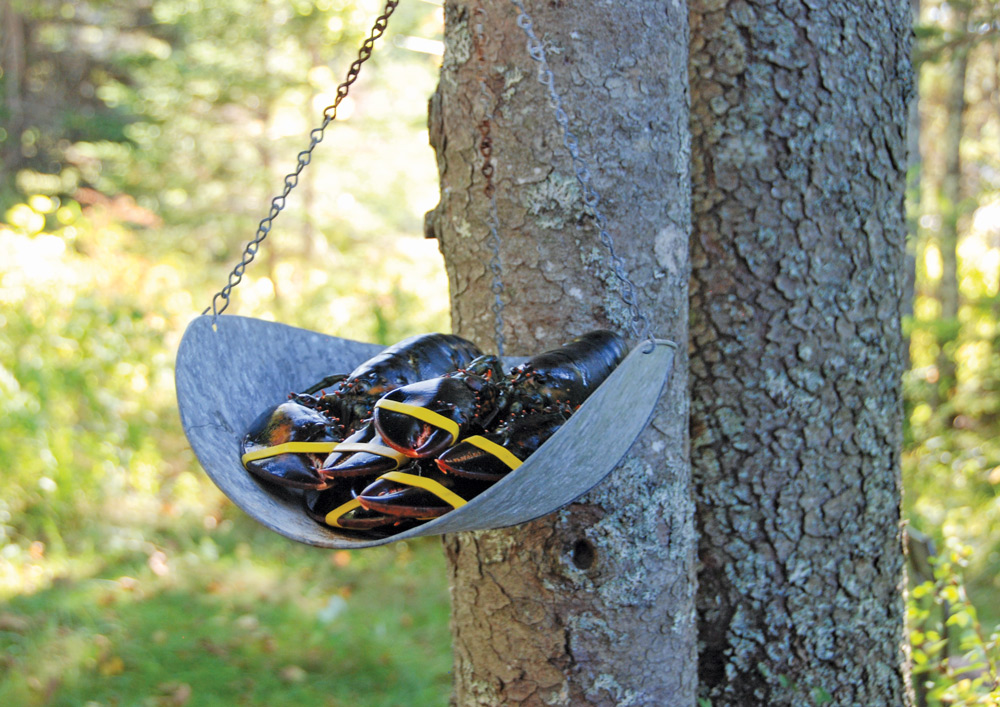 A short sail took us to anchor in the White Islands. Noomi, a light blue boat, cruised in after us, smoothly dropping anchor. We rowed around Big White, Little White and Big Garden Island (donated to the Nature Conservancy by Charles Lindbergh and his wife Anne Morrow Lindbergh), before heading back toward our boat.
The couple aboard Noomi invited us for happy hour and we got to consider yet another dream. Daniel and Anna had lived aboard their 40-foot sailboat for two years, cruising across the Atlantic from Portugal. The boat was tricked out with Buddhist prayer flags and every amenity possible. They had reached a point in their sail where one wanted to continue to the south Pacific and the other was ready for land. Similar to our decision of "to buy a boat or not to buy," only they were already living the dream.
Every sailing area has its unique characteristics and Maine is no different. We knew we would get fresh seafood at every port, and had heard rumors about the nirvana of moon pie, but we didn't know our staple peanut butter would become one of our favorite meals. At Fresh Off The Farm, a well-stocked natural market north of Rockland, an older gentleman walked me over to a vintage red machine and poured in some peanuts. I flipped the switch and filled a plastic tub with fresh peanut butter. Sadly, it wasn't enough. There would never be enough.
While we snuggle in our cabin in the mountains over the winter, we will close our eyes and pretend the wind is filling our sails and not bringing in the latest snowstorm. We'll dream of eating lobster amidst the brightwork and teak aboard Aria and we'll search online for sailboats to rent, and of someday owning our own boat.
---
About the author: Michelle Hurni may live off-grid on a tree farm in Colorado with her husband and Bernese Mountain Dogs, but when the snow is blowing horizontally, she dreams of being on the water. She spent 10 years climbing professionally and 20 as a researcher for the ESPN X Games, but now her best friend is her chainsaw.