Olympic sailing in the time of cholera puts athletes in jeopardy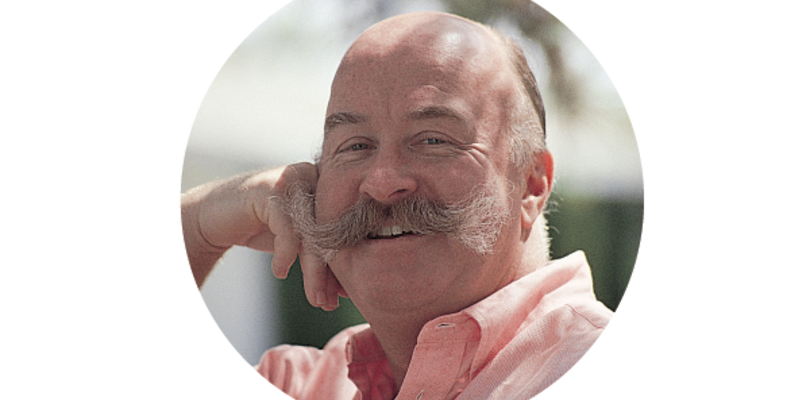 Sailors competing in the 2016 Olympics in Brazil are going to have an excellent chance of not only bringing home lifetime treasures such as gold, silver and bronze medals, but also other lifelong gifts from the waters off Rio de Janeiro such as malaria, respiratory diseases, hepatitis, dysentery and, oh yes, cholera.
The sailing waters of Guanabara Bay near Rio have been called "an open sewer," which is no surprise, because only 34% of the sewage from cities around the bay, including Rio, is treated. The untreated sewage, in amounts estimated at 5,000 gallons per second, dumps directly into Guanabara Bay that will be the site of the Olympic race courses. The rivers that deliver this sewage to the sea are the outflow from the poorest and unhealthiest slums of Rio, and sailors report seeing everything from dead animals to debris not suitable for trash dumps.
Skipper: "Let's tack, we can make the weather mark."
Crew: "No, no, that's just a bloated cow, the mark's over there."
Anyone sailing in these waters is going to ingest a huge amount of human and animal excrement, and let's not even think about a capsize. The Brazilians promised to clean up 80% of this cesspool, but organizers are hopelessly behind and, if we need an object lesson, look at the recent debacle of the Soccer World Cup that was to showcase Brazil to the world. When that competition started, the stadiums remained unfinished, with visitors sitting on temporary seats, surrounded by raw concrete and dangling electrical wiring.
As of last November, Guanabara Bay had 195 times the U.S. limit for fecal contamination, and 78 times the liberal pollution allowance of Brazil.
But, of course, the International Olympic Committee, which chose Brazil in the first place, is going to resolve the problem by moving the sailing to one of the clean-water areas not far outside Rio, right?
Wrong. The IOC has said it has no plans even to test the water. Well, what about the International Sailing Federation which rules govern the racing? The ISAF, which has heard complaints from competitors, admitted that while the water quality is "very, very bad," it isn't stopping the racing either and, at press time, it was sanctioning a training event being held in this giant toilet.
But, you say, we can certainly count on US Sailing, the governing body for American sailors, which touts its mission is to "Provide leadership, integrity and advancement for the sport of sailing" to step up.
What would you give for, let's say, a bronze medal? Would you think that a tropical parasitic infection for the rest of your life was a good exchange? What about a silver medal? Would you amputate a few fingers from septic shock?
Sadly, wrong again. Josh Adams, director of Olympic sailing at US Sailing said, "We're well aware of the concerns of water quality in Guanabara Bay." He added, "We're taking the steps necessary so that the athletes are prepared." That step, he said, was to look into inoculations or antibiotics based on the results of water testing.
He went on to call press reports "largely exaggerated" and "sensational." Before such a denial, he should have listened to Lars Grael, a Brazilian sailing hero with two Olympic medals and a Snipe World Championship, who called Guanabara Bay "dark, brown and stinking." Grael adds that he has encountered human corpses on four occasions on the bay.
Another sailor, a medalist in the 2007 Pan American Games in Brazil, called the bay a "liquid garbage dump," but did note that it had one benefit for sailors: "Current lines can be deciphered very easily thanks to the trash bags, dead fish, and more items than I would care to discuss here."
I find it absolutely outrageous that the attitude of our sailing organizations is "Take two aspirin and we'll call a doctor if you get cholera."
It is unacceptable that, in the headlong rush for Olympic medals, all of the sailing associations, including our own US Sailing, are willing to throw young sailors into this sewage. US Sailing says, "Safety on the water is an essential part of US Sailing training programs," but apparently that doesn't apply to the future health of these sailors.
Don't think they can pick up a dreadful disease for a lifetime? During the filming of "Summertime," Katherine Hepburn fell into a Venice canal with similar pollution to Guanabara and, though she was only in the water for seconds, she lived the rest of her life with an incurable eye infection that caused her eyes to water uncontrollably.
Let me make a suggestion. There is a sailing area, Buzios, just 75 miles away with pure water and good sailing. If the various authorities applied pressure, the sailors wouldn't have to worry about having dead dogs caught on their rudders or swallowing water straight from someone's toilet.
And if the Brazilians won't change the venue, then boycott the event. There are already precedents, such as the 1980 Olympic boycott that was over political issues and not even health problems.
Yes, I know that many Olympic sailors have trained for years to reach the 2016 Games and this may be their one and only shot at a medal.
But what would you give for, let's say, a bronze medal? Would you think that a tropical parasitic infection for the rest of your life was a good exchange? What about a silver medal? Would you amputate a few fingers from septic shock?
As I write this, there are just 24 months until the opening ceremonies for the 2016 Summer Olympics. Everyone knows that the pollution will still be there. So it comes down to two options. Both US Sailing (speaking for Americans) and the International Sailing Federation (speaking for sailors worldwide) need to get their acts together to protect sailors from a diseased venue and either move the sailing or boycott the event.
C'mon folks, man up and serve your members properly.