Named after the heroine of his most famous book, E.B. White's 18-foot K. Aage Nielsen daysailer comes home to his family for a loving restoration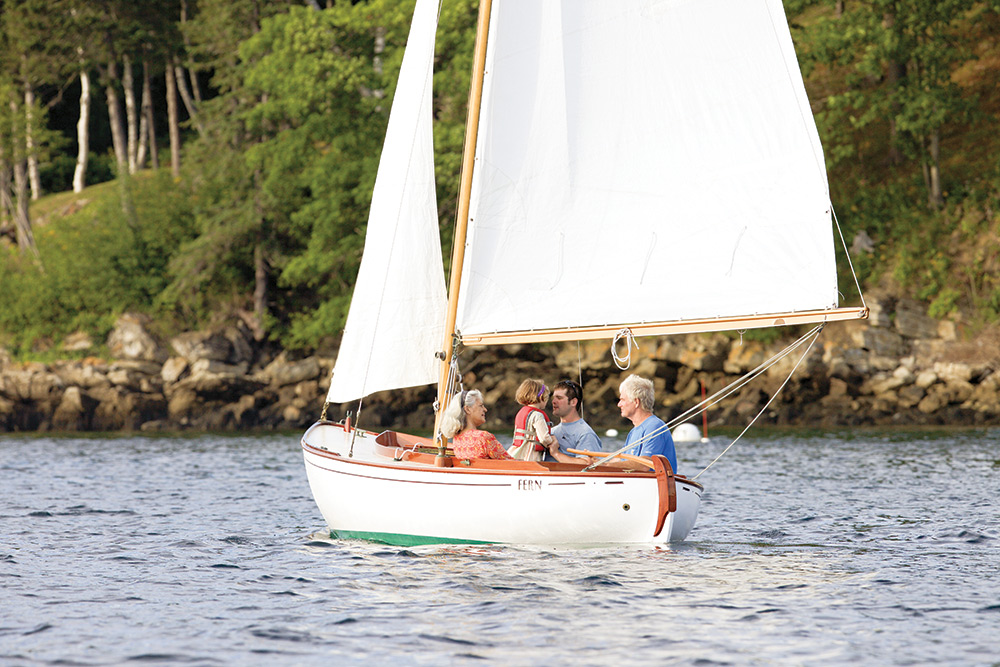 Alison Langley photo
In the winter of 1956-1957, my grandfather commissioned a small sailing craft and named her for the young girl in
Charlotte's Web
. He had been dreaming about small boats for some time and the popularity of his second children's book made the project possible. He had owned other boats, including, a 30-foot double-ended cutter called
Astrid
, but
Fern
would be the first boat built for him.
E. B. White, who died in 1985 at age 86, was a self-taught sailor who grew up in Mount Vernon, New York, but spent his life around small boats and chose his mentors well. The yacht broker for Astrid, Bun Rigg, helped him sail that boat to Maine in 1935, about the same time that White was contemplating leaving New York City and his daily job at The New Yorker for his saltwater farm in Maine. Rigg wrote a sailing column for The New Yorker and later became editor of Skipper Magazine, so it was no surprise that he became Rigg's friend, correspondent and occasional sailing companion.
It was a lucky association for White, who later admitted, "I was 20 before I learned that charts existed; all my navigating up to that time was done with the wariness and the ignorance of the early explorers. I was 30 before I learned to hang a coiled halyard on its cleat as it should be done."
Fern was designed by naval architect, K. Aage Nielsen and built in Denmark by Aage Walsted, making it that yard's second construction of a Nielsen design. My grandfather and my father Joel White had spotted the lines for this particular 18-foot 3-inch daysailer in the November 1948 issue of The Rudder magazine and the memory stuck.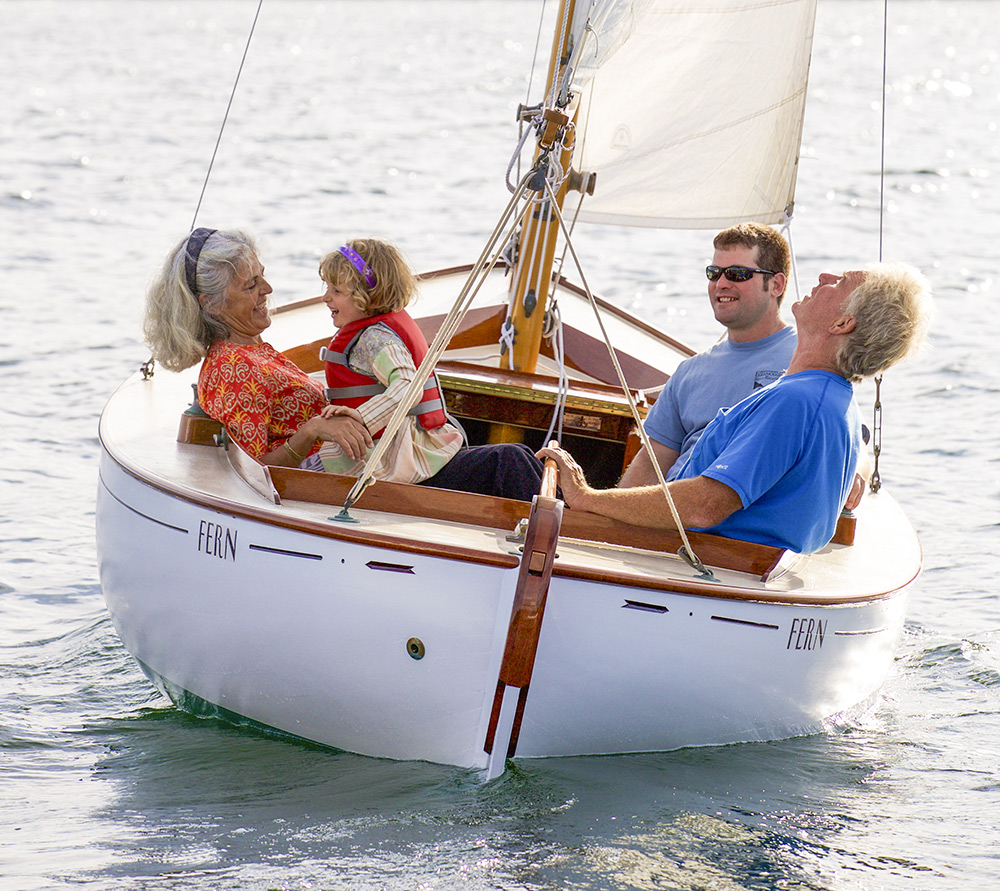 Alison Langley photo
Walsted shipped
Fern
from Denmark to Massachusetts, where Neilsen and my grandfather met her. Her maiden sail, with both the designer and new owner aboard, was in the shallow waters off a shipyard a few miles south of Boston. With Nielsen at the tiller, "we ran hard up on an invisible mudbank," E.B. White later wrote to his wife, but they simply started the engine, backed off the mud and glided away. Afterward, Nielsen and White had a drink and discussed naval architecture.
"He said nobody should design boats for a living unless he truly loves to create something and is willing to stand the ups and downs of a luxury business," White wrote in a letter home. "And he said yard work, such as Joel is doing, is very important."